"You need to be uncommon," Buffalo High School basketball coach Tanner Hart once told Mason Moon.  Moon has taken the advice to heart.
Uncommonness comes not from doing out-of-the-ordinary things, Moon said, but doing ordinary things extraordinarily well. Whether on the basketball court, in the classroom or working as a paid intern for local engineering firm KL&A, Moon has given his all. And the University of Wyoming has noticed.
"I didn't feel especially nervous when I interviewed for the trustee scholarship," Moon said. "I feel like both Holly (Qualm) and I had reason to be confident going into the interviews. We put in all the work that it took to earn this scholarship. We just needed to show the university that we put in all that hard work."
For both Moon and Qualm, the hard work has paid off. Both students will go to the University of Wyoming in fall on a full-ride Trustees Scholars Award.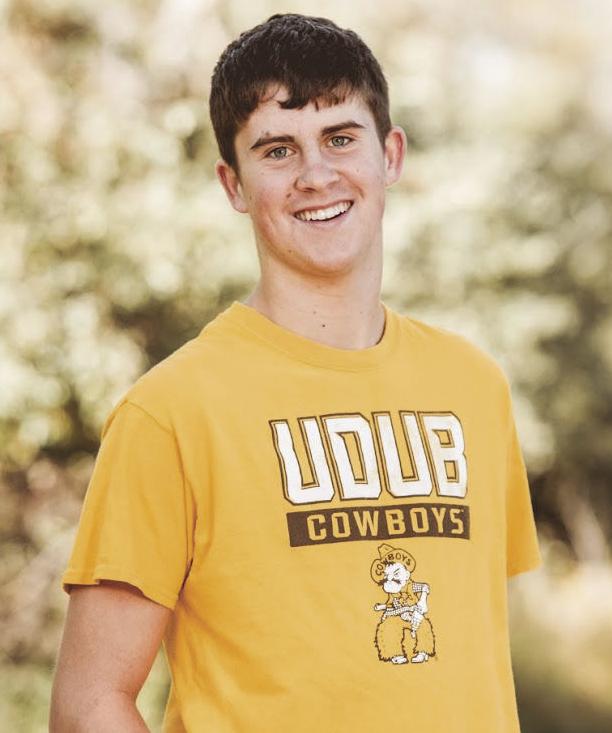 The award, which includes tuition, fees and university room and board for four years of schooling, is awarded to the "best and brightest Wyoming high school seniors," according to the University of Wyoming.
"Our counselor came into both of our classes and made the announcement," Moon said. "I think we were both a little flustered because we don't like to brag about ourselves – especially in front of the whole class. But, at the same time, it was nice to know that our hard work had paid off."
The scholarship will provide the opportunity for both students to pursue their future goals at no cost. For Qualm, that goal involves pursuing a degree in elementary education.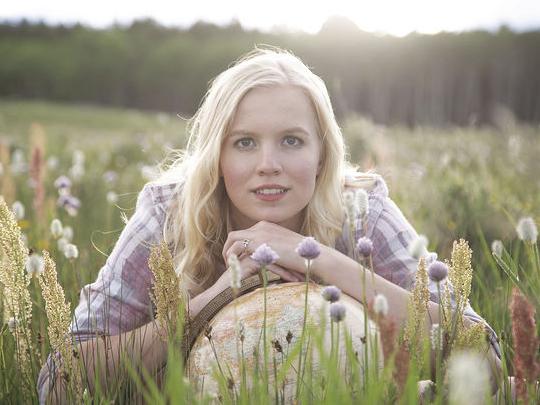 "Ever since I was little, I've wanted to be a teacher," Qualm said. "When I started teaching at the Bighorn Bluegrass Camp, that was the moment I realized that teaching was what I was meant to do. I can think of nothing more important than helping kids learn and letting them know that they can be anything they want to be if they work hard enough." 
Moon's goal exists at the unlikely intersection of criminal justice and mathematics.
"I've always been fascinated with crime scene investigation and forensics, but I've slowly realized that my strength wasn't in science, but in math," Moon said. "I tried to find a job that would suit my strengths but also interest me, and I came upon forensic accounting. So I will be pursing degrees in both accounting and criminal justice at the University of Wyoming so I can pursue that goal." 
Applying for the scholarship was a multiphase project, Qualm said. The application included  transcripts, test scores,  a resume and two 400-word essays. The process culminated during in-person interviews at the university in late January and early February.
"The hardest part of the interview was that the kids around me were nervous, so they were making me nervous," Qualm said. "But once I got into the interview, it wasn't bad at all. It was more a friendly conversation than anything."
Overall, the application process went smoothly, Qualm and Moon said, and they give all the credit to the firm foundation they built while at Buffalo High School.
"The teachers have put us in a great spot here," Moon said. "The way the school is run, the way deadlines are serious, the way we do work diligently here – that all prepared us for the application process and for college. When the time came to write our essays, it really wasn't a big deal because we already knew how to write essays."
Qualm agreed.
"The credit really goes to our educators as much as it does to us," Qualm said. "They really prepared us for this and have been with us every step of the way."
With college expenses covered for the next four years, both Qualm and Moon can take a quick breath, reflect on their years of hard work and look forward to the uncommon life ahead of them at the University of Wyoming.
"It will be exciting to meet new people and have new experiences," Qualm said. "It will be something new and something extraordinary. It will be exciting to see just how far I can grow."