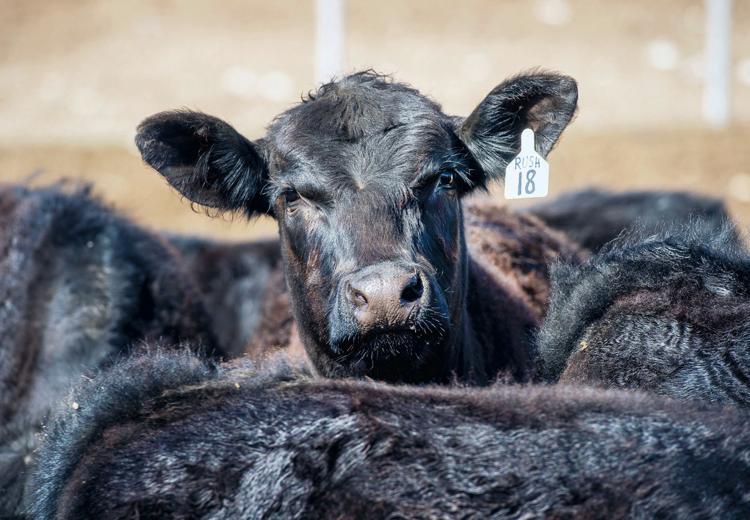 At least one Johnson County cattle producer isn't convinced an agreement signed by U.S. Trade Representative Robert Lighthizer on Aug. 2 will be much help.
Under the agreement, duty-free American beef exports to the European Union could almost triple by 2026.
A press release from Lighthizer's office said the agreement would guarantee American ranchers "a bigger share of Europe's beef market, with annual duty-free exports expected to grow from $150 million to $420 million when the agreement is fully implemented."
But Johnson County rancher Marcia Goddard doesn't think she'll see much of an impact on the cow-calf operation she runs with her husband, Luke, in the French Creek area northwest of Buffalo. She calls trade agreements in general "quite scary."
"I know there are a lot of things that do affect the cattle industry," Goddard said. "I think (trade agreements) are focused more on the big corporations – they're going to help them. They're not going to help the small producer."
One just has to go to the supermarket meat counter to see beef prices at an "all-time high," representing profits that aren't making their way to the average producer, she said. The agreement would establish a duty-free tariff rate quota specific to United States beef, according to the release. The agreement still requires approval of the European Parliament, anticipated this fall, said Joe Schuele, spokesperson for the Denver-based U.S. Meat Export Federation.
The agreement would lift barriers on U.S. beef set in place three decades ago over EU bans on the use of hormones in cattle production. Chris Bastian, an agriculture economist and professor in the University of Wyoming Agriculture and Applied Economics program, said those bans amount to a "non-tariff barrier to trade."
The announcement follows similar news in May, when Japan said it would lift a 2004 ban on beef imports from the United States in the wake of the discovery in 2003 of bovine spongiform encephalopathy – known as BSE or mad cow disease – in U.S. herds.
Under the terms of this latest agreement, current export levels of some 13,000 metric tons of American-raised beef could be expected to increase incrementally over the next seven years to some 35,000 metric tons, the trade representative's release said.
Minimal financial impact
While any increase in market share for U.S. agriculture products is a positive, Bastian said, he also isn't confident it will be the panacea proponents of the agreement in Washington are touting it to be.
"There isn't going to be a direct impact, so to speak, on beef sales from Wyoming," he said. "It's important, but if we think about how that's going to go down the chain to calf prices – keeping demand strong is good for prices, but it's not going to have a huge impact on calf prices."
Even at full implementation of 35,000 metric tons exported to the EU annually, the agreement only represents roughly 0.3%, or 77 million pounds of the 27 billion pounds of American beef produced annually, Bastian said.
Total annual beef exports represent only about 10% of domestic production. Domestic consumption accounts for the other 90% of beef produced in the United States annually.
The export markets for U.S. beef are still important, he said. Without them, producers would definitely suffer. Bastian just isn't sure individual producers will see much of a financial gain from the increased trade quotas.
"Trade in general is important, but what really drives cattle prices in the United States is domestic supply and demands," Bastian said. "Anytime we expand demand, it can put upward pressure on prices.
"Every time we get a chance to improve demand for beef products, it's good for our market overall," he said. "But this isn't going to take current calf prices … and raise it a whole lot. We might see a penny or two."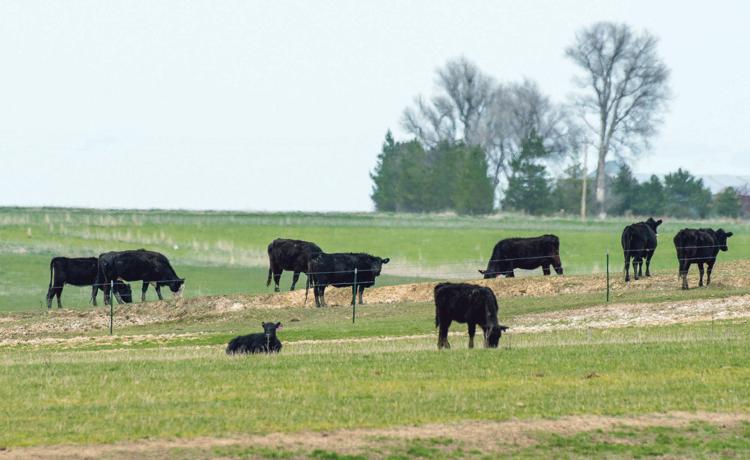 Time factor
The new agreement specifically targets non-hormone-treated cattle – cattle raised completely without the use of growth-inducing hormones, said Schuele, from the U.S. Meat Export Federation. Hormone-free cattle currently represent a market share that's growing in popularity over concerns about the potential health impacts of hormones in the meat, not just overseas but domestically as well, Schuele said.
The meat from hormone-free cattle can demand a premium price, he said, making the move to the management practice more attractive for producers, regardless of the new trade agreement. But if producers are interested in getting a share of the new markets for hormone-free beef, now would be the time to start ramping up to that management style, Schuele said.
"It takes some time to get that product into the supply chain," he said. "But there's not much incentive for them to raise NHTC cattle if there's not a destination for that product.
"It will probably be around the end of the year this specific quota will be implemented," Schuele said. "For producers who feel they can benefit from the expanded access, (NHTC) is something they can incorporate into their business plans now."
Additional threats
News of the new agreement with the EU for beef exports comes alongside new threats from China of additional trade tariffs on U.S. agriculture products. Bastian doesn't believe the additional markets in Europe will be able to offset potential losses caused by increased Chinese tariffs.
"The current trade status we have is hurting agriculture," Bastian said. "I realize that's not a popular thing to say, but it's really having a negative impact."
Despite projected minimal financial impacts from the EU agreement, though, Bastian also believes it is important as a potential first step into the European markets that could lead to additional trade.
"It may not have a huge impact today on cattle prices," Bastian said. "But a bigger implication here is, as we chisel away at the non-tariff barriers in the EU, is this the first step for us to expand exports overall? Are they going to become more receptive to exports from the U.S.?
"This may be a step to kind of further improve our overall trade with the EU, from an ag products perspective," he said. "It's hard to place an economic value on that at this point – are we expanding demand for our products in a market? From a trade perspective, it's the cumulative impact that's important."