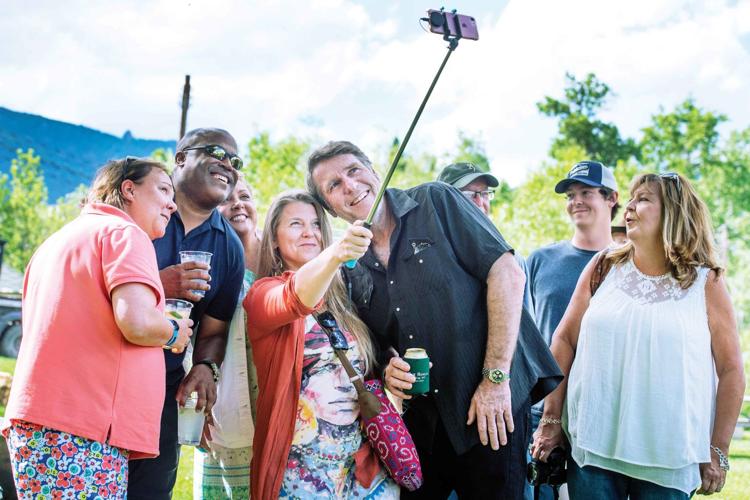 Eleven months of planning and the efforts of countless volunteers and community members came to a head last weekend, as Buffalo became Durant once again for Longmire Days 2019.
According to Mike Knebel, CEO of the Buffalo Chamber of Commerce, all that effort was well worth it.
"In many ways, I think this was one of the smoothest Longmire Days we've had," Knebel said. "We keep learning and growing and improving the event each year. Overall, I think this event keeps getting better every year and this year wasn't an exception."
While Knebel said he is still finalizing attendance numbers for the four-day event, he said he expects attendance to match or exceed 2018 attendance.
"I met so many people who were so glad to be celebrating Longmire and just enjoying Buffalo," Knebel said.
As the event grows each year, the chamber relies more and more on partners to help ensure the event's success, Knebel said. This year, there were between 200 and 300 volunteers – including Buffalo locals and out-of-town Longmire fans – who lent a hand.
Equally important were the efforts of the Buffalo Police Department, Johnson County Sheriff's Office, Buffalo EMS and the Johnson County Fire District, who had all hands on deck to respond to emergencies throughout the weekend, Knebel said.
"We really had very few problems with our visitors this year," Knebel said. "I think the law enforcement presence made everyone feel safe and at home. All our law enforcement really bent over backwards to make sure we had the resources we needed to get through the weekend safely."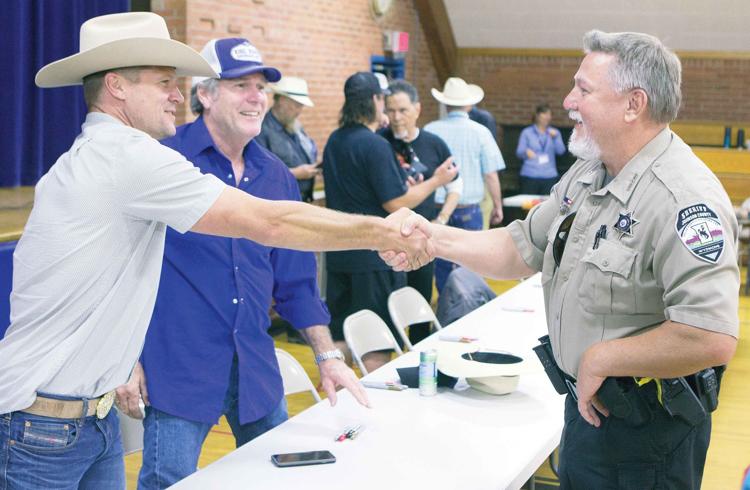 For the guests, Longmire Days is all about getting autographs and enjoying the authentic Old West, Knebel said. But for the chamber, the event is all about a positive impact on the local economy.
Laura Harmon, owner of Wyoming InColor Gallery and Design on Main Street, said that mission was definitely accomplished this year. While the first Longmire Days event didn't kick off until July 18, Harmon said she started seeing a spike in business days earlier.
"We noticed that people were coming into town a lot earlier because they just wanted to hang out in town before the event," Harmon said. "We had people shopping here as early as last Monday (July 15) and they didn't really stop until the end of the event. Our sales are about 50% better than they were last year. Longmire Days continues to be the busiest week of the year for us including Christmas and (fair and rodeo) parade day."
Margo Brown, with Margo's Pottery, said she didn't think her sales were quite up to the standards of previous years, but said Longmire Days still gave her business a nice shot in the arm.
"Longmire Days always has a positive impact on us," Brown said. "We are incredibly thankful to everybody who makes this a reality each year – the chamber and Craig and Judy Johnson and all the volunteers."
Knebel said the chamber made a concerted effort this year to encourage tourists to enjoy downtown and especially promoted retail businesses and businesses on the south end of Main Street that are typically overlooked by passersby. He said that, in future years, he hopes to spread that business further outside the limits of downtown to businesses along Fort and Hart streets.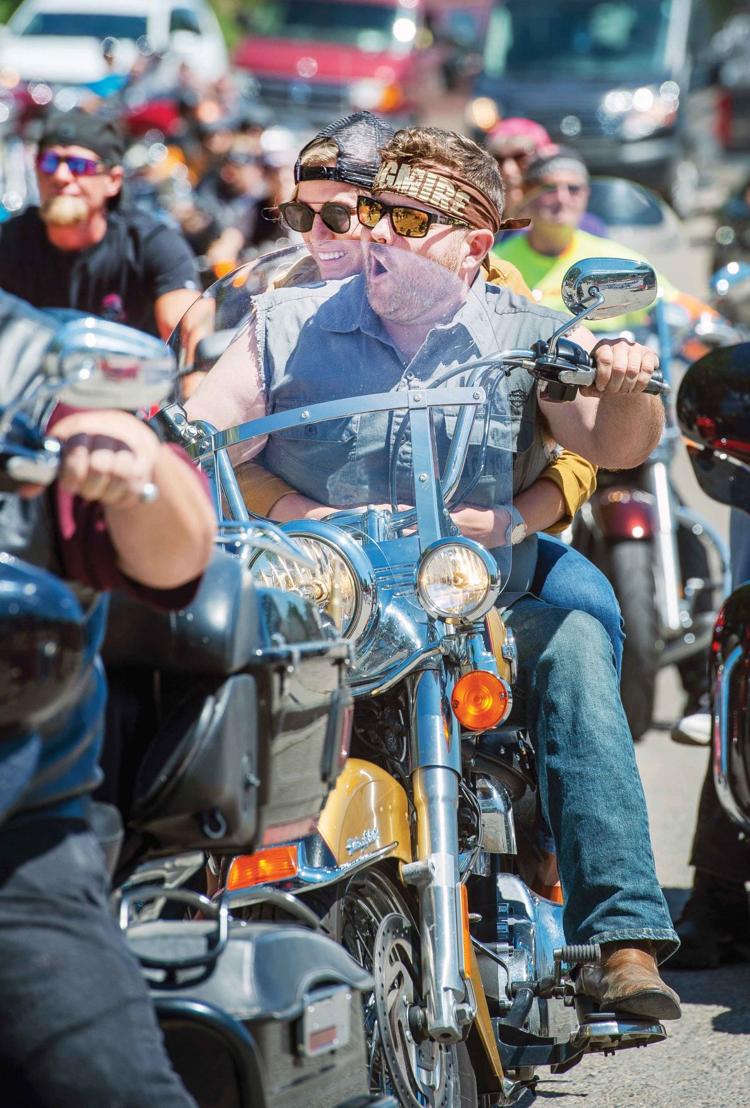 Another of the chamber's priorities this year was spreading out the schedule of events so that businesses were not bombarded with visitors, Knebel said. According to Harmon, that effort was a success.
"I noticed that the events were spread out a bit more, which made things less hectic and more relaxed for us," Harmon said. "That was definitely appreciated."
Local businesses weren't the only ones to receive a financial boost from Longmire Days, Knebel said. Over $15,000 was raised and donated to the St. Francis Animal Shelter over the course of the weekend.
"We passed a hat around at the 'Tale of Two Walts' event on Sunday and raised $3,800 just by passing the hat around," Knebel said. "I am blown away by people's generosity."
The best part of the event is that it likely won't bring a one-time boost to the local economy, Knebel said. He said he talked with dozens of tourists over the weekend who expressed interest in returning to Buffalo just to enjoy the town outside of the Longmire festivities.
"Longmire Days is a great way to share who we are with people from around the world," Knebel said. "And a lot of those people who visit us for Longmire want to come back for more."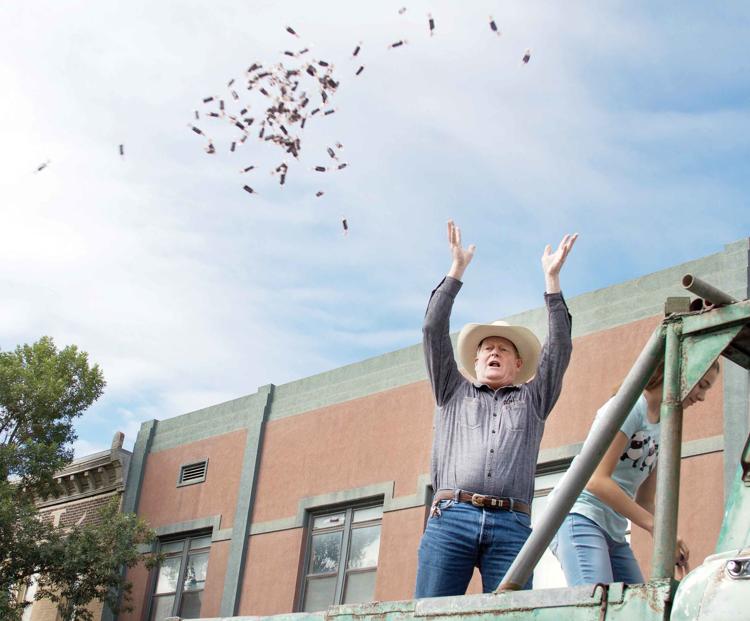 Even though Netflix stopped producing new "Longmire" episodes years ago, Knebel said that the enduring popularity of the show and author Craig Johnson's steady stream of new "Longmire" novels all but guaranteed that the chamber will start planning for Longmire Days 2020 starting in September.
"This event just keeps getting bigger and bigger and I think that has a lot to do with the amazing world and characters that Craig created," Knebel said. "But I think it has a lot to do with this community too. I am so thankful to our residents for being so kind and friendly to our visitors. It was definitely noticed and I think that is what will keep bringing people back to Buffalo."