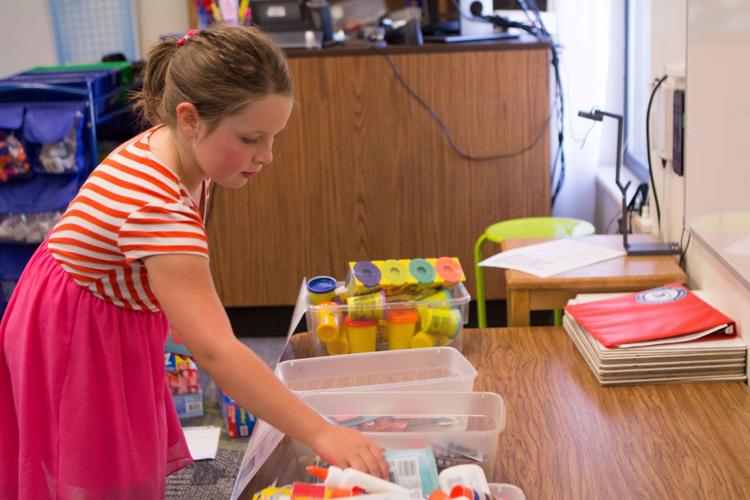 The winds of change are blowing, and Preah Tobiasson's chickens know it.
 Six-year-old Preah has had an extra spring in her step the last past few weeks as she has walked out to their coop to feed the chickens and collect eggs. The chickens don't know why, but they know something big is coming.
"The chickens are used to me coming out and opening their coop and taking their eggs out and seeing them every day," Preah said. "I've been trying to tell them that things are changing. I've been telling them, 'I'm not staying home all day anymore' and they're like, 'Bock, bock, bock.' And I'm like, 'Sorry girls, but I've got to go to school and learn stuff.' And they're like, 'Bock, bock, bock.'"
The day the chickens have been dreading arrived on Wednesday, Aug. 21, as Preah joined the rest of Buffalo's kindergarten class for their first day at Meadowlark Elementary School.
For Preah, the transition to kindergarten brings a flood of positive emotions. As she unpacks her "Shimmer and Shine" backpack and shows off her colored pencils, markers, folders and a whopping seven glue sticks. Hr mom, Kelsey, shares that Preah has been packed for several weeks.
"My mom came up to visit for the (fair and rodeo) parade and within a few minutes of being here, Preah was already showing off her backpack," Kelsey said. "She's shown it off to everyone she knows."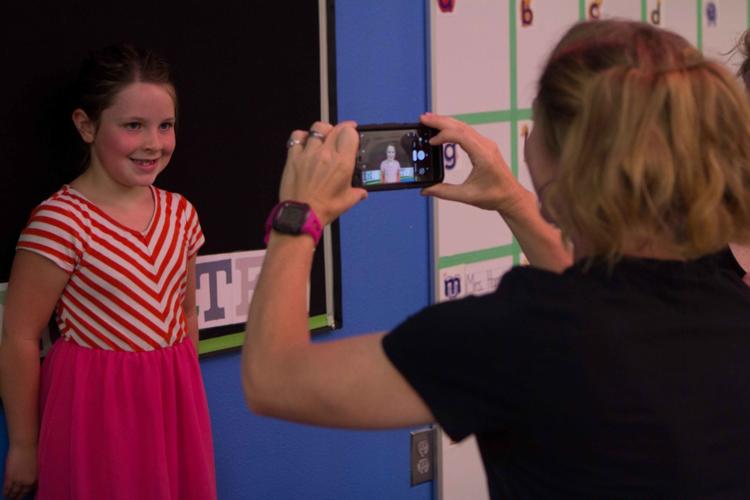 Preah has also put a lot of thought into her first school lunch.
"I've been thinking that she should pack what my grandma packed for her," Preah said. "An apple, a sandwich and some milk."
But Preah's lunch wish list is a bit longer than that.
"Some oranges and some peaches and some lettuce," Preah said.
"A whole head of lettuce?" Kelsey asked. "Do you at least want some ranch with that?"
"Yes," Preah said. "And some steak fingers. And cake. Well, maybe just a slice of cake."
Clearly, Preah and her mom have thought all this through.
"I'm pretty well packed," Preah said. "My mom wants me to be prepared. I just hope that I can lift it all."
During her first year of school, Preah will be taught by Kari Hanson. Preah said that she had a chance to meet Mrs. Hanson earlier this year and was excited to learn with her.
"I like her a lot," Preah said. "She's really pretty and helpful. One of my friends told me she was awesome."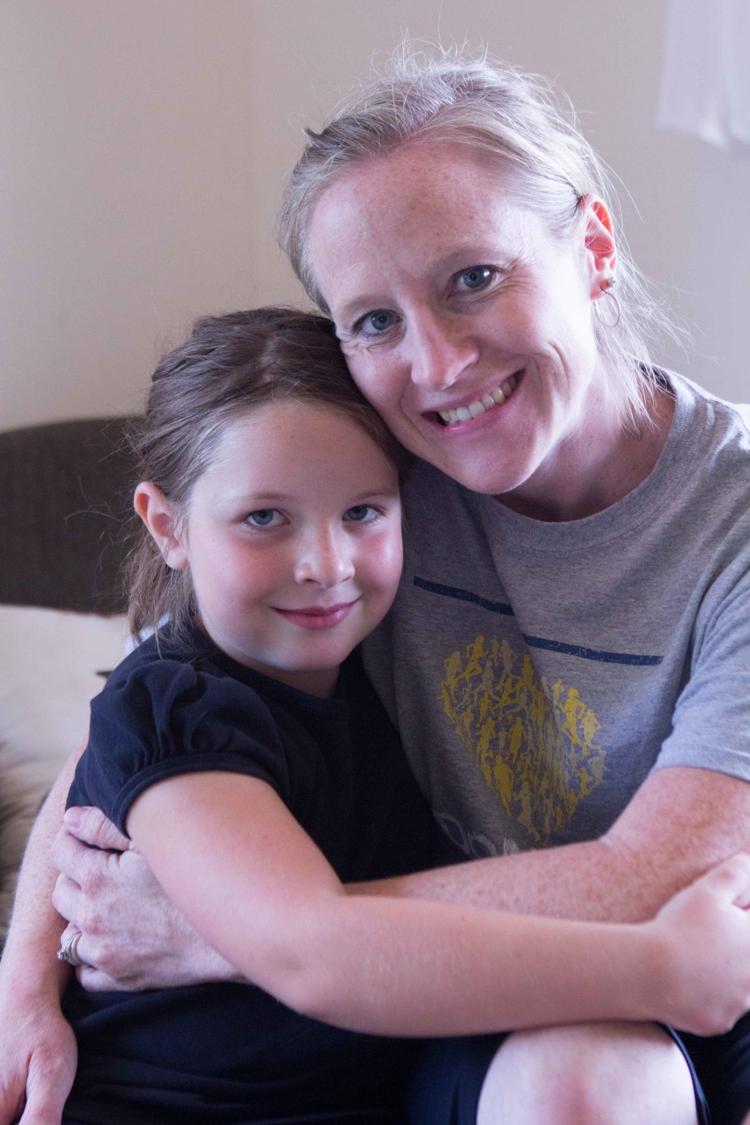 Before Preah knows it, the whirlwind of kindergarten will be over, Kelsey said. She encouraged her daughter to take advantage of every moment she was given.
"It's going to go so fast, and you're going to learn so much" Kelsey told Preah. "I hope you enjoy each and every day."
As an artist whose renderings of flowers, houses and trees adorn every inch of the Tobiasson refrigerator, Preah said that she was excited to develop those skills even more in kindergarten. But mostly she's just excited to learn.
"I want to do all the things before I go back home," Preah said.
When she does get back home – a little worn out, but with an inextinguishable smile – her mom will be waiting for her, Kelsey said. And some very lonely chickens will be waiting too.
"I'm sure they will be excited to see you," Kelsey said.
"Yeah," Preah said. "But they'll also be like, 'Why didn't you come out earlier?'"