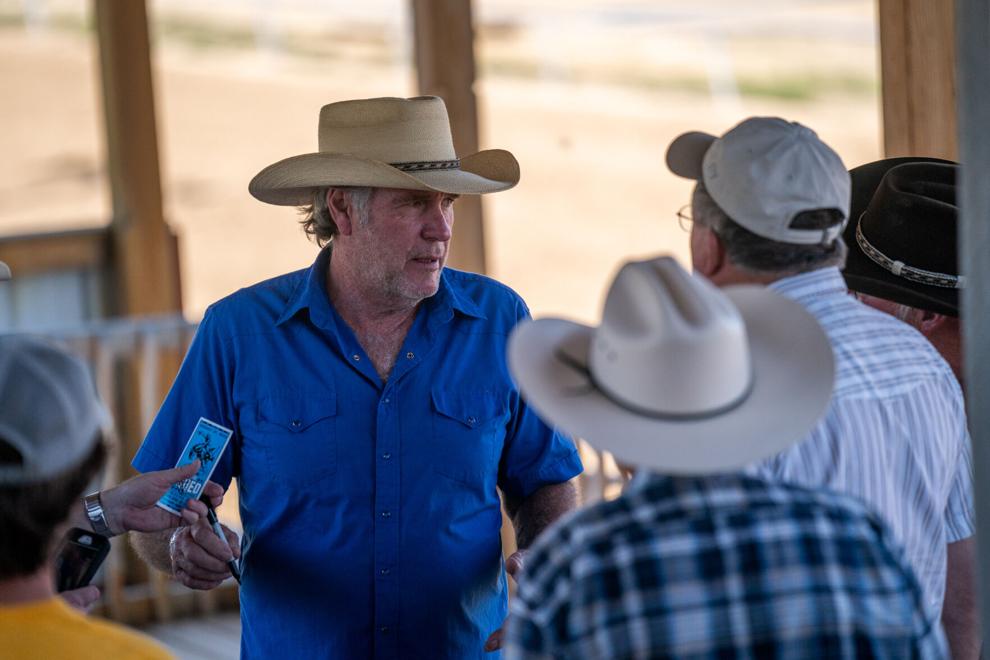 It was a laid back weekend for Longmire fans. They socialized at the Occidental. They took photos of the sheriff's classic Ford Bronco. They listened to excerpts from the latest book. They danced late into the night. 
Jennifer McCormick, executive director of the Longmire Foundation, had initially thought there could be as many as 6,000 people at the event, but after the long weekend she estimated that about 2,000 fans made it to Buffalo. She wasn't complaining, though. 
"It was smaller than anticipated, but it's our first year back from doing everything virtual. And we've learned a lot, and that was a great number for us to get our feet wet again and get back in the swing of it," she said.
The past two Longmire Days have been virtual due to COVID-19 precautions. The event, a celebration of the Longmire television series and book series, has been in Buffalo since 2012. In the books, written by Ucross author Craig Johnson, Sheriff Walt Longmire patrols the streets of Durant, Wyoming, in Absaroka County, based loosely on Buffalo and Johnson County. 
This year's event marked the first time any of the show's actors made an appearance at Longmire Days since 2019. Robert Taylor, who portrays Sheriff Longmire on the television series, returned to the event with cowboy hat firmly in place. 
McCormick said fans were delighted to have Taylor back and to interact with him during the events.
"When he was mingling with people, I said, 'Look, it's like he's the pied piper,'" McCormick said. "People just tend to gravitate toward him."
At the live auction Friday night, Taylor spontaneously pulled off his characteristic cowboy hat — a prop from the show — and put it in the auction as well, McCormick said. It sold for $3,000.
"I don't remember who bought that. But I remember being very happy," McCormick said.
McCormick said she won't know the total amount raised until later this week, but once they do, they'll split the funds between a national and a local charity. The national charity will be the National Indigenous Women's Resource Center and the local charity will be decided later, McCormick said. 
As usual, the horseback rides and autograph sessions sold out particularly quickly, according to McCormick. But even the 700-seat talk with Johnson and Taylor held in the Buffalo High School gym sold out. 
At the traditional Saturday night street dance, Longmire fans were joined by Buffalo residents. McCormick estimated that half of the attendees were visiting fans and half were local.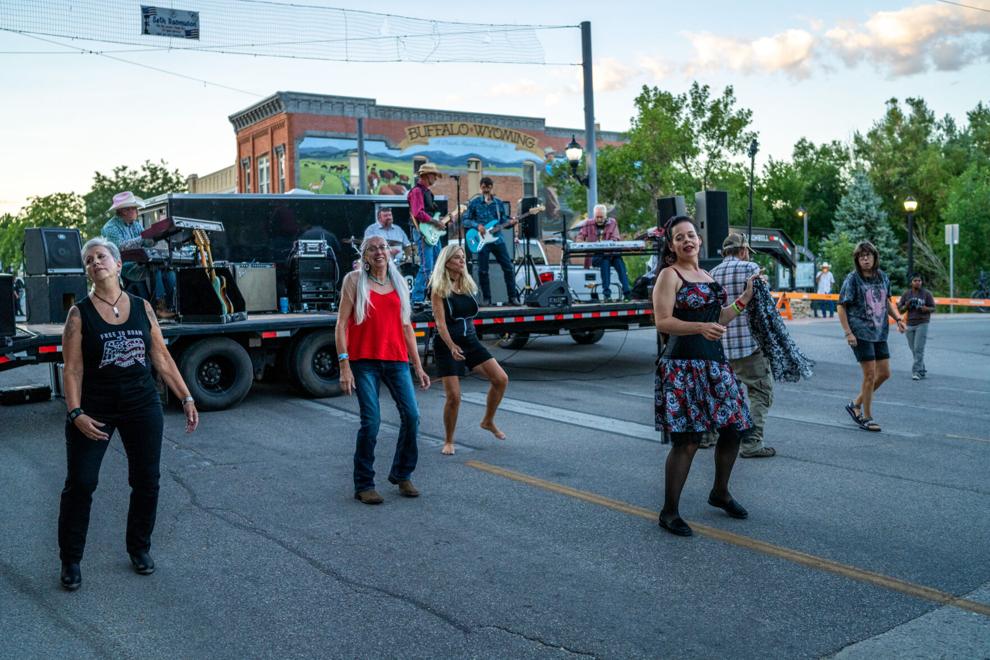 "Who doesn't love a good street dance in the summer? I mean, it's Buffalo," she said. 
Thanks to the event's smaller size, more people were able to spend time exploring Buffalo's non-Longmire attractions, shopping, eating and enjoying the scenery. They were also able to socialize with each other, meeting for the first time in person rather than on Facebook, McCormick said. 
"It wasn't as big as previous years, but the fan response was great," McCormick said. "The people who came here were thrilled to be here."