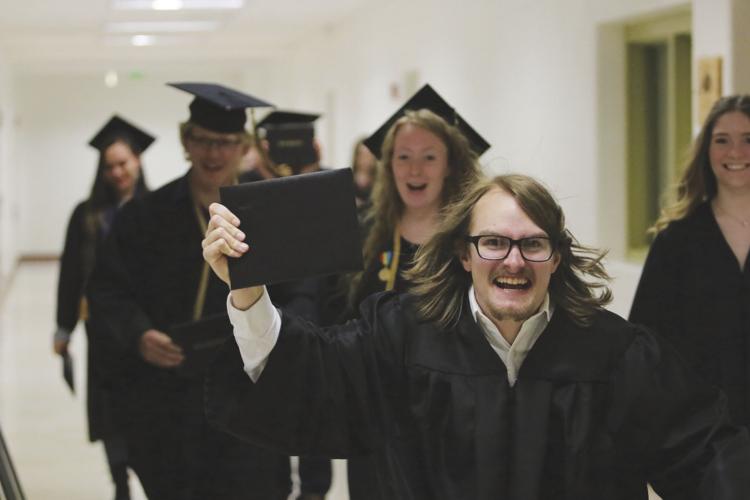 On Sunday afternoon, 68 Buffalo High School seniors stood before friends and family, ready to complete their last official duties as Buffalo Bison – crossing the stage and accepting their high school diplomas. 
It was the culminating act of a storied high school experience.
According to BHS co-valedictorians Seren Chapin and Cody Milmine, who delivered the valedictory address together, the class' four years at BHS were marked by incredible highs; academic accolades; closely held friendships; championships on the field of play and in front of band, choir, debate and FFA judges; and plenty of support from the faculty and staff of Johnson County schools and their parents and community. 
"It has been such a pleasure making memories with you these past four years," Chapin told her classmates. 
In a nod to their youth and inexperience, Chapin and Milmine offered their class a challenge rather than life advice. 
"What we need is experience, and that's what we're going to get," Chapin said. 
Gratitude and the inevitability of change were themes that carried throughout the event by salutatorian Quynn Kennedy and keynote speaker Gov. Mark Gordon.
"Today is a day to say well done, and to savor it for a bit," Gordon began. "But there is still work to do. Today is about more than believing in yourself."
With a focus on looking forward rather than glancing backward, Gordon emphasized the importance of both personal hard work and collective responsibility. He pointed out that despite the individual significance of the event and the personal pride the students rightly felt, they were all dressed alike in their black caps and gowns – there was little to distinguish one from the other in the sea of black.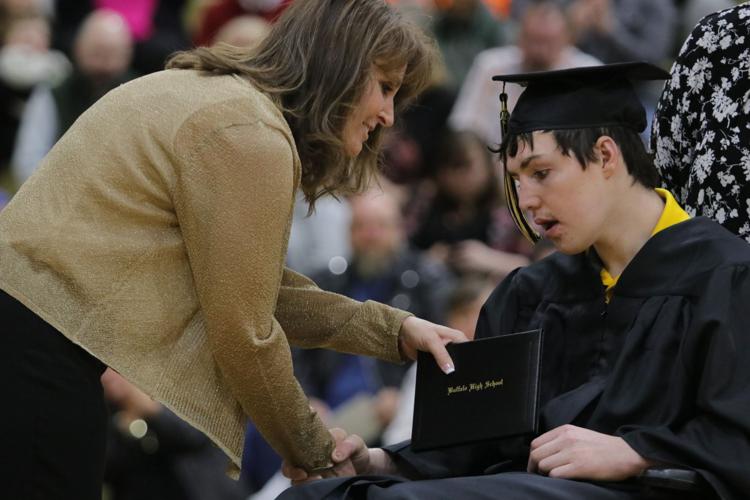 "The point is, it's what you do with this education that will distinguish you," Gordon said.  
Working off a metaphor of driving through a Wyoming snowstorm, Gordon exhorted students to be mindful of their choices and to be responsible for navigating their own path.
"Pay attention, keep your eyes on the road and your hands on the wheel. Keep learning, be confident in your own common sense," Gordon said. "How the world is changing is quite unclear. But it is not an era when being a passenger will suffice. Go forth and do great, great things."
More photos from commencement may be viewed at https://buffalobulletin.zenfolio.com/p631964193