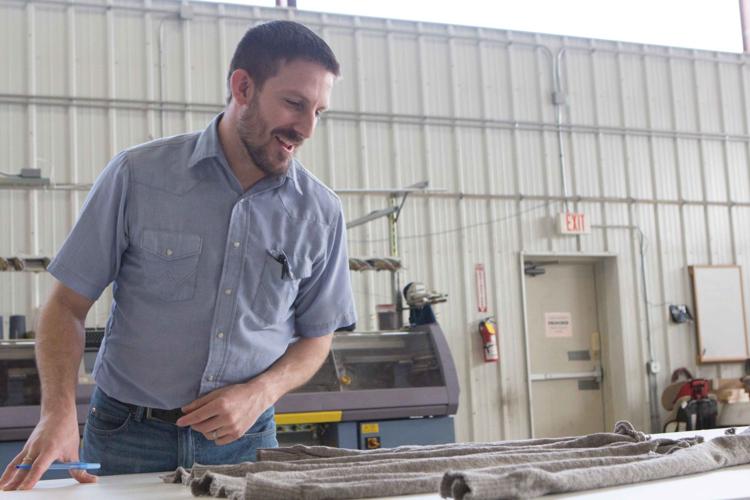 Just a month after the JOCO First board agreed to sell 22 Plains Drive to Mountain Meadow Wool for $665,000, the board began seeking other options for the building.
The change in plans comes as Mountain Meadow Wool's owners, Ben and Karen Hostetler, were unable to secure financing for the purchase. So the JOCO board voted unanimously on July 10 to seek other buyers, although the Hostetlers still have first refusal rights as the leaseholders.
 "I feel like we went out on a limb last month and the limb broke," Buffalo Mayor and JOCO First board member Shane Schrader said of the Mountain Medal Wool purchase. "Though it was nobody's fault, it's time to move on."
22 Plains Drive – along with 18 Plains Drive and the Bomber Mountain Civic Center – has been used by JOCO First to house "incubator businesses" in the community. In recent months, JOCO has been making an effort to exit the real estate business and jettison some of its properties – selling 18 Plains Drive to the city and discussing the future of the Civic Center.
Selling 22 Plains Drive, which JOCO purchased in 2007, seemed like a natural next step, according to board Chairman Tom Knapp. And Mountain Meadow Wool, which has rented the building from JOCO for 12 years, seemed like the perfect buyer.
Mountain Meadow Wool is the largest full-service mill west of the Mississippi River; the company partners with wool growers in Sheridan, Johnson, Converse and Natrona counties and a few growers in Montana.
The wool goes through various steps at the mill, including washing and drying and spinning to become custom-dyed yarn. The yarn is sold across the country to individual customers and to dyers, yarn shops and manufacturers of knitted goods.
As of 2019, the mill is also beginning to manufacture its own knitted goods. In February, five flatbed knitting machines were installed. The machines together have the capacity to make 12,000 garments a year and will be used to knit everything from hats and scarves to sweaters and home goods.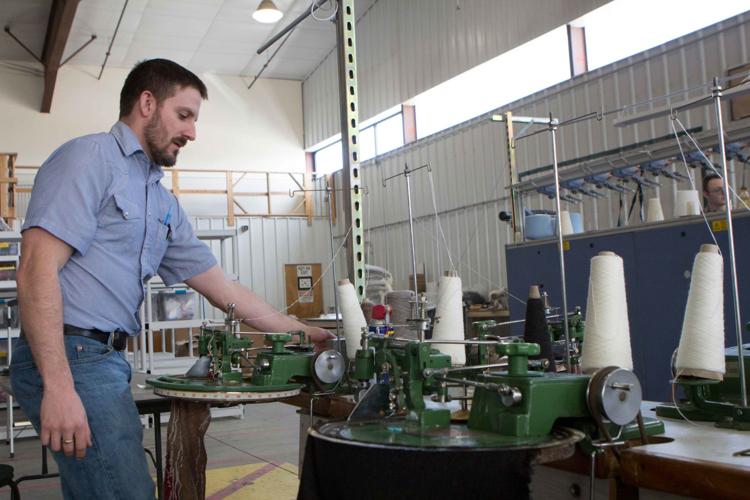 The JOCO board unanimously approved the sale of the building to Mountain Meadow Wool during its June 12 meeting. However, during the board's July 10 meeting, local real estate agent Jillian Smith, who is facilitating the sale, requested an extension of the contract so that Mountain Meadow Wool could pursue other financing options. Under the extension, the deadline for closing would have been Sept. 30.
Board member Rick Myers expressed concern with the contract extension, as well as the fact that Mountain Meadow Wool never posted the agreed-upon $15,000 in earnest money upon signing last month's purchase contract. Earnest money is the money paid to confirm a contract. While Mountain Meadow Wool was not able to pay $15,000 in earnest money, its owners were willing to pay $5,000, Smith said. However, the company was asking that JOCO release its $2,500 rent deposit so it could be used as part of the earnest money.
"This transaction seems to be happening somewhat backwards," Myers said. "When you are negotiating on an asset of this size, I believe you should know you have financing in place before you sign a contract, and to completely disregard the earnest money is in bad faith. We have made every effort to make this building affordable to Mountain Meadow Wool, and I don't know why we continue to bend over backwards to help them when we are seeing zero good-faith effort on the side of the purchaser."
Myers suggested denying the contract extension and placing the building on the market. Myers said Mountain Meadow Wool owners Ben and Karen Hostetler could still buy the building if they are able to find other financing, because the company has a right of first refusal negotiated into their lease.
Myers also noted that the company's lease would remain in place even if somebody else bought the building from JOCO, which means the company will not be homeless.
"When they get their ducks in order, they can get back to us," Myers said. "But for now, it seems responsible to put it on the market."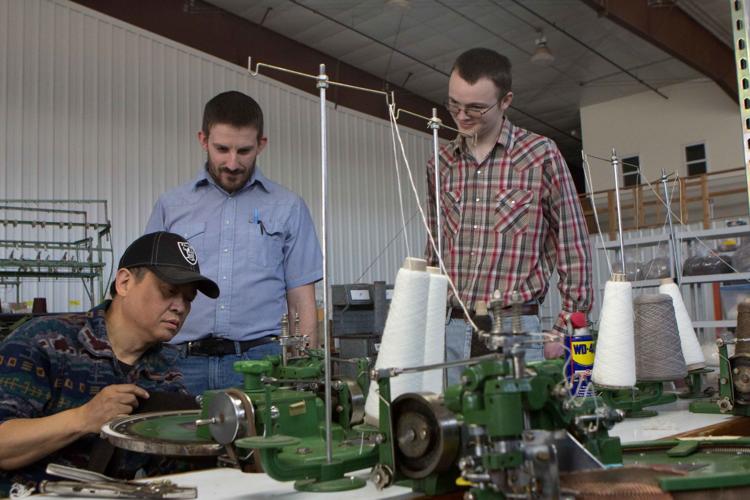 Knapp said he was worried the decision to sell could be unfair to a longtime client.
"In our dealings with them, there was no discussion about listing this property if it didn't work out," Knapp said. "We should have told them this was a possibility before it got to this point."
After being reminded of the Hostetlers' right of first refusal, Knapp agreed to Myers' motion to list the property.
"We do this with all due respect to the Hostetlers, and they are more than welcome to come back and renegotiate once financing is in place," Myers said.
In a July 11 e-mail to the Buffalo Bulletin, Ben Hostetler, operations manager of Mountain Meadow Wool, said the JOCO board had not yet informed him of their decision and he was "waiting for formal correspondence from JOCO on the matter to understand the basis for their decisions." Hostetler said the company would make a public announcement in the coming weeks regarding future plans, "once we have clarity on our way forward."