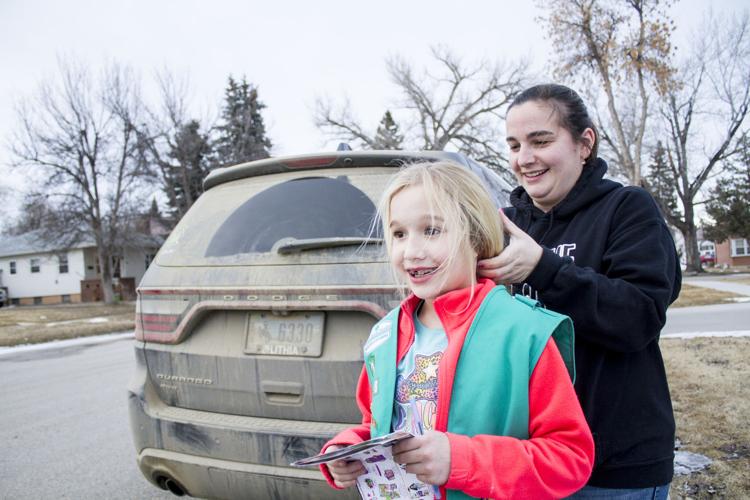 Brooklyn Schultz hops out of her mother's Durango with a pep in her step.
"Hold on," her mother, Kristyn Schultz, says. "Let's fix your hair."
Brooklyn's braces appear as she smiles and gives in to her mother's request.
It's Thursday evening. The sun is setting, and it's painfully obvious it's winter in Wyoming.
Brooklyn clings to her list filled with dozens of requests for Thin Mints, Samoas and Tagalongs. The back of her turquoise vest is filled with badges. A pair of golden wings signifies that Brooklyn has completed her years as a Brownie. It's right under her "bridge to Scout junior" and troop crest unicorn badges.
Brooklyn has a goal, and the biting cold isn't going to deter her.
Eight hundred. That's how many boxes of Girl Scout cookies Brooklyn wants to sell this year. She's on box 262.
"It's quite a goal," Kristyn said. "But she works pretty hard at this. She's a very driven little girl. She sets a goal and works for it."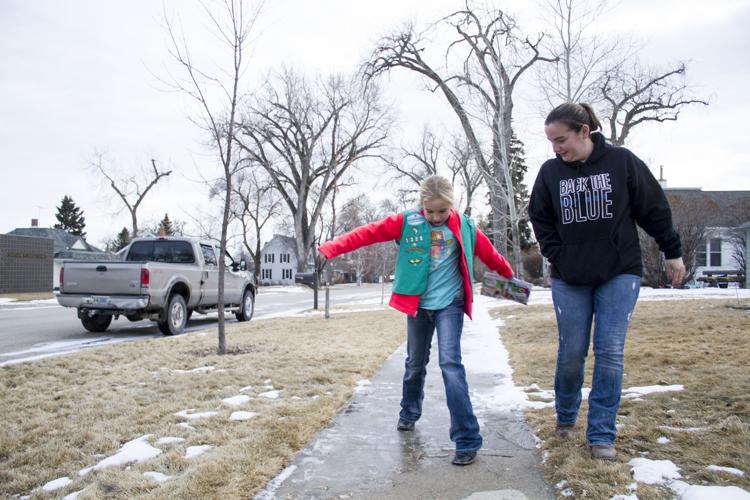 Brooklyn is quite good at selling cookies. For one, she's working with a well-known brand. It's also the sixth year Brooklyn has been selling.
Most nights after school, Brooklyn and her mom hoof it around Buffalo, going door to door. Each doorbell she rings gets her one box closer to her goal. Or in some cases, several boxes closer.
"You betcha," one customer says when asked if he wants some cookies. "You got the mints?"
Selling cookies has not only taught Brooklyn business skills, Kristyn said, but it's also helped her shed a layer of shyness.
"She is very shy, but she does really well at this" Kristyn said. "She used to take 'no' hard. But she's learning that that's a part of life. It's going to happen. You move on."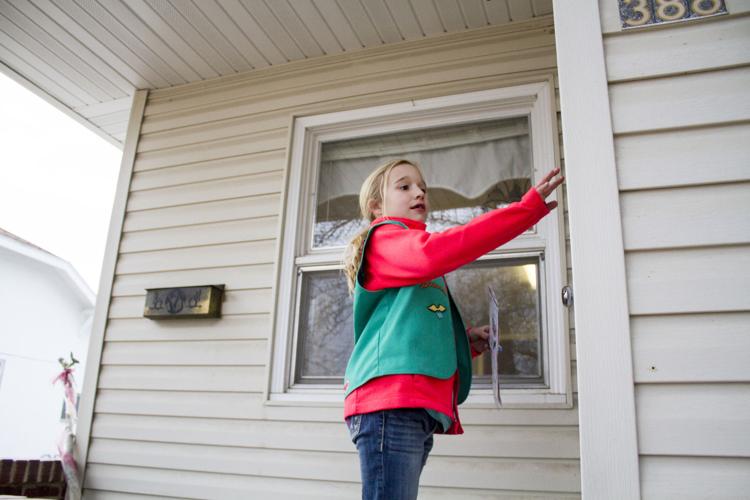 Brooklyn knocks on the next door and Kathy Hammond answers, tugging at the collars of two friendly Labs.
"I was a Girl Scout once," Hammond tells Brooklyn as she writes a check for some cookies. "Stay in it because something amazing could happen."
Something amazing already has. In just two blocks, Brooklyn's added nearly a dozen boxes to her list.