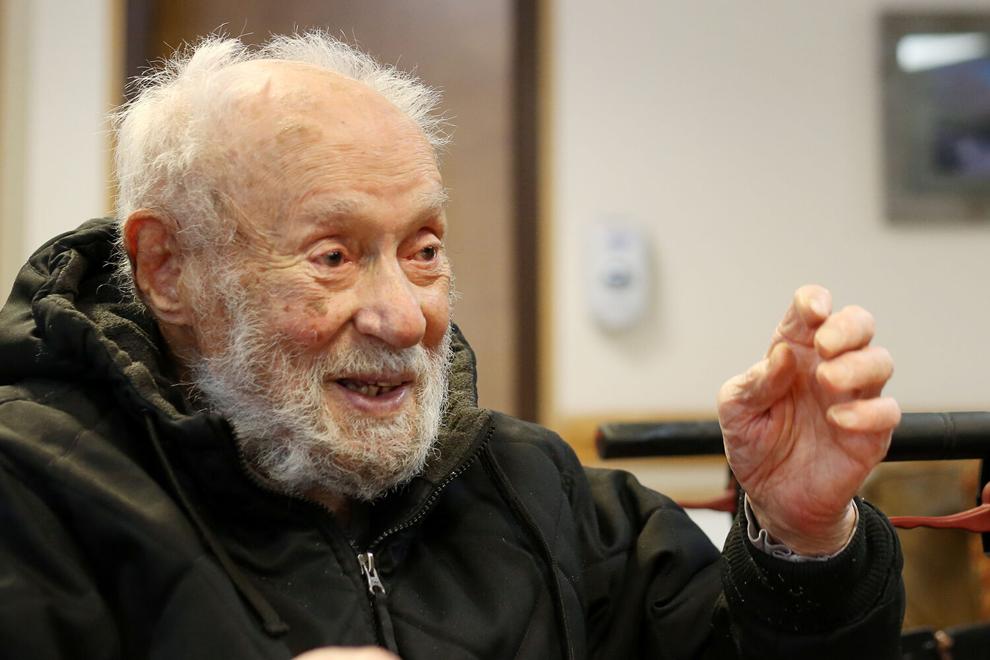 For his 100th birthday, Evelino Cruz was rewarded with a trip to the doctor and a visit from the governor. 
"I've just come back from seeing the doctor. He checked me; he said there's nothing wrong with me except old age," Cruz said. 
A Navy veteran, Cruz joined at the age of 21, spurred to action after the attack on Pearl Harbor in December 1941.
He joined in Key West, Florida, as a Carpenter's Mate 3rd Class, based off of a recommendation from the building inspector in Tampa, Florida, whom Cruz had worked with before enlisting. 
"I joined in Key West. I was working at a naval base," he said. "They put me on a train. They were going to take me to boot camp, but when I got to Miami, they pulled me off of the train."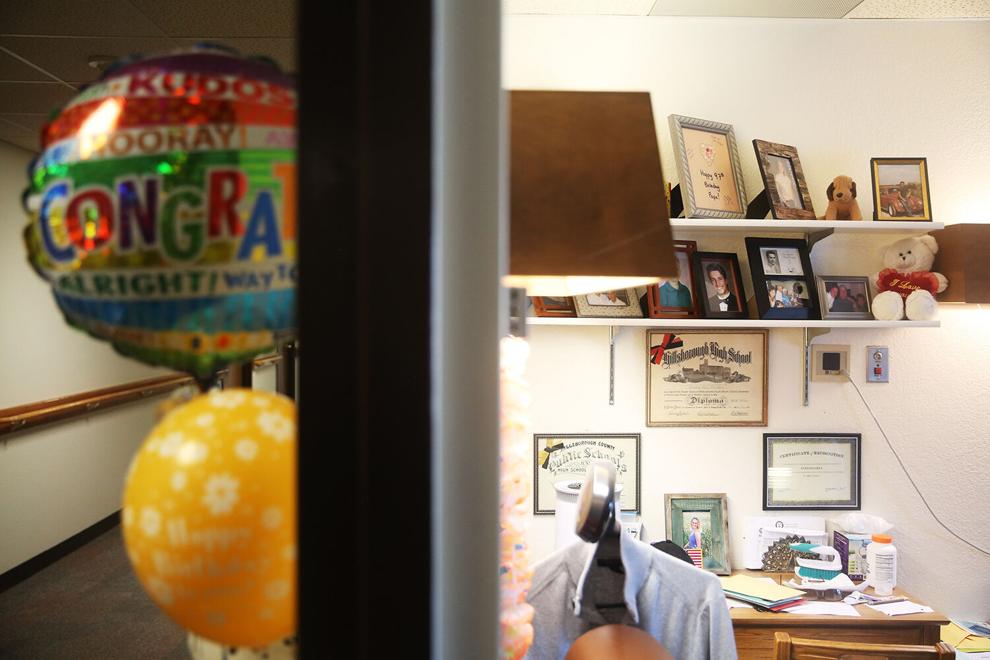 In Miami, Cruz worked on fixing up the windows on an old hotel the Navy was using as barracks. When he had finished fixing the windows, he was put back on the train to Jacksonville headed for boot camp, but was pulled off again for more work in Tampa. 
"I never did get to boot camp," Cruz joked. 
He ended up serving three years total, returning home after the end of the war in 1945 and back to construction  — work he was familiar with because his dad had taught him the trade as a child. 
"That was before electric tools," he said. "My daddy taught me how to use the hand tools." 
This skill came in handy when Cruz's family moved in his teenage years and he was tasked with refinishing and refurbishing donated furniture they received from friends and relatives. He said he also made furniture for the house out of clothing boxes his brother brought home. Eventually, that work got easier, when those tools became electric, though Cruz said "they weighed a ton" at first. Outside of the advancements in his own industry, Cruz said the technological advancement he was most impressed with in his lifetime was the jet plane.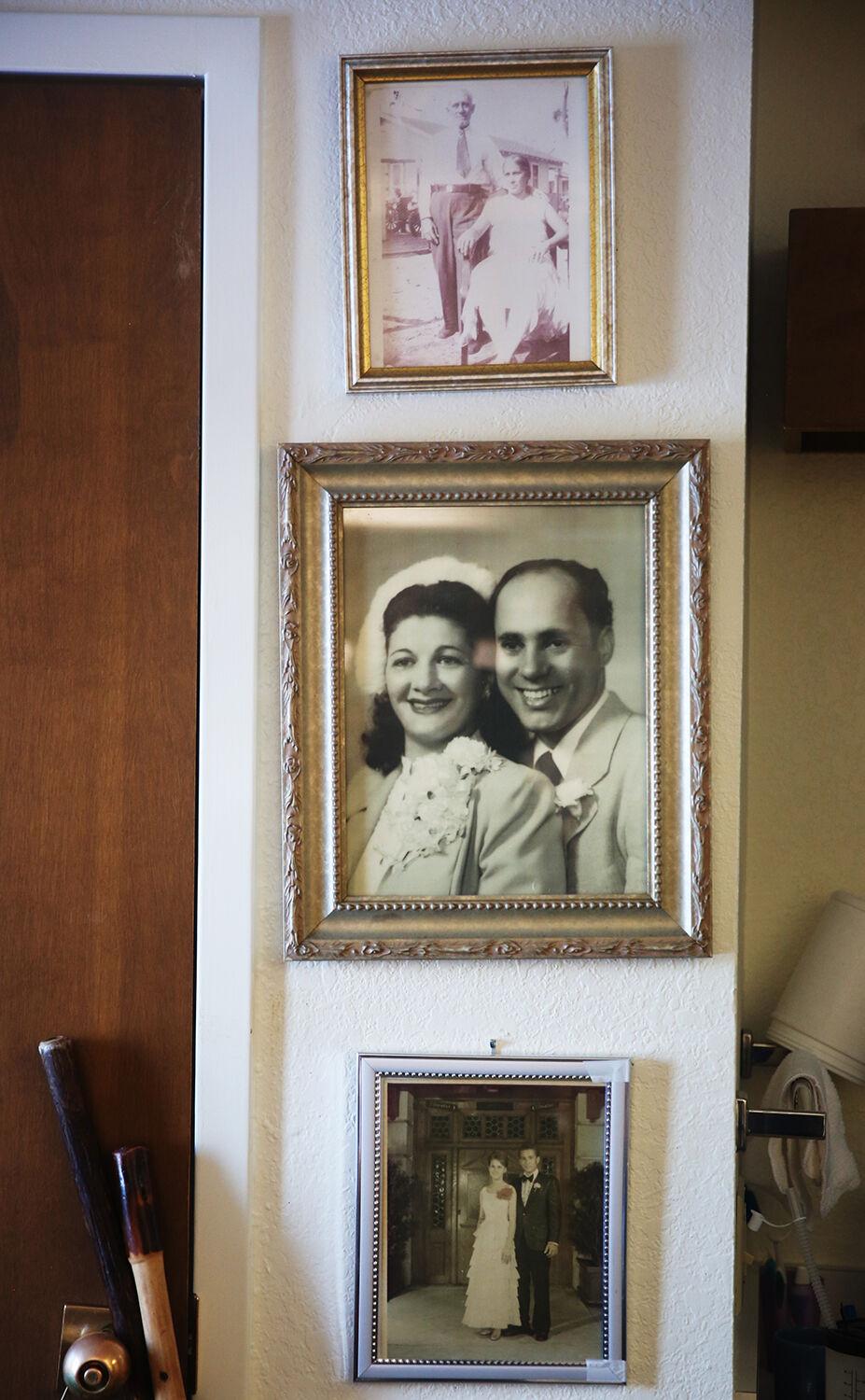 "When I was a kid, it was horses and wagons," he joked. 
And while he spent most of his young life in Florida, settling at the Wyoming Veterans' Home in 2017 brought back familiar memories from his time spent as a self-described cowboy in Cuba for two years. 
"I had a little horse and I had to see that the cows and the oxen — they used to have oxen instead of tractors — see that they got fed and watered," he said.  
In Cuba, Cruz said they farmed sugar cane, fruit and avocados, all while earning just 20 cents — or a peseta — each day. 
While no longer a Cuban cowboy, Cruz said he is enjoying his time back in cowboy country. He is fond of the area — in spite of the cold — because he gets to be near one of his sons in Sheridan and around a community that is cognizant of and thankful for their veterans. 
Despite his dislike of the cold weather, he was treated to a windy, 35-degree day for his birthday, warmed by a bowl of hot chicken noodle soup for lunch. While eating, he reflected on his century of living and what got him this far. 
"Mostly … eating right, don't eat a lot of junk stuff," he said. "And get plenty of fresh air and sunshine."
But above all, Cruz said, it's crucial that everyone learns to live together and remembers a lesson he learned from his mom — "Help anybody. Don't worry about who they are or what they are."