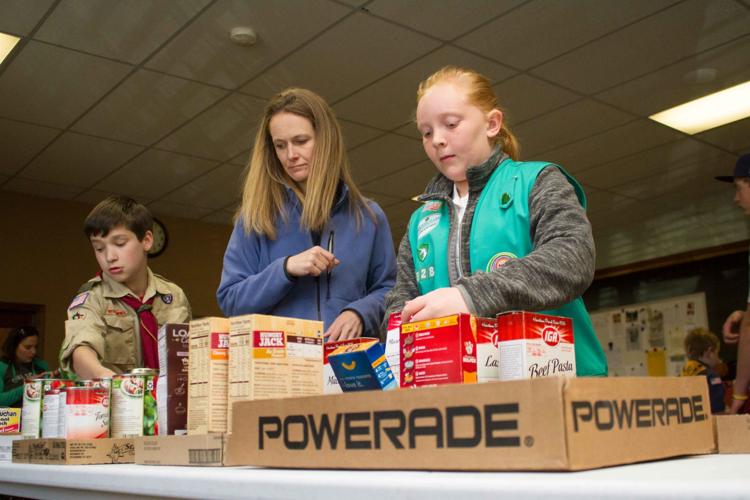 The Bread of Life Food Pantry has more food on the shelves thanks to Buffalo's Boy and Girl Scouts.
The annual Scout food drive took place on April 27 when Scouts collected bags of dry and canned goods from porches around town.
In years past, Scouts attached plastic bags to fill with food on the door handles of homes. This year, the Scouts used rubber bands to attach small flyers to the door handles to prevent the bags from blowing away in the wind, according to event organizer Melanie Ruby.
This year the Scouts attached 1,500 notes to residential door handles and mailboxes.
The Scouts also spent time at local grocery stores, reminding people of the food drive and accepting donations.
"We received a lot of donations on those nights as well," Ruby said.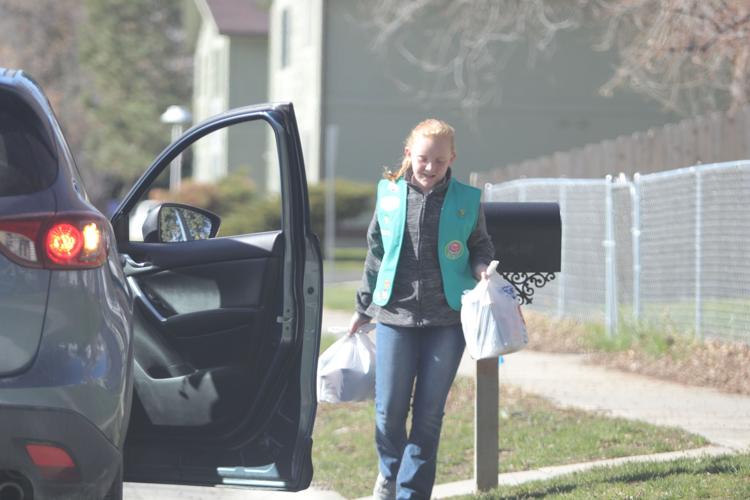 Last year, Buffalo donated approximately 100 cases of food during the drive with another approximately 50 cases filtering in over the course of the next week. According to Johnnie Pond, a food pantry board member, that equates to approximately $3,000 in donations for Buffalo's hungry families.   
This year, the Scouts gathered, sorted and stored 250 cases of food. Pond estimated that number to be close to $5,000 in food.
"This is a little above average," Pond said. "I am totally happy for the less fortunate here in Buffalo. They did a really good job."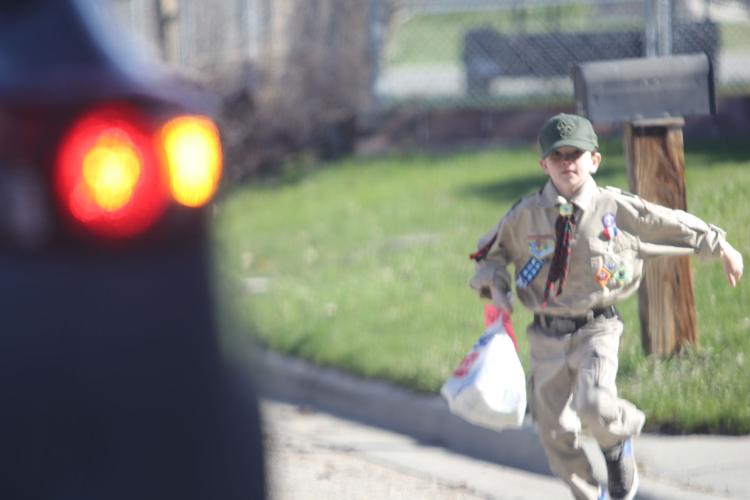 Due to other activities that required some Scouts to be away, the number of Scouts collecting food was lower this year. But the little hands that did attend the event worked very hard, Ruby said.
"We had fewer kids able to attend on Saturday this year due to activities, yet they were all so helpful and it went very fast," Ruby said. "We were done with everything; sorting and carrying to the food pantry store room by 10:30 a.m."
The efforts by the Scouts and the lessons learned are invaluable to the pantry and the community, Pond said.
"For the Boy Scouts and the Girl Scouts to come through and do this, to me, it's a life lesson that is wonderful," Pond said. "They learn about need, they learn about community effort and they learn about team work and organization. We're totally and completely in favor of that."
If you missed your opportunity to donate food and would like to do so, donations can be dropped off at the Bread of Life Food Pantry from noon to 1 p.m. and 5 to 6 p.m. on Monday, Wednesday and Friday. The pantry is located at 178 S. Main St.
Monetary donations can be sent to The Bread of Life Food Pantry, P.O. Box 909, Buffalo, WY 82834.