Leaders can be found anywhere, doing anything. This includes – on this particular Thursday afternoon – moving cows through a pasture.
As she conducts a phone interview with the Buffalo Bulletin, Kristen LaDuke's voice is occasionally drowned out by some bovine bellowing. But even they can't hide LaDuke's enthusiasm for the Leadership Johnson County program she graduated from on Oct. 29.
"There are really no negatives about this program at all," LaDuke said. "It was all positives for me – learning, growing, socializing, networking with people from across the county. I thought it was incredibly valuable."
LaDuke, an administrative secretary for the Johnson County Fair Board, was one of 15 Johnson County residents who accepted their Leadership Johnson County diplomas during a graduation ceremony at Sheridan College in Johnson County on Oct. 29. Other graduates were Britnee Borgialli, Seth Fischer, Marlyce Gilbert, Heidi Huntley, Natasha Kay, Katherine Keeler, Samantha Kessler, Tesha Kolb, Rebekah Lawrence, Taylor Lawson, Jennifer McCormick, Adam Michelena, Sheridan Filbert and Mary Propson.
This year's graduates are just some of the 75 students who have completed the class in the past five years, according to program coordinator Ashlea Bassett.
"When we started this five years ago, it was just a trial program," Bassett said. "It has been really exciting for us to see how this program has blossomed and to see all our graduates go on to great things in our community."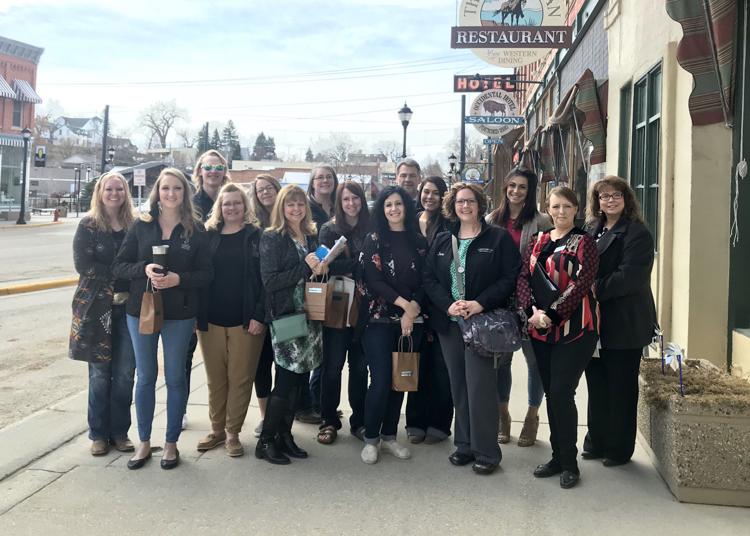 Leadership Johnson County was created to help train local community leaders serving in a variety of professions across the county, Bassett said. The classwork is composed of both classroom time – during which students learn about such things as interpersonal communication and teamwork – and field trips, in which students learn more about local government and industry.
"We traveled to the Red Fork Homestead to learn how cheese was made," Bassett said. "We took a tour of the Powder River Fire District. We watched our legislators debate whether to locate the skilled nursing facility in Buffalo. And each of these activities made Johnson County come to life – for those who have lived here all their lives and for those who are new to the community."
Kessler, a sales associate with Century 21 BHJ Realty, said the networking opportunities provided by the class were invaluable.
"I really appreciated the overall exposure to all the resources in our community – from insurance agents to domestic violence resources," Kessler said. "It gave me a better idea of who I can consult with in a variety of different scenarios."
The class also gave students a better understanding of their leadership styles, LaDuke said.
"Before I moved here, I worked for Gillette College," LaDuke said. "While working there, I became more strict and rigid than I was used to being. Through Leadership Johnson County, I was able to break some of those walls down and realize that isn't really who I am."
Students didn't just learn about leadership, Bassett said. They also put their knowledge into action through a variety of fundraisers, from a Longmire Days photo booth to running concessions at the college's Rope for Knowledge event. The students eventually raised just under $5,000, which will be used to purchase new picnic tables for Washington Park in Buffalo and new park benches for the Kaycee basketball court.
"The students really came together to find a need in their communities and meet that need," Bassett said. "They were all very civic-minded and team-oriented."
The sixth class of Leadership Johnson County will be held at Sheridan College in Johnson County starting in January. Sessions are typically held on the third Tuesday of each month from January to October.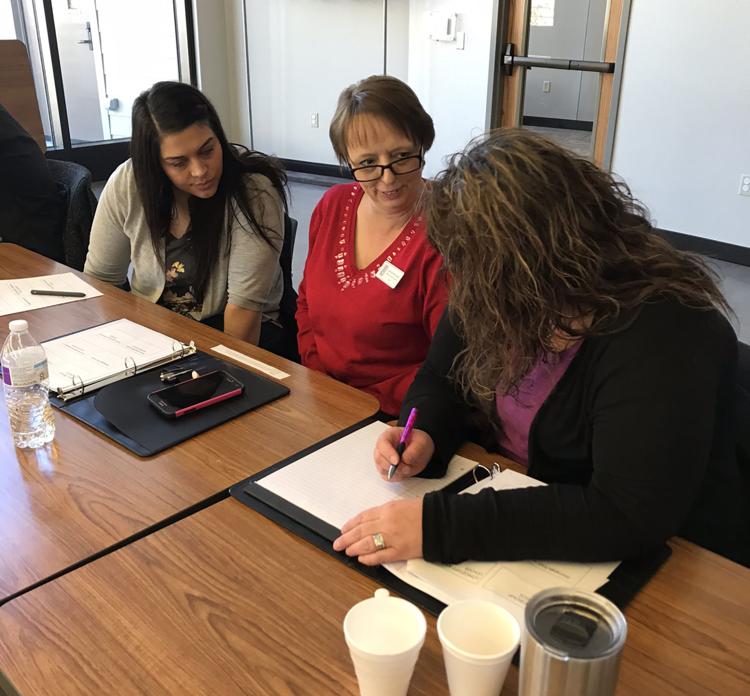 A nonrefundable tuition of $475 is due before the first session, although partial tuition scholarships are available, Bassett said.
"This is an increase in price (compared with $350 in previous years) that we did not take lightly," Bassett said. "But the increase will help cover our costs for food and materials and travel to Cheyenne. And I still think it is an incredible deal for those looking to grow as leaders in the community."
Kessler agreed.
"If you can become involved, I would go for it," Kessler said. "I feel like I have grown a lot as an individual and a professional. I wish it wasn't ending."
Applications for the sixth class are due Dec. 1, Bassett said, and can be accessed at https://www.sheridan.edu/about/johnson-county/. Class size is limited to 18 participants.