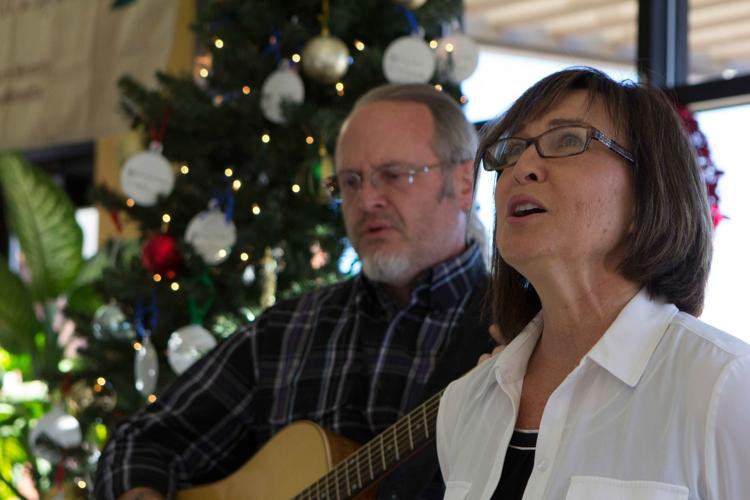 Every December, Christmas tree ornaments come out of hiding to remind us of what we once had.
Whether it's the first ornament your grandmother gave you or the first ornament you bought after being married, each ornament has one memory – or a million – attached to it.
Still, few decorations are as steeped in memories as the simple paper ones on the Susie Bowling Lawrence Hospice's Tree of Lights, located in the Johnson County Healthcare Center's cafeteria. Each ornament bears the name of someone who is gone but not forgotten.
More than 30 Johnson County residents attended hospice's annual Tree of Lights ceremony on Dec. 9 to remember 80 individuals who died and whose names adorn the tree.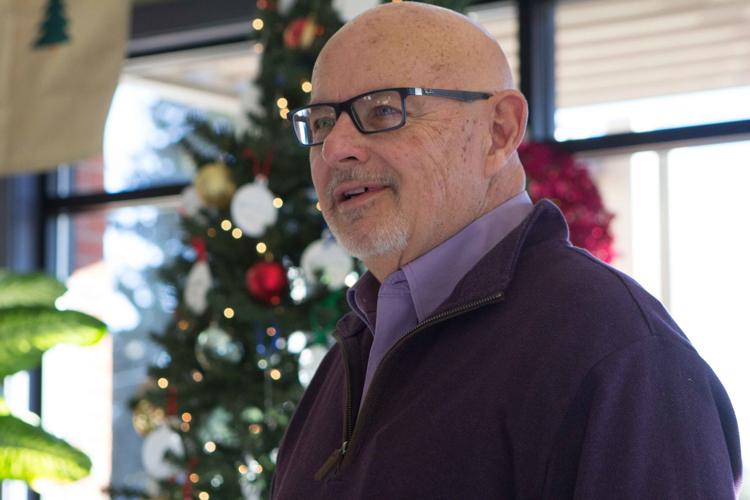 They came to eat cookies, sing carols and remember their loved ones, but also to find a little peace in a bittersweet season, according to the Rev. Paul Gilbert.
"When someone passes, somebody who doesn't know what to say simply says 'rest in peace,'" Gilbert said. "We say that when we lose a mom, a dad, a husband, a wife, a brother, a sister, a son or a daughter. Perhaps that was said when you lost your loved one. Rest in peace. But I want to encourage you: Those that go before us aren't the only ones who need to rest in peace. I want to encourage you to rest in peace."
Tears were shed as hospice social worker Jodi Verplancke read off the names of those who were memorialized on the tree. And as Marcy Schueler and Russ Taylor led the group in a rendition of "Silent Night," the attendees' voices lifted – a carol becoming a prayer.
"Sleep in heavenly peace."