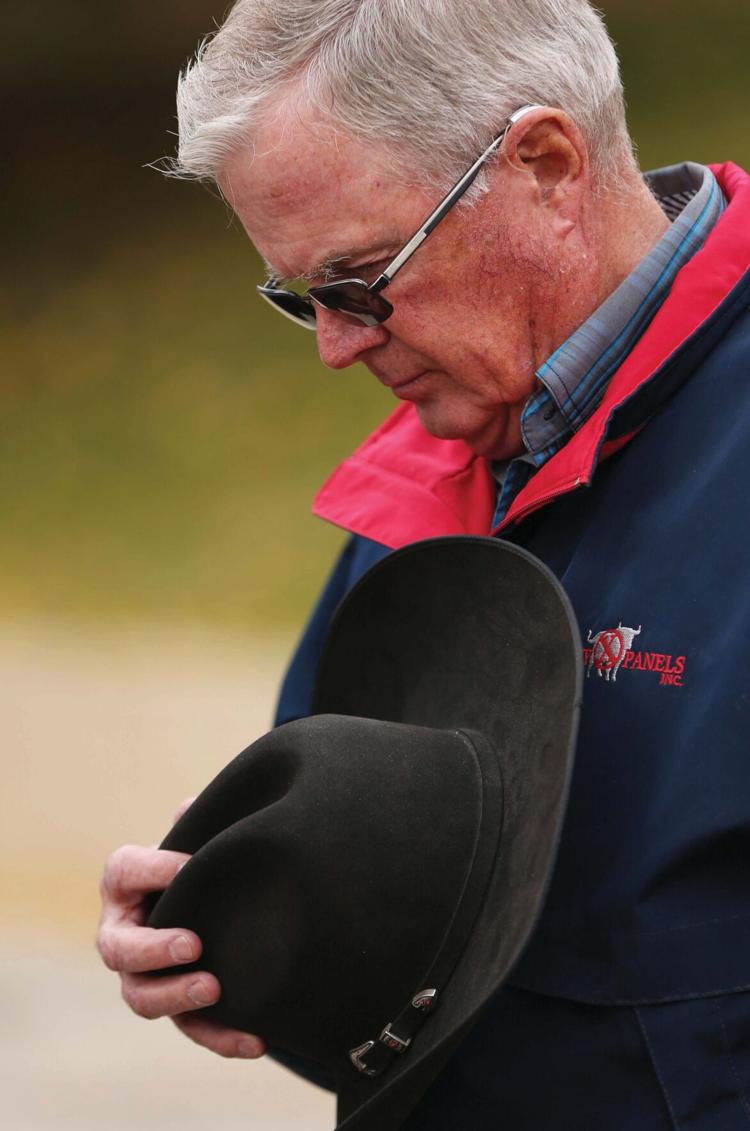 On Sunday, an interchurch group gathered at the flagpole near Buffalo City Hall to pray for the local community and its government officials. 
Members of Summit, Grace Fellowship and New Life Assembly churches bowed their heads and closed their eyes in prayer for God's wisdom and strength in uncertain times. 
Every Sunday since Labor Day, church members in Buffalo have convened to lift their requests to God, and the goal is to continue meeting until the November election. 
Liz Cone, a member of Grace Fellowship, proposed the idea for churches to come together and pray for the nation. 
"We need to cry out to God for healing," she said. After mentioning the idea to friends and people at her church, she said, it gained a lot of support. 
"It is an effort to say that we need to be together as a country," said Paul Gilbert, lead pastor at Grace Fellowship, who prayed at the meeting. "It's not about Republican. It's not about Democrat. It's about us being American doing the right thing."
Each week a church member or pastor generally opens the service with a short sermon and leads the group in prayer. 
On Oct. 11, Jon Cordonier, a member of Grace Fellowship, offered a devotional reading of Scripture and asked that attendees pray "audaciously" for their fellow neighbors and neighborhoods, so the community is "truly transformed by Christ." 
Praying, Cordonier said in an interview, can lead to prosperity and not praying can bring negative results. "When we pray," he said, "things happen."
He encouraged people at the meeting to think of letters in the acronym "B-L-E-S-S." and to focus on one or more of those areas to guide them in prayer. "B" stands for body – one's health and strength, "L" stands for labor – one's work and income, "E" stands for emotions – one's joy, peace and hope, "S" stands for social – one's love and relationships, and the last "S" stands for spiritual – one's faith and salvation. 
Participants also prayed for God's blessing and favor upon Mayor Shane Schrader and other men and women in city government, as well as law enforcement, business owners and the military.
Cordonier concluded the service by thanking God for hearing and answering their prayers. 
"In Jesus' name we pray," said Cordonier, "and everybody said …"
"Amen!" proclaimed the group, some gently wiping tears from their eyes.