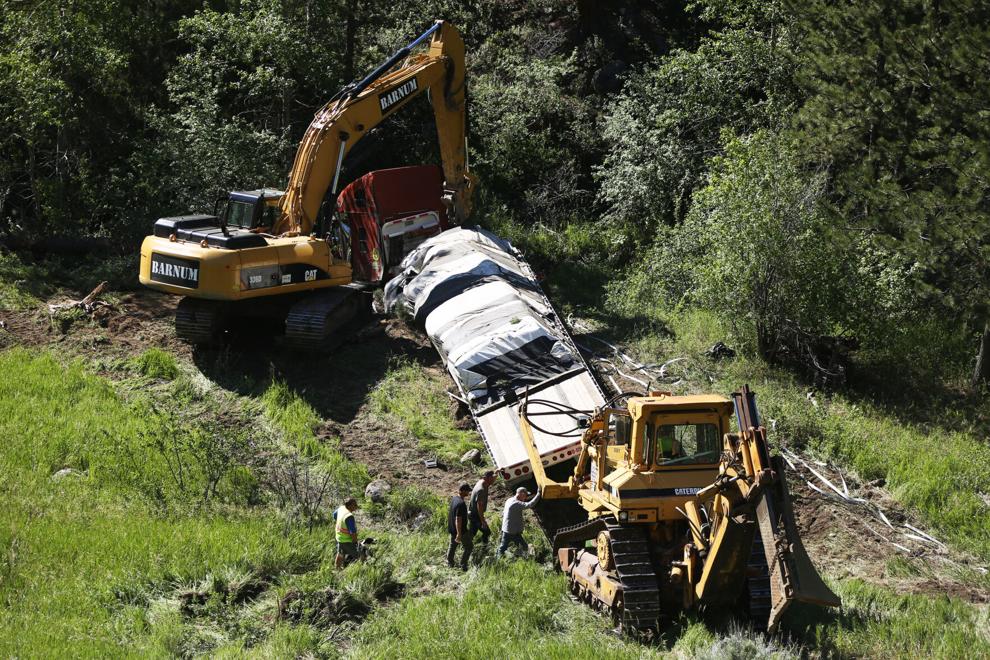 A semitrailer traveling eastbound on U.S. Highway 16 West Wednesday night crashed through the "CatchNET" runaway truck arrester on Highway 16. The truck broke through all 10 gates before plunging into Mosier Gulch below, but no one was hurt in the accident. The accident happened about 9 p.m.
"Nothing's supposed to go through it," said Tony Morris, maintenance foreman for the Wyoming Department of Transportation Buffalo maintenance crew. 
A truck arrester catch-net cable system is a series of 8 to 10 cable nets that span across a long, narrow ramp adjacent to the highway used to stop runaway vehicles. They are typically installed on mountain passes or highway routes with a steep grade of 6% or more.
The first nine gates are designed to stop a vehicle going 80 mph with a load of 80,000 pounds. The tenth gate is just a redundancy — "a catch all," said Morris.
An investigation is underway to determine why the system did not stop the truck. 
This is the ninth time a motorist has had to utilize this system since its installation in 2006.
This is the first time the CatchNET has been used in years, and each gate will cost $15,000 to repair. Crews are working to remove the truck and repair the catch net, but the truck arrester will be closed for an undetermined time while repairs are being made. 
Editor's note: This is a developing story that will be updated as information becomes available.