For a class whose motto was "It's not what you look at that matters, it's what you see," it only seemed fitting that a packed gymnasium was on hand to see a Kaycee High School graduating class Saturday night that is destined to continue achieving unparalleled success as they venture out into the world.
The 16 graduates of the class of 2019 earned nearly a half million dollars in scholarships and will leave their tiny town to broaden their horizons at colleges and universities throughout the country while, while Jessa Richardson will enlist in the United States Air Force.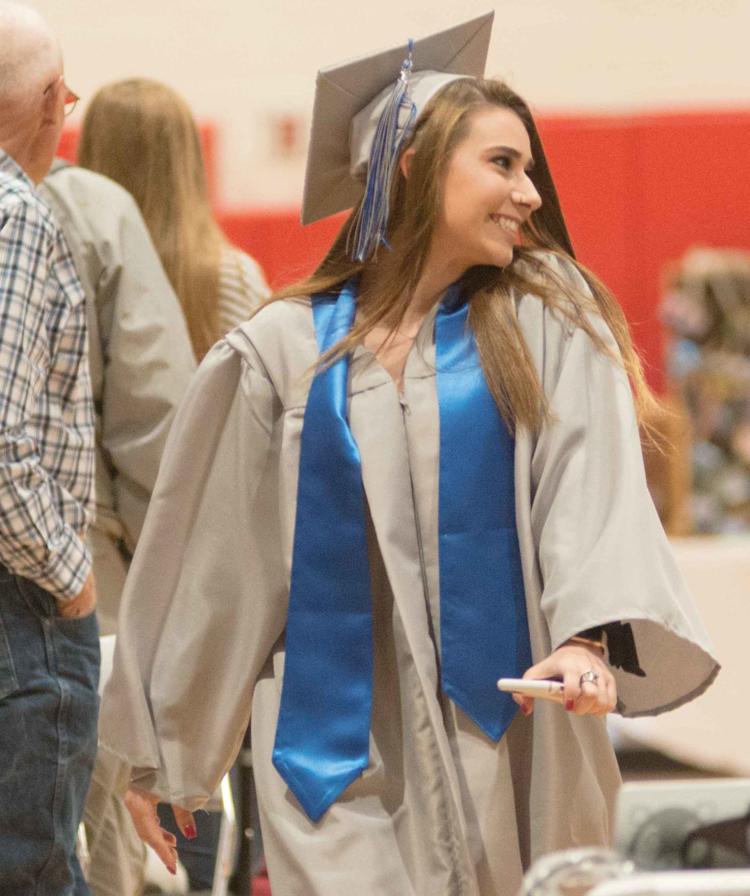 The directions they will head are as varied as the faces which took to the stage to collect their diplomas, were awarded a multitude of additional scholarships and reflected on their journey with a heartfelt video presentation highlighting much of the long road toward graduation.
"We weren't always the easiest class to deal with," valedictorian Ayanah Winsor said. "And we complained about pretty much every assignment we were ever given."
But whatever the complaint and whatever the obstacle, the class of 2019 managed to do what they did with a lot of flair, plenty of fun and a lot of love.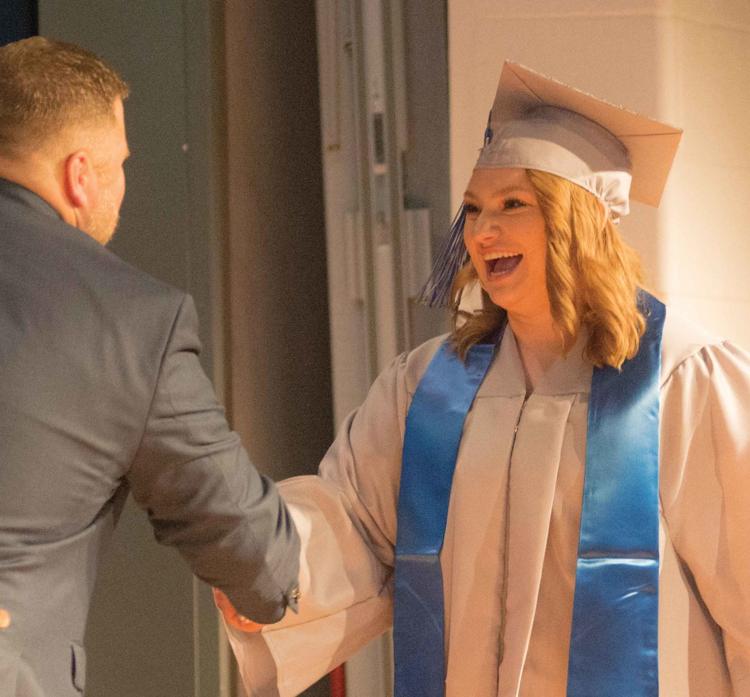 "This was a special class for me because it was my first class," guest speaker and second grade KHS teacher Melissa White said. "I am so glad I got to see these kids grow and become this special group they are today."
What they have become is a group that is headed out to continue their athletic careers, artistic endeavors and scientific and mechanical specialties. For 16 students who grew up so close together, the wide variety of academic interests and personality traits will not only undoubtedly benefit numerous colleges and universities, but also hopefully influence the next generation of KHS graduates and beyond.