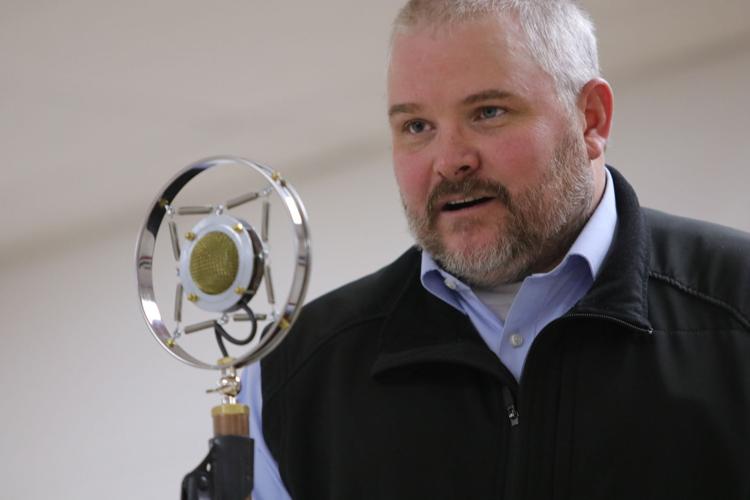 Officers, deputies, emergency service technicians, search and rescue volunteers and their families filled the Johnson County Fairgrounds community building as the Big Horn Baptist Church and the Family Crisis Center honored their heroic efforts.
It was all part of the 13th annual First Responders Dinner held Sunday.
"It couldn't happen without the community's help," the Rev. Don Paulson said. "We really appreciate the first responders. It's nothing more, nothing less than that. We appreciate them."   
This year, Johnson County Sheriff's Department Investigator Paul Kozisek was presented with the officer of the year award. Kozisek has worked in the sheriff's office for 19 years and is a member of the Child Protection Team, a team that investigates child abuse cases.
"Thank you guys," Kosizek said in his acceptance speech. "Kari (Packard) and I work diligently for a long time on kid cases. She's just as deserving of this award as I am, I know that. (We've) spent countless hours and time spent away from families to deal with cases."
Kozisek said it has been a blessing to work with the sheriff's office and his teammates.
"It's been a fun ride, so I'll continue to do it and keep driving on," Kozisek said.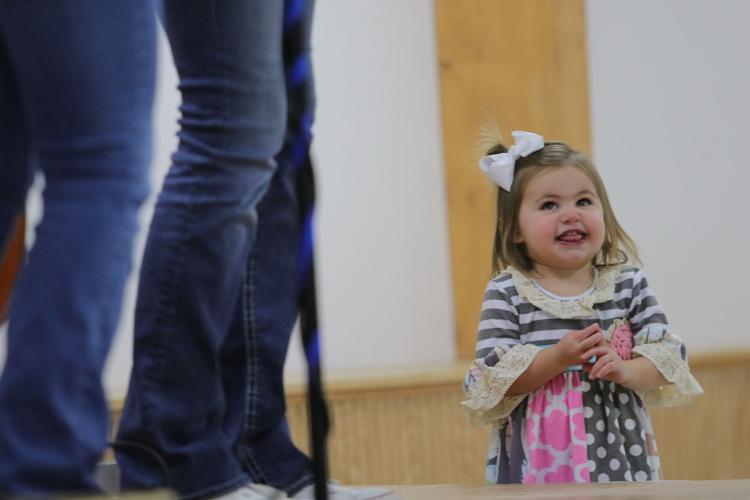 Buffalo EMS director Dave Harness said he had a tough decision to make when choosing a member of his team to honor this year – so he decided to let his team choose. After a vote, Harness had a tie vote and decided to honor two people – Josh Keegan and Lauren Collins.
Keegan has worked with Buffalo EMS for approximately seven years. He met Harness while shoeing horses and decided to take an emergency first aid class, which changed his direction in life. Keegan will earn his nursing degree this May from Sheridan College. Keegan was honored for his dedication and lifesaving skills, saving multiple lives within the last year.
"He's a natural teacher," Harness said. "He's taken a lot of pressure off of us teaching classes."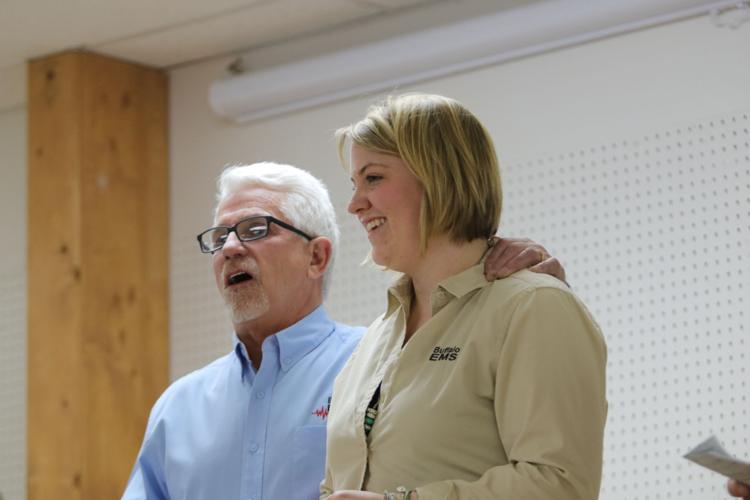 Collins has worked for Buffalo EMS for 16 years. She became an EMT as a senior in high school and started responding to calls when she turned 18. Collins earned a master's degree in genetics from the University of Nebraska and will receive her nursing degree this May from Sheridan College.