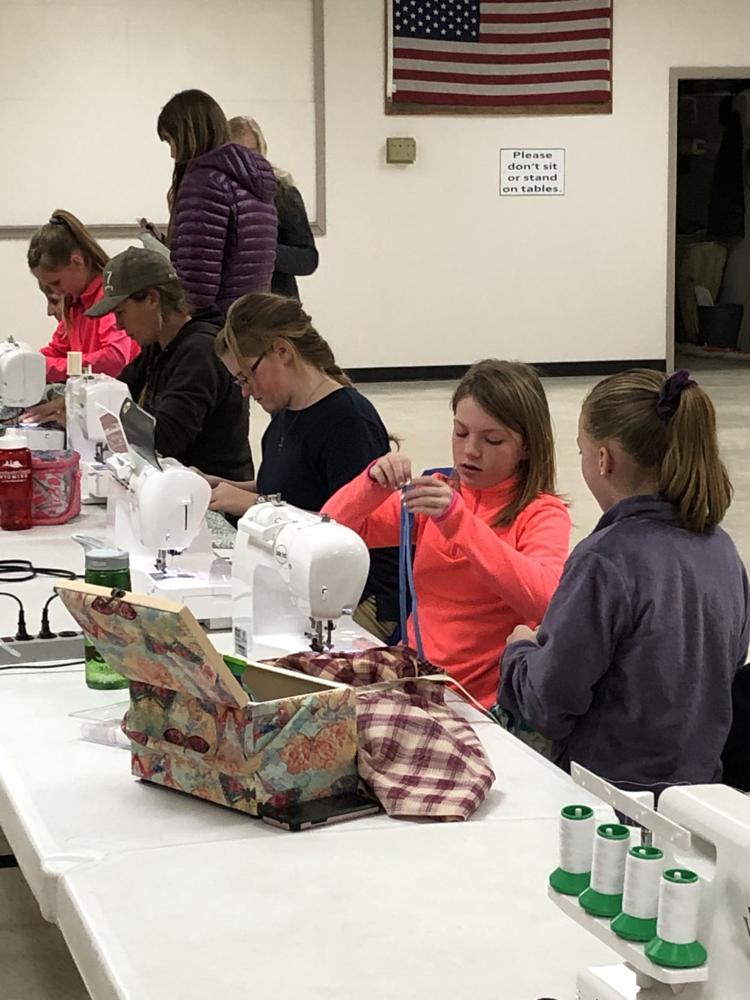 A group of Buffalo 4-H girls, known as the Fabric and Fashion participants, have gathered to sew dresses that will travel halfway around the world, bringing hope and smiles.
Addison Baker, 12, and Lily Ruby, 11, are not new to sewing. Addison has been sewing for four years in 4-H, and Lily started sewing in the first grade.
They have done fun projects in the past with their sewing group, but this year's project had some life lessons attached to it.
The project was Little Dresses for Africa, which was founded in 2008 by Rachel O'Neill and is a nonprofit organization based in Rockwood, Michigan. By sewing dresses from simple patterns or pillowcases, the organization, according to its website, looks to "provide relief to vulnerable children throughout the continent of Africa and beyond."  
This year, the Fabric and Fashion 4-H'ers made 12 pillowcase dresses to send to Africa.
"I found a cute flowery fabric that I liked," Lily said.
Addison went with red, black and white plaid.
Adri Ruby organizes the Fabric and Fashion team. She gave her 4-H-ers the pattern to follow and the girls formed teams of three and four.
"These dresses are sized ages 2 to 12," Adri said. "We made some toddler-sized dresses and some dresses that these girls could wear."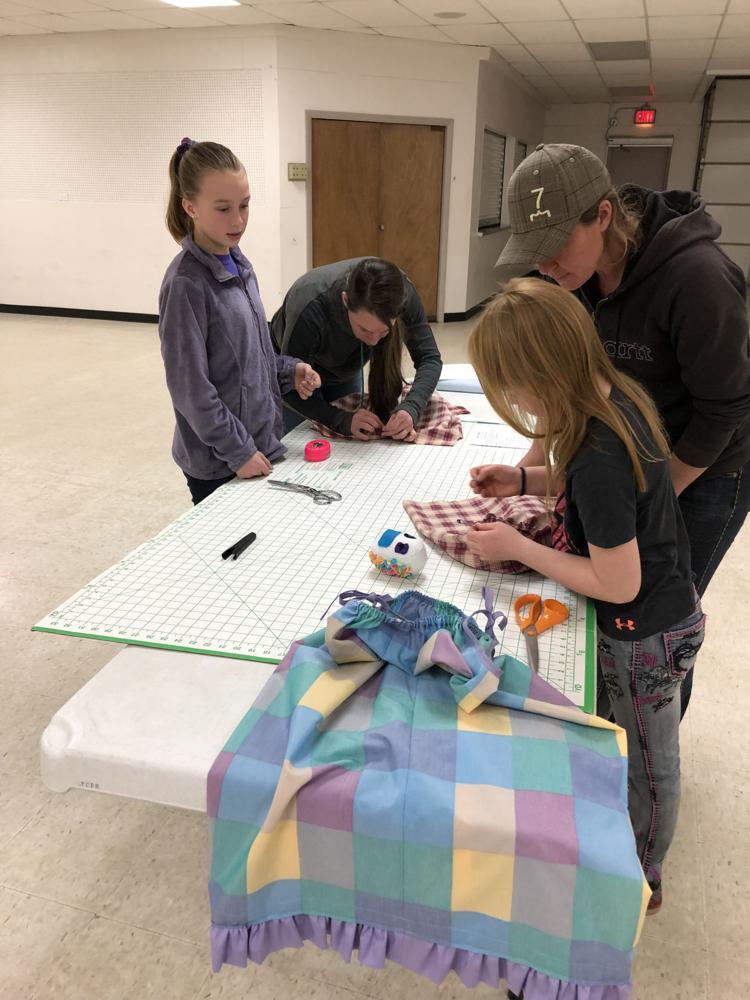 Lily made a dress that would fit a toddler, while her cousin Addison created a larger dress for a preteen girl.
"It's really basically a pillowcase with arm holes in it," Lily said.
But the girls knew that they worked on something special. To finish the dresses, the girls had to call on many of their sewing skills and overcome some challenges along the way.
"My machine got kind of messed up while we were sewing," Lily said. "So we had to fix that."
The girls cut, surged, used bias tape (something new to both of them) and, of course, sewed the seams and casings.  
The team's efforts taught them new lessons in sewing but also a deeper lesson about giving.
"I was imagining what the little girl's face would look like," Addison said. "If she would be excited and happy. When you think about it, four hours may seem like a lot to sew a (pillowcase) dress, but if you really concentrate, then you can get what you need done and someone will feel happy and thankful."
Lily smiled and agreed.
"The 4-H pledge the kids say at every club meeting helps them look outside themselves and see themselves as part of something bigger," Adri said.
The dresses made by Fabric and Fashion will be added to others from across the United States and shipped to Africa to put smiles on little girls' faces.