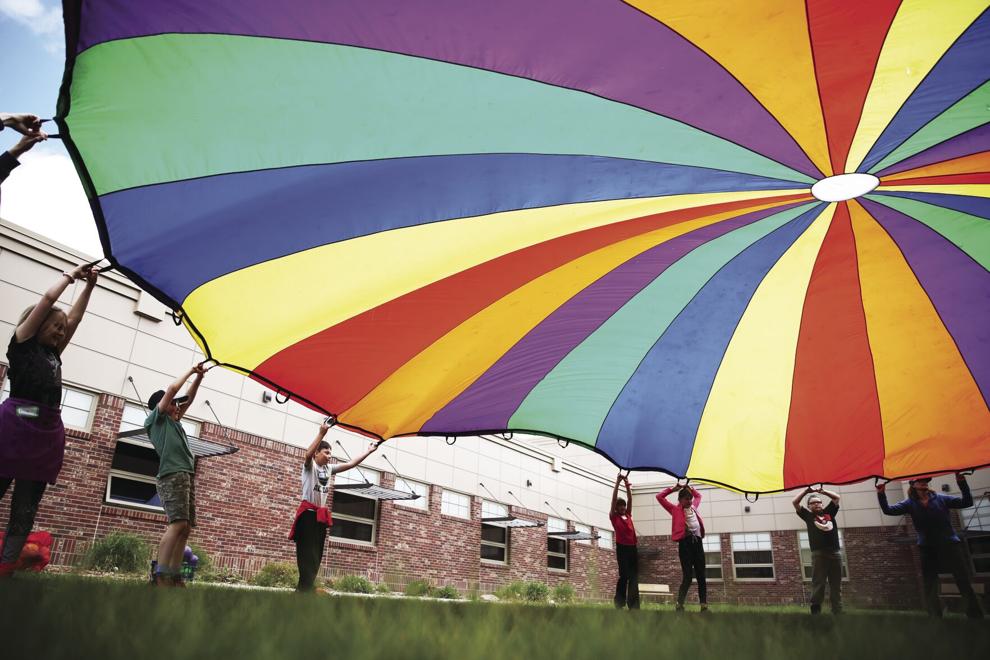 When the final school bell rang on Friday afternoon, educators around Johnson County breathed a collective sigh of relief, having successfully made it through the 2020-21 school year in person. 
Cloud Peak Elementary School Principal Craig Anderson and Meadowlark Elementary School Principal Laurie Graves were two of those relieved educators, and they heaped praise on the community for coming together over the past nine months to make the school year happen. 
"I think credit goes to the staff and the students and the parents for following the protocols and, like I said earlier, as uncomfortable as it was — or maybe even politically people didn't believe in it — we knew that we needed to do that," Anderson said. 
Graves said the Meadowlark students and teachers met in a year-end assembly on Friday in part to thank their "hidden supports" — like janitors, bus drivers and lunch ladies, among others, who helped keep them in school buildings. 
"I'm almost speechless," she said. "To get to the end and we're all together and looking at our data, in spite of all those potential roadblocks, we still just really, I felt, came out looking quite strong."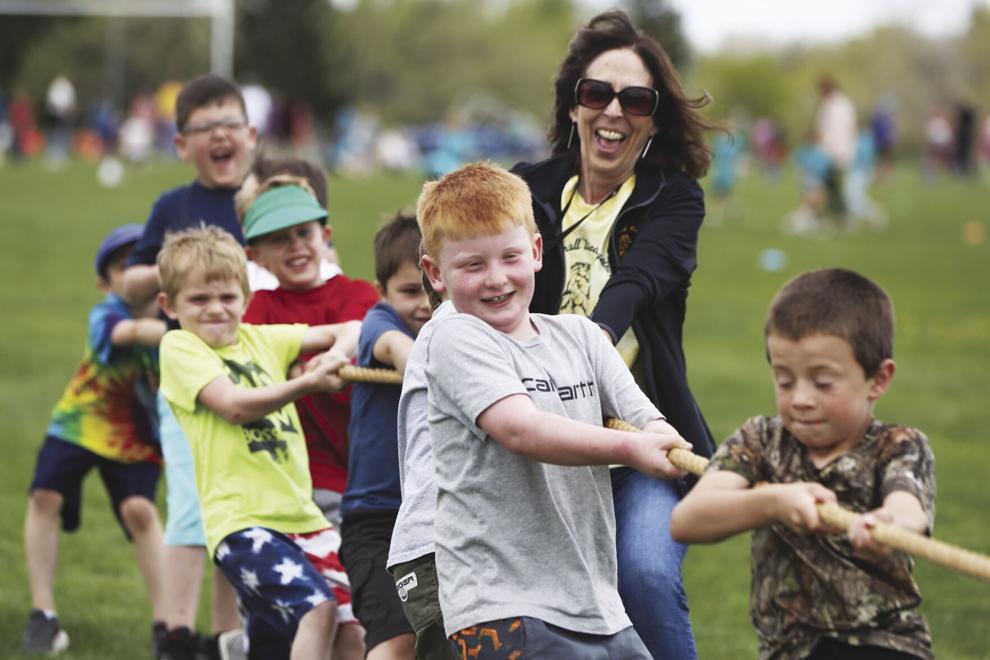 Uncertainty
Even though schools returned in person in August and remained that way throughout the year, Anderson said the uncertainty that plagued the end of the previous school year and the summer persisted this year.
"The toughest part of it was just the unknown," Anderson said. "We had a Smart Start Plan that said we'll do these things, but we really didn't have any idea how things would go and just that uncertainty of at any point we could be shut down completely and be back right to where we were last spring."
Graves said the uncertainty was difficult, but projecting confidence to the students that buildings would remain open was even harder.
"The stress was epic," she said. "But it was epic in regards to worrying about whether we'd be open the next day or next week. The greater stress was trying to hide that from the kids and trying to act as normal as possible." 
In September, students in the district were quarantined for the first time, and throughout the fall and winter, students and staff members were out of school buildings nearly every week due to either exposure to the coronavirus or a diagnosis of COVID-19. 
Just before Thanksgiving, the district had 145 students and staff members in quarantine or in isolation, the highest number of the school year. 
"We are speculating that happened due to Halloween celebrations and the delayed effect that occurred at that time," Superintendent Jim Wagner wrote in a Dec. 14 board report. 
While Cloud Peak and Meadowlark didn't have any close calls throughout the year, Clear Creek Middle School came close to having 30 to 40 students out of the building in that pre-Thanksgiving time frame. 
According to previous Bulletin reporting, after two positive cases were identified in the building, smart choices by parents and adherence to guidelines led to just 14 to 16 students out of the building for quarantine or isolation, instead of a larger number. 
"It's been through our vigilance through wearing masks that have made our tracking go much smoother," Clear Creek Middle School Principal Brandon Farris said at the time. "It's (COVID-19) affected our student body a lot less than it would have had we not been taking our PPE safety devices seriously." 
While large-scale quarantines were avoided in the fall, uncertainty arose in early April when the school board voted to remove the requirement for masks in school buildings after receiving a mask exception from Dr. Mark Schueler and the state's health officer, Dr. Alexia Harrist. 
The vote occurred while students were on spring break, with trustees and administrators saying they felt confident in the decision but weren't sure what to expect when students and staff returned from out-of-state travel, according to previous Bulletin reporting. 
Superintendent Wagner even wrote in his April 14 school board report that the second week back from break would "be the first indication if we will see an uptick in cases or spread. Keep your fingers crossed it stays down." 
At that time, the district had three students or staff in quarantine and one student or staff member in isolation after testing positive. Since then, however, the district has finished out the year with no reported students or staff in quarantine or isolation.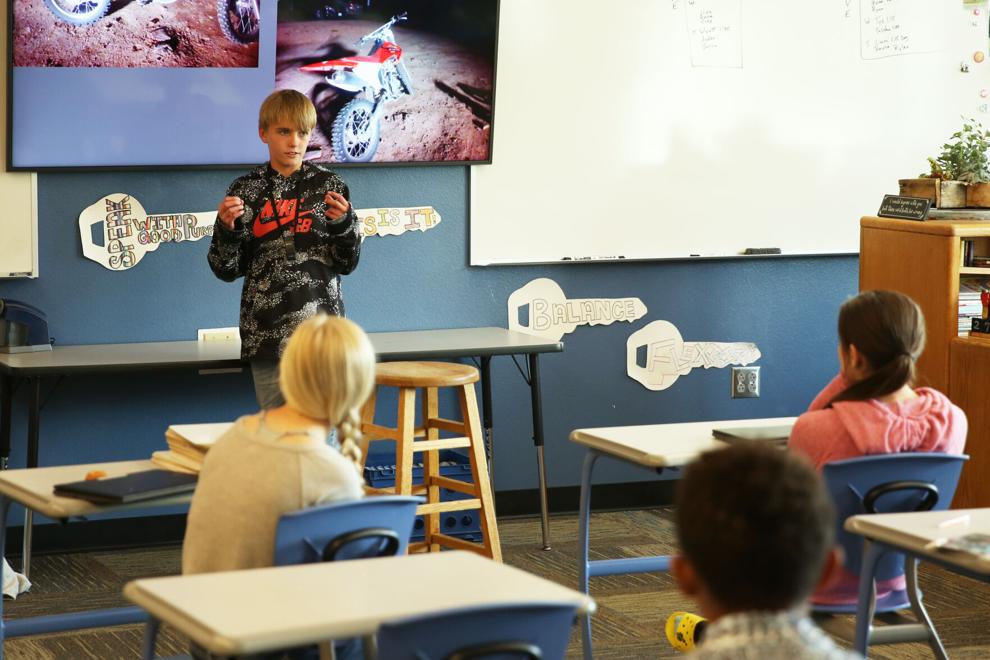 At-home learning

 
Anderson and Graves said a large part of the reason county schools were successful when students were forced to isolate or quarantine is thanks to the technology department. When schools closed last spring, the technology department provided every student in the district a Google Chromebook and got iPads and SWIVLs — or motion-following cameras — to teachers, which allowed them to broadcast their in school lessons to those at home. 
At Meadowlark, Graves said, some of their classrooms even had fixed cameras in the ceilings that teachers were able to use and students used the Chromebooks for small-group readings, by video chatting with a student who was out on quarantine. 
For kindergartners at Meadowlark and other students who were isolated or quarantined that didn't do as well on virtual learning or are too young for the technology, teachers put together learning packets to send home so they could keep up with in-class learning, too. 
The technology throughout the district allowed students who were quarantined or isolated this school year to learn without missing a beat. 
"We had some kids that were learning virtually, and they were having lunch with their friends," Anderson said. "They'd take that SWIVL or iPad and they'd go to a table and eat lunch with their friend that was home quarantined, so really the socialization piece of it — and what an important part of the school day that is — became really apparent in those situations."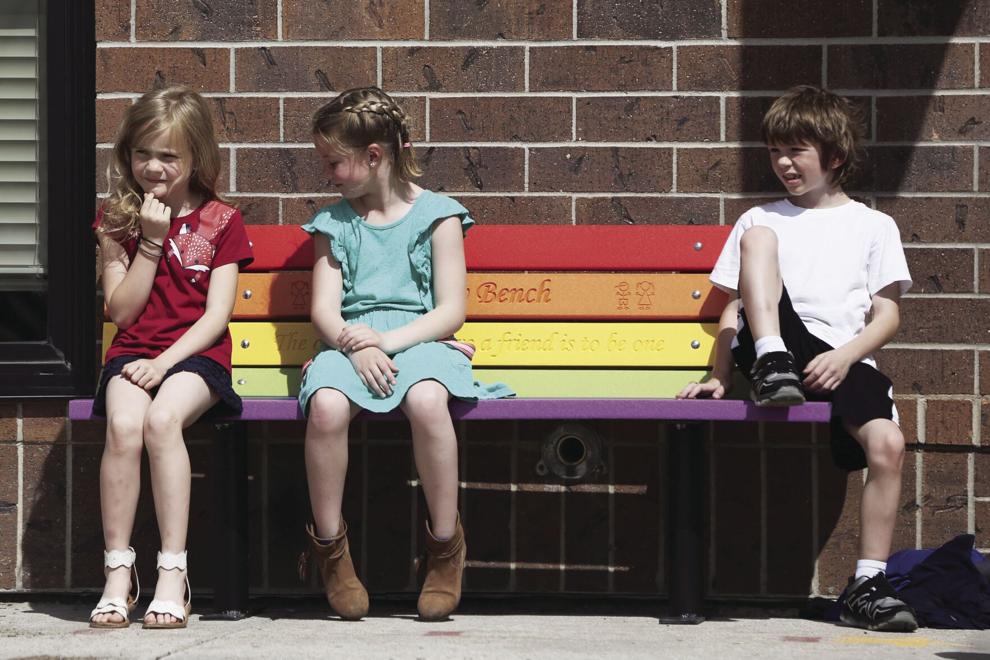 Graves said that she and the district's other principals are looking forward to next year, hoping that everything will be even more back to normal.