Fair week on Wednesday afternoon, the grounds were quiet.
The adults all said, "It's hot."
It was.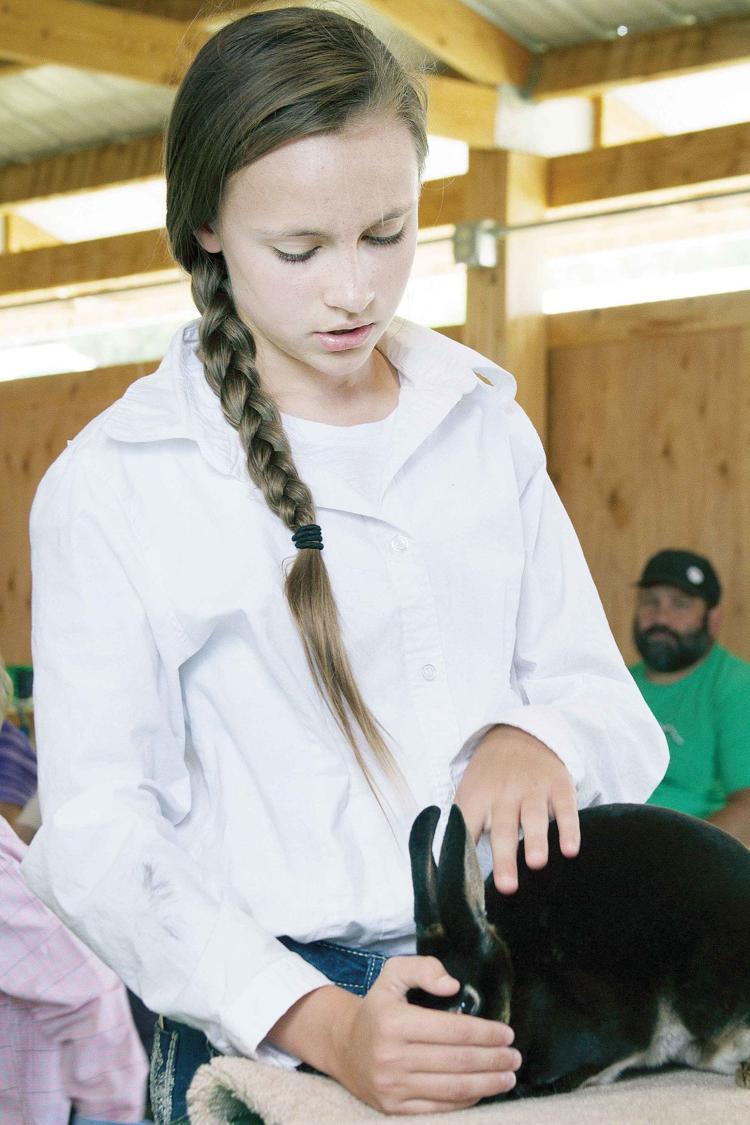 The 4-H competitors all said they were not nervous, whether that was in reference to the demands of spouting off encyclopedic volumes of animal knowledge in front of scorecard-wielding judges, or for young Case Baker, leading a steer eight or nine times his size around a ring.
"He was smaller last year," said his mom. She clarified: Case was smaller. His animal was not.
In the rabbit and chicken barn, a showmanship competition was on. Roosters crowed and contestants extended the various appendages of their furry charges in order to demonstrate their knowledge of the animal's anatomy. Some rabbits lay still for the examination, while others contorted as if electrified in elaborate bouts of wriggling, attempting to escape from the watchful eye of the judge.
They were unsuccessful.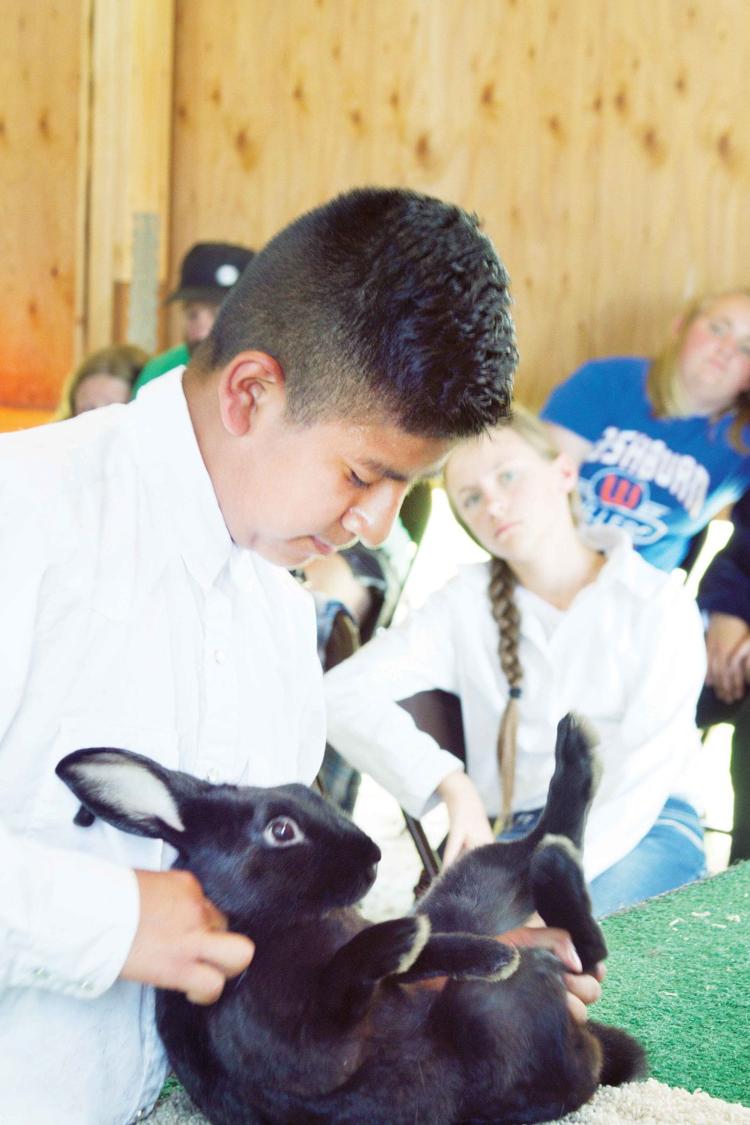 Avery DeVore, 16, came into the senior division as the woman to beat. She's spent half her life showing rabbits, and is a five-time defending champion in rabbit showmanship at the Johnson County Fair. She also, she said, took home top honors at the Sheridan County Fair for three years before that.
"I enjoy presenting in public," DeVore said. "I enjoy talking about (my rabbits) because I love them."
DeVore went on that day to be declared Johnson County's senior division grand champion for 2019 – and that was without unleashing her secret weapon. Her purple-ribbon-winning, pink-nosed entrant Bramble, she revealed, is actually her second-tier rabbit.
"My best is Magic," she said. "I'm saving him for state."