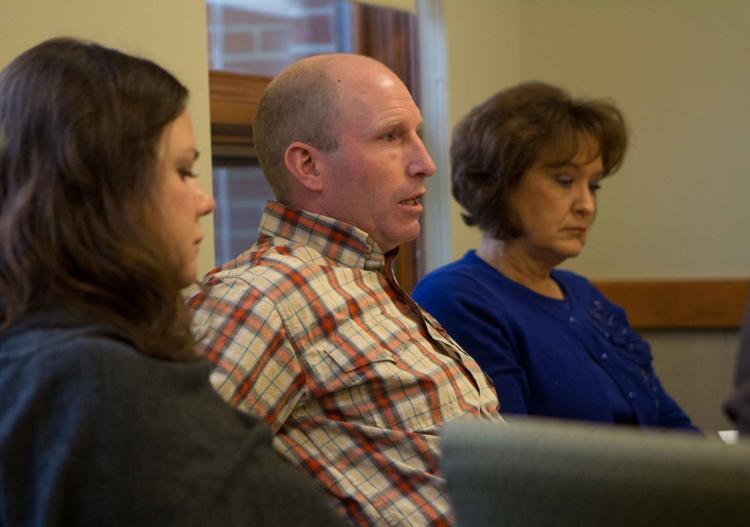 While talking with friends and neighbors on Main Street and attending legislative sessions in Cheyenne, Mayor Shane Schrader said it has become painfully clear to him that Buffalo is a city divided.
"It's heartbreaking to see the division that has formed between the hospital and the community," Schrader said. "I am not a physician or a nurse and I do not have all the answers, but my big concern is the division that has been forming. How do we move forward?"
Members of the Johnson County Healthcare Center board and medical staff met with members of the Buffalo City Council and Johnson County Commission on Monday to take the first step in bridging the divide between the city and county officials, who have spent months lobbying legislators for a skilled nursing facility for veterans in Buffalo, and the healthcare center board and staff, who have spent months lobbying against it.
The result of the meeting was a draft memorandum of understanding between the city, county and healthcare center. The MOU states that, in the event that the skilled nursing facility negatively impacts the healthcare center's ability to recruit and retain certified nursing assistants and other necessary staff, the commissioners and city council will support efforts to add an initiative to the ballot that would increase the healthcare center's mill levy. This would allow the center to offer wages that are comparable to those offered at the skilled nursing facility, which would aid in employee attraction, according to interim CEO John Osse. The healthcare center currently receives 3 mills, which provided roughly $1.24 million in fiscal 2019.
In return, the healthcare center will stop lobbying against locating the skilled nursing facility in Buffalo, Osse said.
During their Feb. 4 meetings, both the county commission and the city council voted unanimously to sign the MOU. Taking advice from Deputy County Attorney Barry Crago, the commissioners added a line to the MOU to specifiy that it does not encumber future boards.
Commissioner Bill Novotny said he was encouraged by the efforts to work together.
"I believe that there can be a solid working relationship with the hospital, and this is a great place to start," Novotny said.
A VA skilled nursing facility would provide long-term care to veterans, their spouses and Gold Star families. The sites are built through a VA grant program, which pays for 65 percent of the cost of construction.
Earlier this year, Buffalo – along with Casper and Sheridan – was selected by MOA Architecture as a potential home for the facility. If located in Buffalo, the facility will be built on the campus of the 117-bed Veterans' Home of Wyoming.
County and city officials, including Novotny and former Mayor Mike Johnson, have lobbied to locate the facility in Buffalo and have said the facility would not only help boost the local economy but also allow for continuity of care for veterans currently living at the Veterans' Home of Wyoming.
"The crux of our argument has always been twofold," Novotny said. "This is about economic development, but it is also about continuity of care for those currently living in the facility."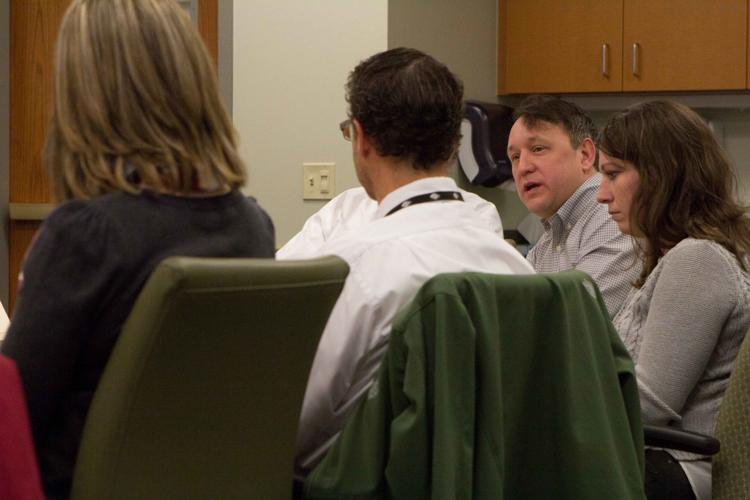 Meanwhile, staff and board members at the healthcare center have lobbied against the project out of concern that the new facility could take some of their already scarce CNA staff. This could, in turn, lead to a potential shutdown of the Amie Holt Care Center.
According to Dr. Blaine Ruby, there have been multiple misconceptions about the healthcare center's position in recent months.
"We hear all the grumblings around town," Ruby said. "This is not about us being against economic development or lacking interest in serving veterans. We are not necessarily scared of competition with a new facility. We are afraid of not having enough CNAs to adequately staff either facility. I want Amie Holt Care Center to still be here when I am a crotchety old man. And we feel like that might not happen if this facility comes to Buffalo."
The healthcare center has historically had difficulty filling its CNA training classes despite the fact that students are paid to take the class and are guaranteed a job at the healthcare center, Ruby said. Even those who do complete the class usually don't last more than a year or so, according to Brenda Gorm, director of nursing at the Amie Holt Care Center.
"This job will break you down physically and emotionally," Gorm said. "I have watched so many people walk in excited to do this job, but it quickly wears them down."
A new facility could make filling these positions even more difficult, Ruby said. The skilled nursing facility will be reimbursed by Medicaid at a higher rate than Amie Holt, which could lead to an exodus of staff from the facility, according to Ruby.
The skilled nursing facility will need at least 10 staff members including a director of nursing, an MDS coordinator who assesses the quality of care given to residents, a night-shift nurse, a dietary aide and six CNAs, according to Bruce Allison, superintendent of the Veterans' Home of Wyoming.
While the healthcare center still might not see eye to eye with elected officials, the meeting and the memorandum of understanding is a good first step, Ruby said.
 "We should have had this meeting six months ago – long before the he said/she said started downtown," Ruby said. "We've worked hard to build relationships in this community, and we want to do what we can to repair them."
The skilled nursing facility bill – HB0082 – was to be discussed by the Senate's Transportation, Highways and Military Affairs committee on Feb. 6.