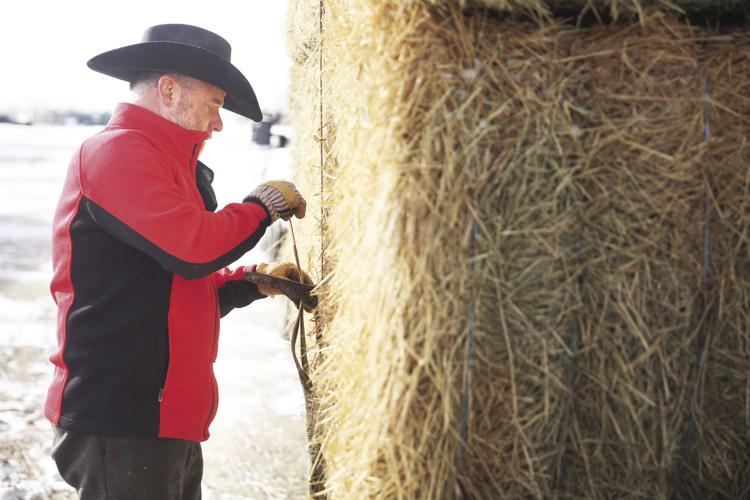 For Jason Watts, the agriculture community in Johnson County embodies the phrase "neighbors helping neighbors." 
As the owner of the local hay brokerage HayWerks, during an extended drought that has cut the crop for some in the county to one-third of the normal yield, he sees that neighborly spirit firsthand on his deliveries. 
Watts said he's been working with everyone from big ranches to 4-H members such as Timber Buhr, who recently needed hay for her three heifers. The Buhrs don't have a tractor to move the hay, however, so neighbor John Auzqui brought his over to help unload it into their pens. 
"We're all neighbors out here," Auzqui said.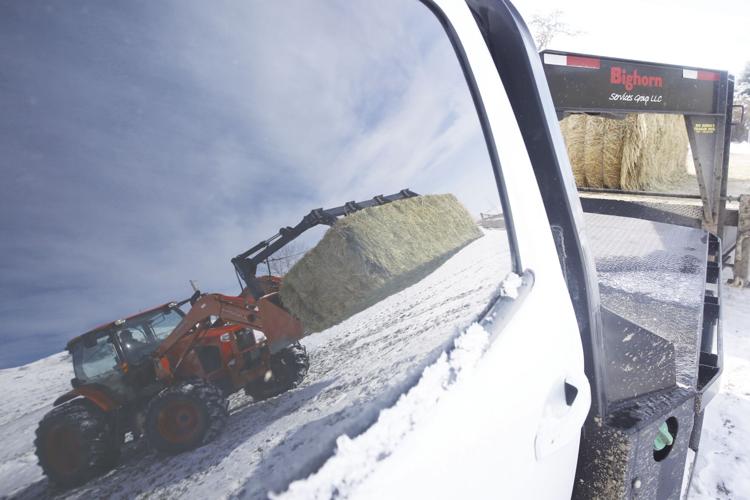 And now Watts has taken on that neighbor-helping-neighbors role, delivering about 160 loads of hay to Johnson and Sheridan counties from central Montana so far — at least 320 miles away — with 40 more loads planned.
This represents a significant increase from the 50 to 60 loads he said he brings to the area in a typical year. 
Watts said the central Montana region "had a phenomenal growing season" that has allowed him to bring in a wide variety of hay — from grass to alfalfa to grass mix to barley. 
"Everything they have we don't have this year," he said.
Hayfields across Johnson County have produced lower tonnage per acre this year thanks to an unusually warm and dry spring that turned into a significant drought over the summer months, with the majority of the county remaining in either a severe or extreme drought, according to the Oct. 20 U.S. Drought Monitor map.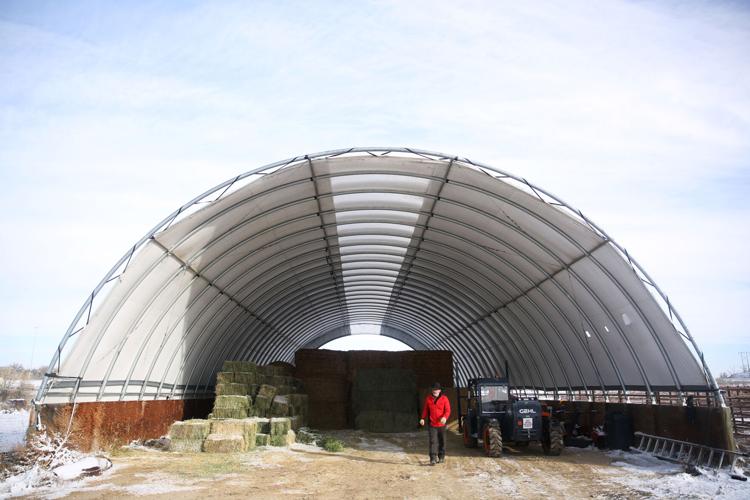 Watts said that, in July, the first cutting was down 30% to 40% in Johnson County, which was in line with U.S. Department of Agriculture crop progress reports at that time.
Rancher Travis Rule said that irrigation was critical to producing the hay they did get. 
"If we hadn't irrigated, we wouldn't have had any hay," he said. 
The drought reduced the quantity of both the first and second cuttings, and the third cut was so low they ended up letting cattle graze it, Rule said.
These issues were then exacerbated because growers didn't have a good idea of what the final crop yield would look like until later in the summer, Watts said, and when they realized the drought was going to cause a significant shortage, many went into panic buying mode. 
Despite the distance of the hay and the drought, however, Watts said he's been lucky to be able to keep prices down for those who need to buy from him. 
"We delivered almost 1,000 tons, equivalent to 50 semi loads, right at what prices generally are in this valley," he said. "We kept the prices as fair as we could."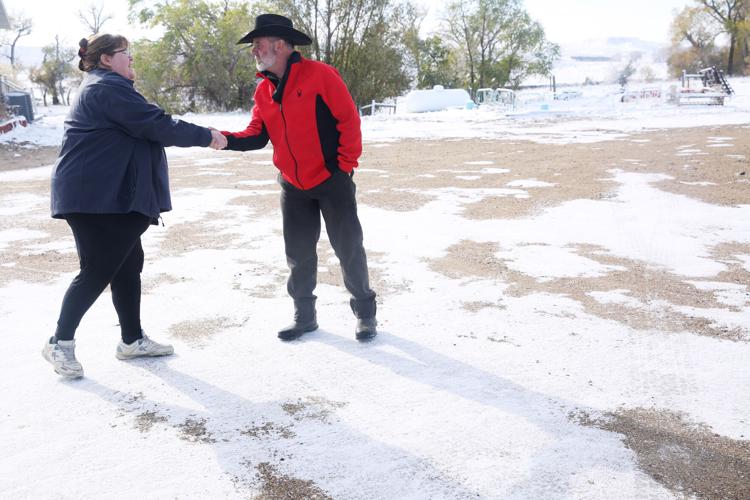 Although glad he could help fill a shortage in Johnson County, Watts said he recognized that his services being needed this year means a larger financial burden for many in the county. 
Some ranchers he's delivered to wouldn't normally start feeding until January, but they have told him they'll have to start as early as Thanksgiving this year. Rule said he's also heard of ranchers having to feed early — anywhere from a month to six weeks — especially given the recent spell of cold weather. 
"You can just run the numbers to see how quickly the costs are going to start accruing," Watts said. 
In addition, he said, a "wide variety of new customers" that he doesn't generally do business with have sought out his services. 
"Whether they're great big ranchers or somebody that just has two animals, we've kind of swept in and been able to help them out top to bottom," he said.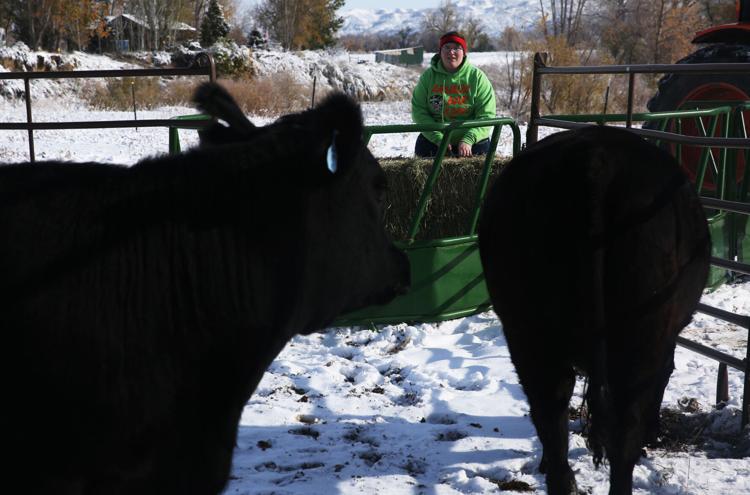 While Watts and other hay brokers have been able to help fill the county's shortage this year, Rule said he's fearful there could be another rough year in 2021 because he usually expects droughts to run in a two-year cycle. 
"For things to get back to normal, I think it's going to take one to two years for these pastures to really regenerate," he said.