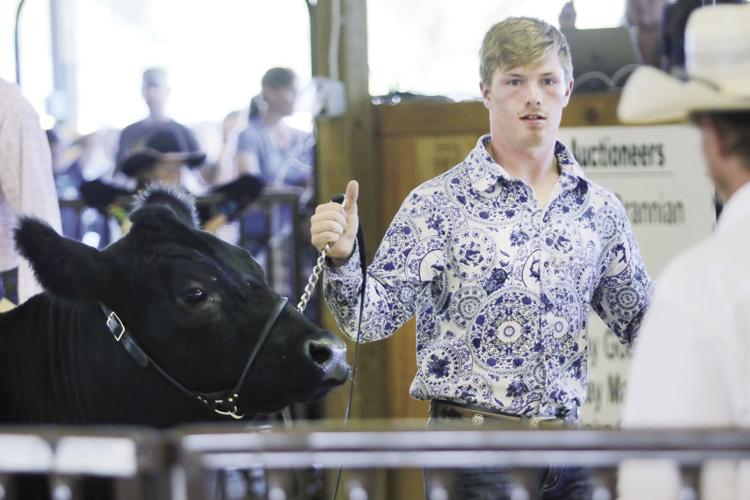 A show arena full of buyers made Saturday night's Junior Livestock Sale one for the record books, garnering $427,469 for local 4-H and FFA youth.
"Things went very, very well," said Kassie Camino, a member of the Junior Livestock Sale committee. "It always impresses me how a little community can come to town and support the kids."
The auction raised $345,700 and add-ons generated an additional $81,769 for the 162 animals sold that evening. The 2018 sale generated $407,918 from the sale of 175 animals.
"Prices were great – there was a lot of great community support," said Kirby Camino, also a livestock auction committee member. Camino added that average price for each species – save goats and chickens – was up over 2018 prices, with lamb prices up sharply.
Lamb sales were exceptionally strong, with 67 animals selling for an average price of $1,591 – up from an average of $1,237 in 2018.
Thirty-four beef sold at an average price of $3,547 – a slight increase over 2018's average price of $3,532 per animal.
The 51 swine in the sale sold at an average price of $2,622 – up from 2018's average price of $2,535 per animal.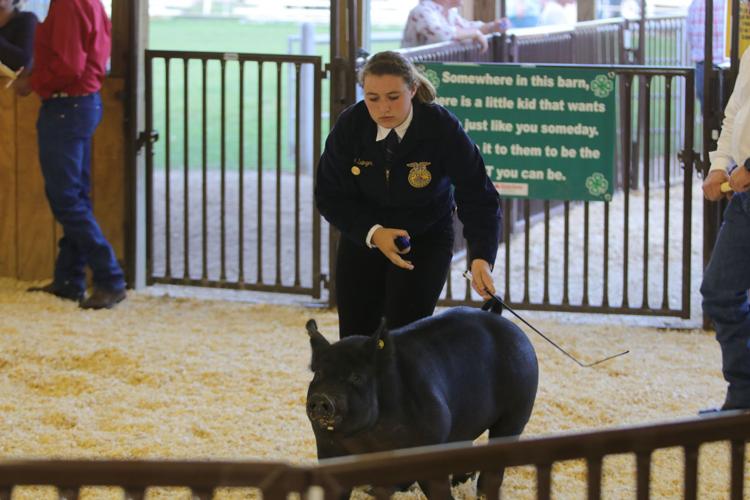 Goat prices dipped a bit from 2018 levels. The three goats sold fetched an average of $517 compared to the average price of $525 per animal in 2018.
Poultry also dipped slightly. Seven chickens sold at an average price of $525. In 2018, chickens averaged $643 per bird.
Kirby Camino said that this was the second year that the committee began the auction at 6 p.m. Previously the auction began at 7 p.m. He said moving the start time earlier in the evening meant that there were more buyers left in the stands at the end of the sale.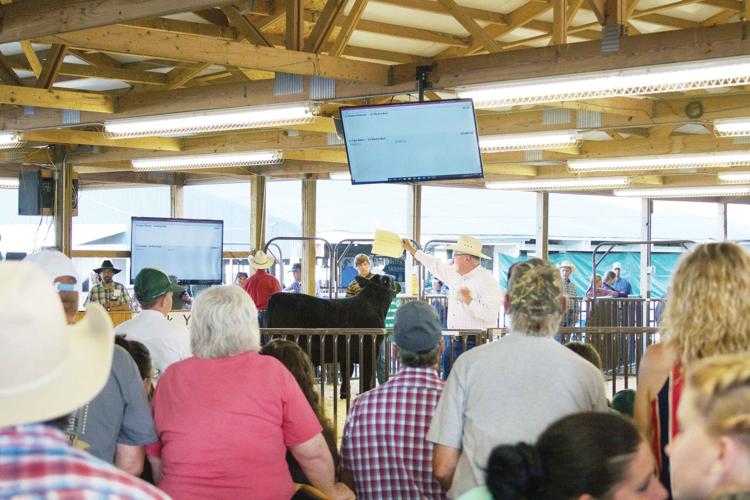 "It's a late night, and moving it up an hour made it a little less late," said Camino. "It dang sure makes a difference – we see more buyers in the stands at the end of the sale, and that helps the sellers.
"Things went very well. Prices were great – there was a lot of great community support."