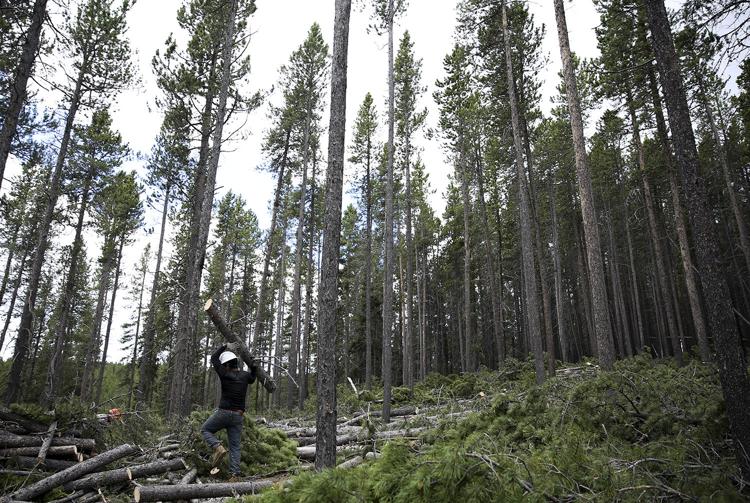 Sagebrush burns with a black, black smoke, said Virgie Watt, remembering.
Watt's land was part of the 2012 Cato fire, which burned through 28,000 acres in Johnson and Sheridan counties.
That same year, the Gilead Fire burned more than 8,000 acres of forest northwest of Buffalo. Now, when local experts talk about the hot, dry start to the summer of 2020, they all mention one thing: It feels a bit like 2012.
Fire season arrived early this year, when a June 14 lightning strike sparked the Reno Road fire in southern Johnson County. It ultimately burned more than 11,000 acres.
"The last couple years (fire season) didn't show up until the end of July or August," said Kelly Norris, Wyoming State District 5 Forester. "Right now across the state, we've had multiple fires get away and go into extended attack."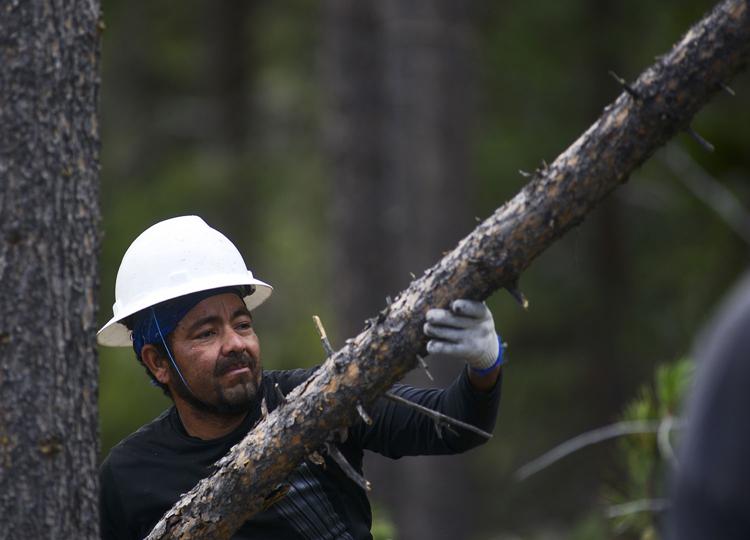 It took two weeks for the entire northeast corner of Wyoming to slip from "abnormally dry" to "moderate drought," according to the June 16 U.S. Drought Monitor report. The long-term outlook from the National Oceanic and Atmospheric Administration forecasts dry conditions and above-average temperatures through September.
May is typically the wettest month for Johnson County, accounting for about a quarter of the annual average rainfall. This year, May tracked more like the average July. 
It is hard to draw broad conclusions from historical precipitation statistics. The figures are mathematical averages, a narrow view of widely dispersed single-year observations. Outliers, however, are still apparent: To date, this is the driest year since 2008.
A 2016 analysis from the University of Wyoming shows a strong correlation between years with low precipitation and those with high fire activity. When one goes down, the other goes immediately, sharply up.
But the real trouble comes, the research found, when a dry year follows a string of wet years. That was the model for the Cato fire. One thing Watt remembers: 2011 was a fantastic year for grass. Leading into this year, she said, grass levels were more average.
The past week has been cooler, and a few local rainstorms over the weekend. Still, that's not enough to change the fire season's trajectory, according to Jennifer Walker, a fire ecologist at the Bureau of Land Management's Buffalo Field Office.
Fine grasses are known as "one hour" fuels, she explained. It takes just 60 minutes for them to dry out again. "Now, if the soil moisture improved, that would increase humidity at the fine fuels level," Walker said. "At this point, it would take quite a bit of rain to improve soil moisture and cause a fresh batch of green to grow."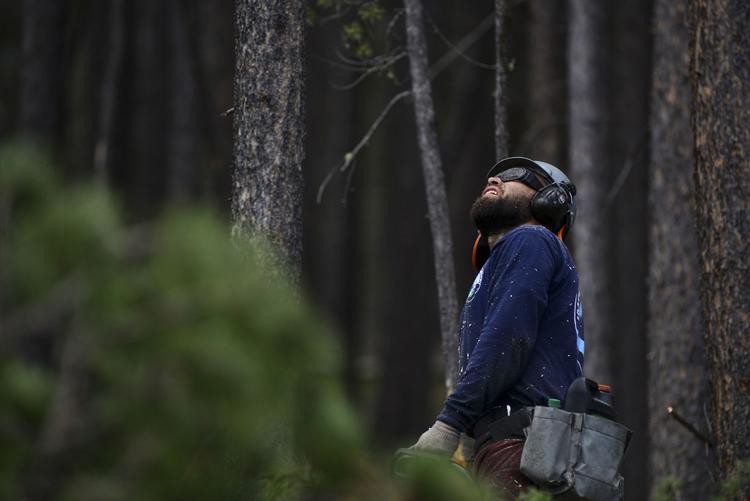 Higher ground
From far away, the chainsaws sound like a giant hive of bees.
A 20-person contract crew is thinning trees in the Bighorn Mountains. It will take them about two weeks to move through the 111-acre area east of Elgin Park, a part of the Buffalo Municipal Watershed project. 
They're aiming for 20 feet of spacing between the trees, to reduce fire risk and promote forest health.
That demands a lot of work. In areas of the section that the crew hasn't reached, you could stand still and touch two to three thin trunks without even fully extending your arms.
The crew is efficient: Each tree plops off its base. Releases a halo of pollen. Pauses, then topples to the ground. Crew members will tell you that they can pile the logs from a felled pine in about five minutes. 
Thinning helps mitigate fire, but only if you plan ahead. Timber brought down in this project could take a year to dry. Then the piles will be burned in winter, once snow covers the landscape.
Driving to the site, Curtis Rasmuson, district fire management officer for the U.S. Forest Service, points out nearby clear-cuts, their wood sold in timber sales. Those areas are chosen strategically to act as firebreaks and provide access for wildland firefighting crews.
Buffalo's 10-person firefighting crew is returning this week from Colorado's San Juan mountains. Crews often move to areas within the region where fire indices are the highest, but U.S. Forest Service District Ranger Traci Weaver says they will probably keep the crew closer for now.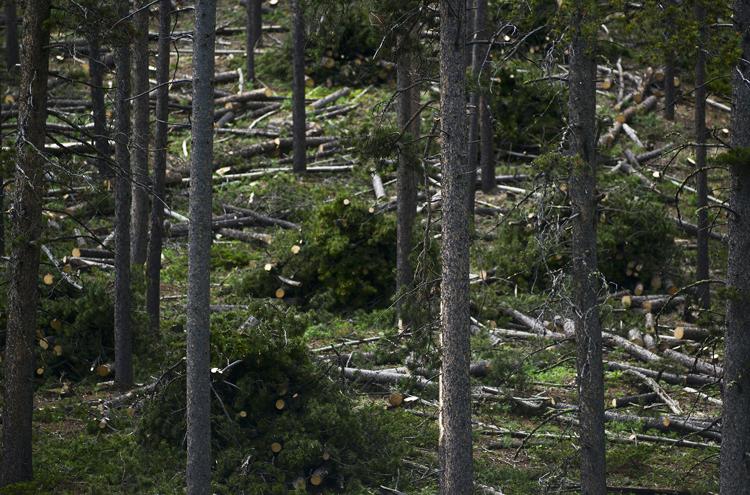 Mitigation
Three days after the Reno Road fire began, a coalition of crews from the state, the Bureau of Land Management, the U.S. Forest Service and at least four counties had fully contained the flames. Still, its sudden appearance was enough to spur the Johnson County commissioners to place state and privately owned lands under a partial fire ban.
The BLM followed quickly with similar restrictions for bureau-managed lands in the county.
Those measures can cut down on human-caused starts, but the top concern mentioned by Johnson County experts is the spark no one can control: lightning. 
"We tend to get these lightning belts, especially up on the border of Wyoming and Montana, and then also again, down here off the Bighorns," Norris said. "And when you get multiple starts, it's hard to contain them all."
"That's what scares me the most, because there isn't anything else you can do," Watt said. Eight years in, there is still no sagebrush on the areas of her property that burned.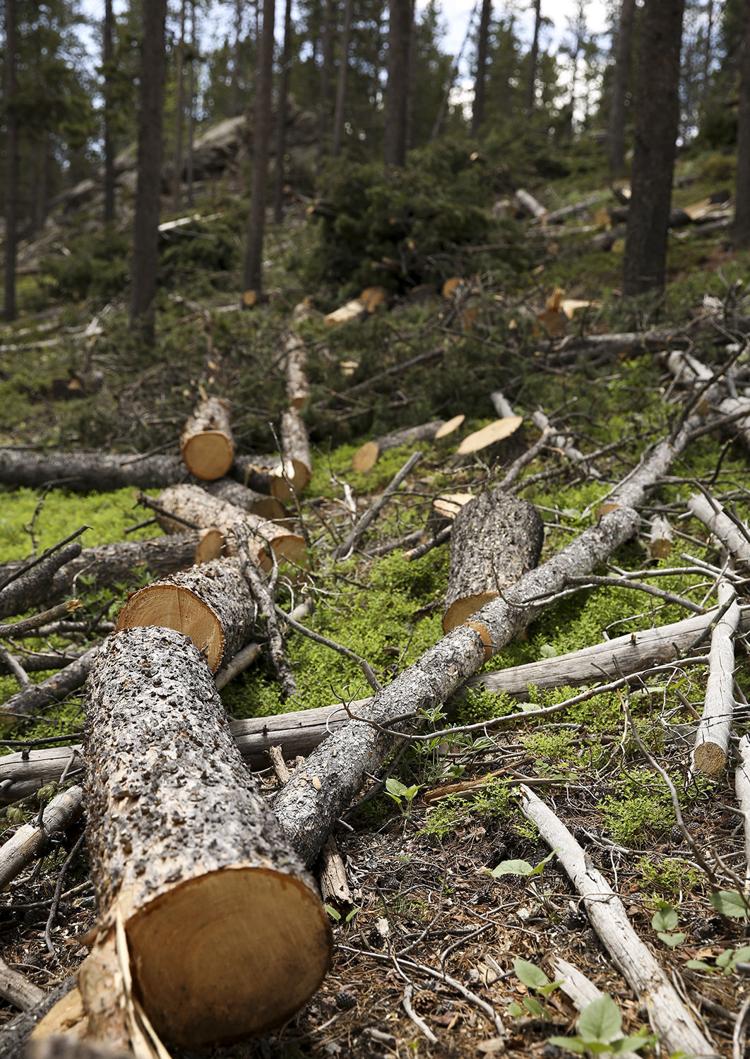 "I don't ever want to live through that again," she said. She recalled driving across her property after Cato. For a moment, she couldn't find her way home. Across the charred land, familiar landmarks had been obliterated, new rocks uncovered. It looked, she said, like a crater on the moon.
Where homes and outbuildings butt up against forest or prairie, landowners can clear nearby brush or trees, trim overhanging branches and remove flammable mulch or vegetation to reduce the risk of a structure fire. It's more challenging to protect thousands of acres of vulnerable grassland.
If there hasn't been a lot of grazing, Walker said, when that dry year comes, "all that cured material is sitting out there as fuel."
"A lot of folks, when they get worried, they'll maybe graze down certain pastures if it's looking like a bad fire season," she added. Strategic grazing creates fuel breaks, which can slow fast-moving flames. 
Once that's done? "You just hope for the best," Watt said.
Norris identified four factors that contribute to the scale and spread of a wildfire. Recent rainfall matters, but wind, levels of ground fuels and the amount of moisture in the air also contribute.
"(When) the Reno fire really took off, we had very high winds," she said. "It was what we call the twilight hours – from, like, two to four in the afternoon – when your relative humidity just really drops."
Higher elevations typically dry out later in the year. There aren't Forest Service fire restrictions in the Bighorns yet, but Weaver says fire indices from remote weather monitoring stations are "running close to, or at, historic highs right now."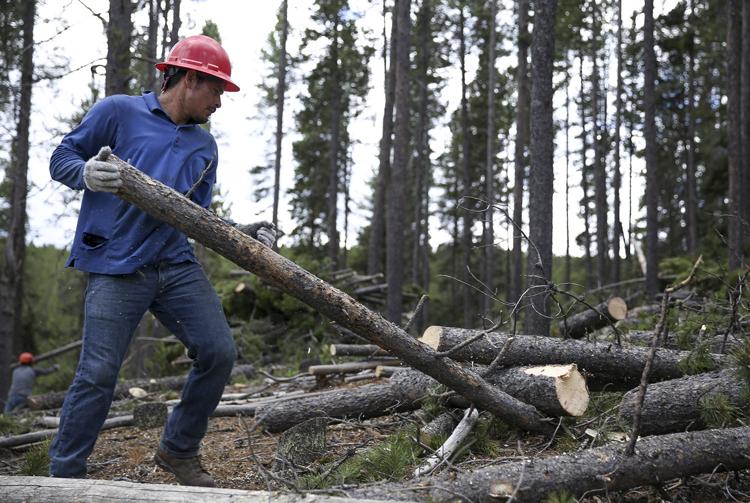 The indices are based on estimated levels of flammable, dead fuels in the area, Rasmuson said. Something as small as a change in relative humidity, or the cooler weather over the past week, can reduce the danger level for twigs or brush. Downed logs and larger limbs require more.
"In a drought year, even live fuel moistures can be low and that can contribute to how things burn," Walker said.
"On-and-off rain, cloud cover, higher humidity, all those things are going to slow that steady rise of the fire indices," Weaver said. "But in order to mitigate it, what we would need is a few days of that steady rain – and then to have that return periodically, not just once."
Editor's note: This story has been edited from the print version to correct the time of day when humidity drops. The humidity drops in the afternoon, not in the early morning hours as published. The Bulletin regrets the error.