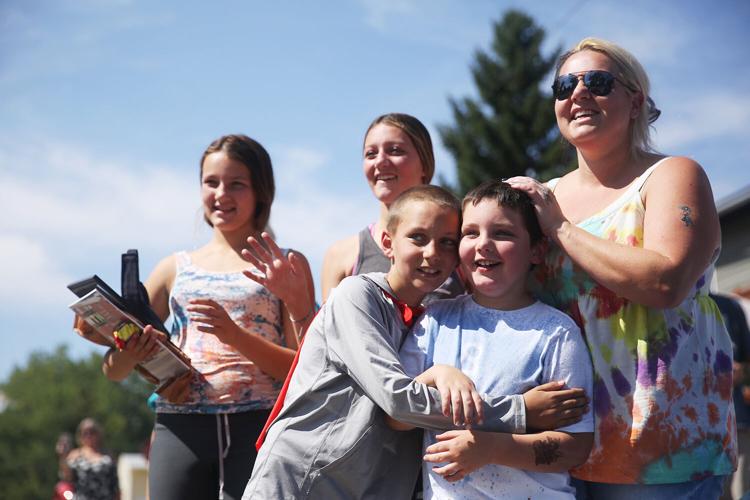 "Best Birthday Ever!!" Lane screamed as he ran back into the yard and shade to escape the 95-degree heat of Saturday afternoon. Moments before, Lane had gotten back from two VIP drives around Buffalo: the first in the back seat of a classic car and the second on the back of a motorcycle. The best part, Lane had no idea earlier that day that this is what his Saturday was going to include.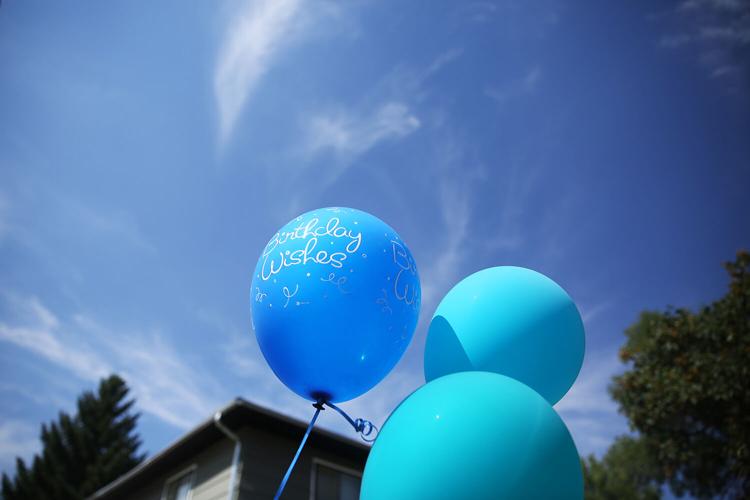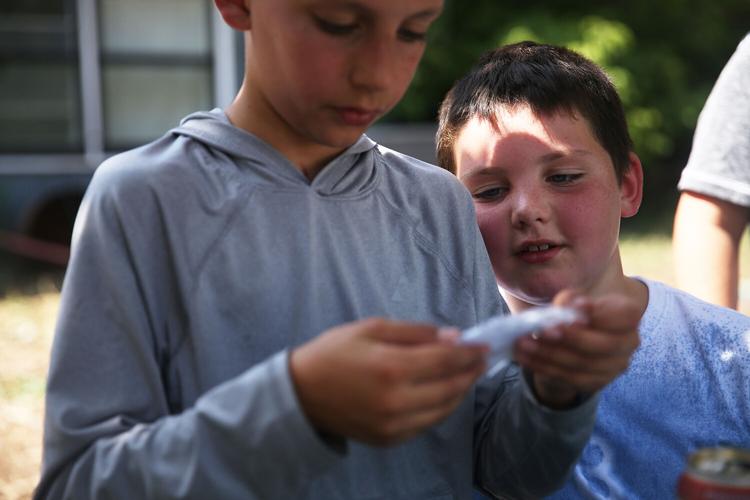 Lane O'Neil, 8, wanted a birthday party this year. And his mom was set on making sure that he had one to remember. After asking on Facebook for anyone with old cars to drive by and surprise her son, Tiffany O'Neil, Lane's mom, was happily surprised by the group of cars that showed up to parade by her son's birthday party. Tiffany wanted to make sure that this year's birthday was a special one for Lane. He and his siblings switched to homeschooling this year to avoid unnecessary risk of contact with COVID-19, so Tiffany wanted to make sure that this birthday was something fun and out of the normal.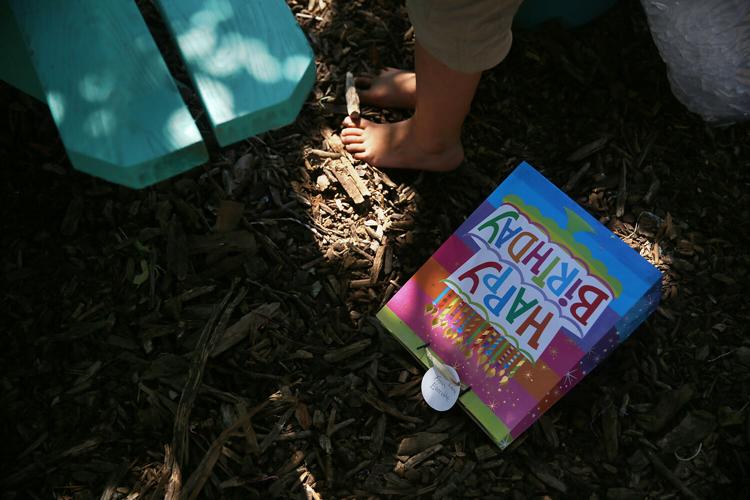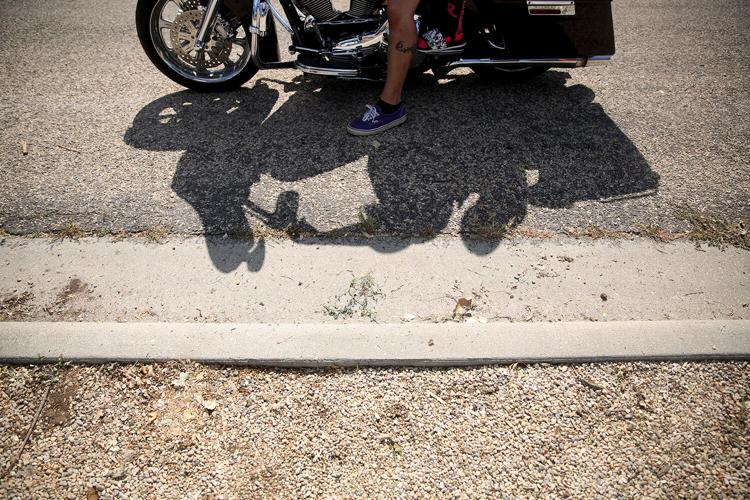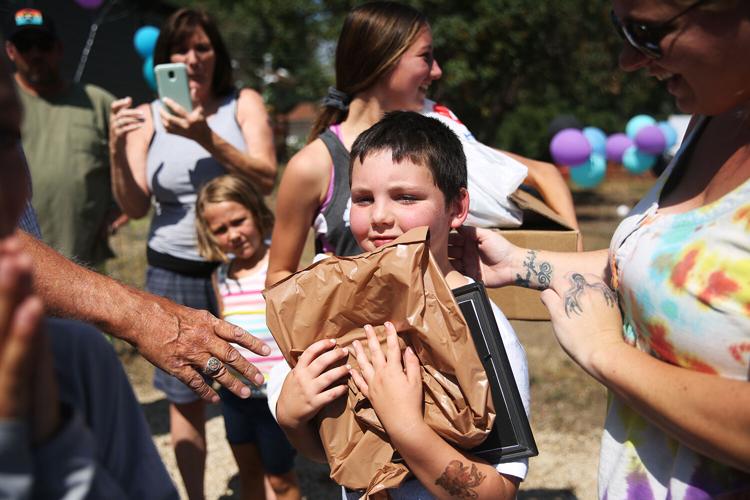 One minute Lane was jumping on the trampoline with his siblings and the next he was searching for his shoes so he could be front and center as a line of cars spread out along the street - honking, waving and shouting birthday wishes to the car-loving eight-year-old. The surprise parade featured about a dozen members of the Model A & Pioneer Car Club and was topped off by other community members who swung by on either side and by a few motorcycles who came to wish him a happy day.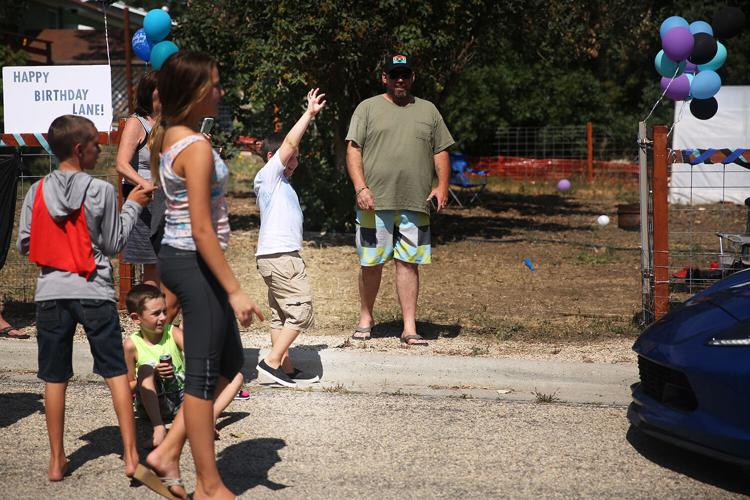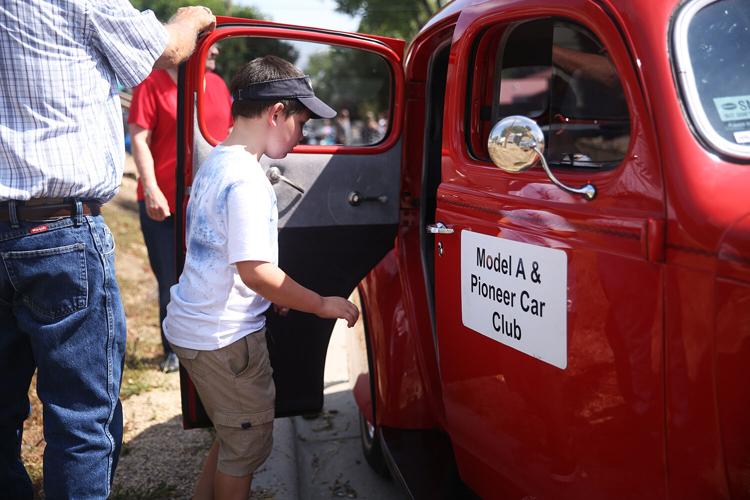 Lane received a few gifts from the parade as well as an honorary junior membership to the car club with a certificate and visor. After much laughter, shock and a couple drives through town, Lane returned to the shade to cool off and to explore his new goodies bearing a grin even longer than the line of cars that stopped to surprise him.