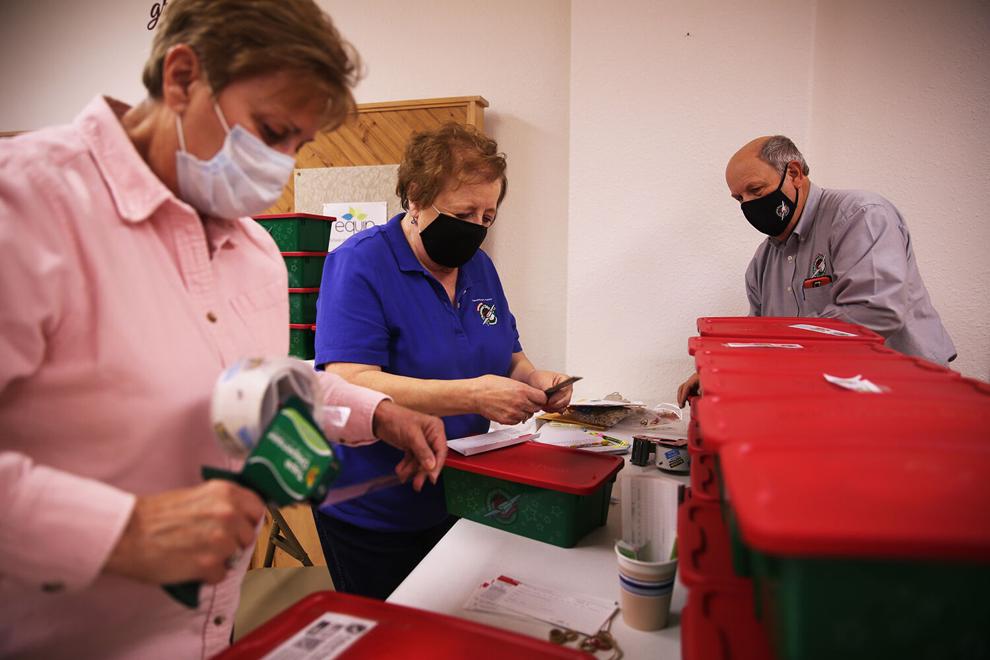 Operation Christmas Child, a mission project that delivers gift-filled shoeboxes to children around the world, is in full gear in Buffalo.
Residents packed almost the same number of shoeboxes this year as they had in previous years, down only 10 boxes from last year's 988, according to MaDonna Zander, an area coordinator for Operation Christmas Child.
"It is amazing," said Zander, "all things considered."
Every year, community members fill shoeboxes, according to age and gender, with toys, hygiene items and school supplies, and leave them at Grace Fellowship, the drop-off location for Operation Christmas Child in Buffalo. Program coordinators at the national level deliver the boxes to children in more than 100 countries who are affected by war, poverty, famine, disease and disaster.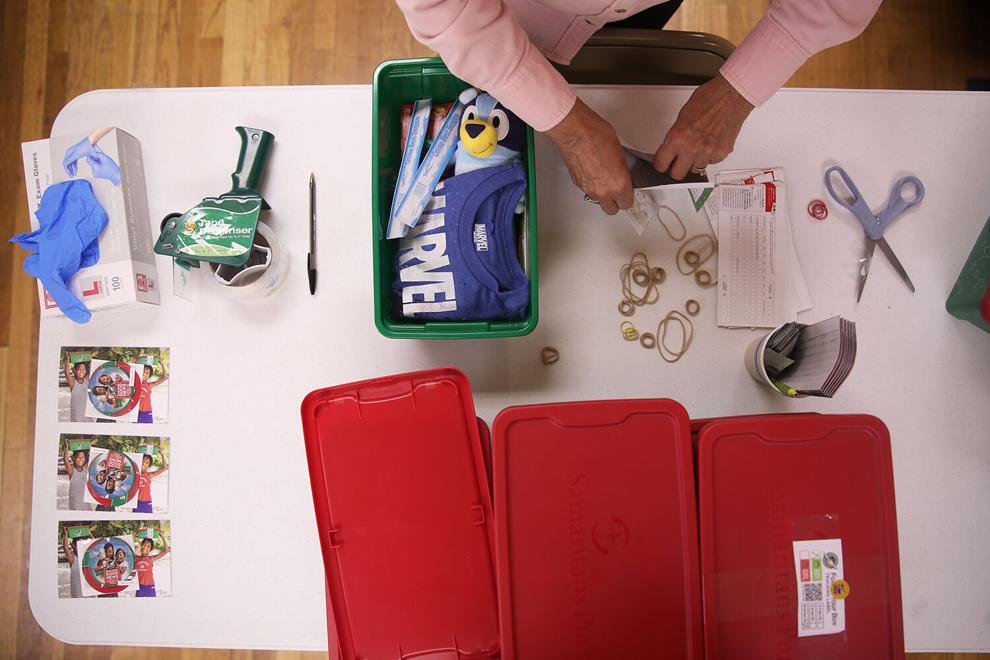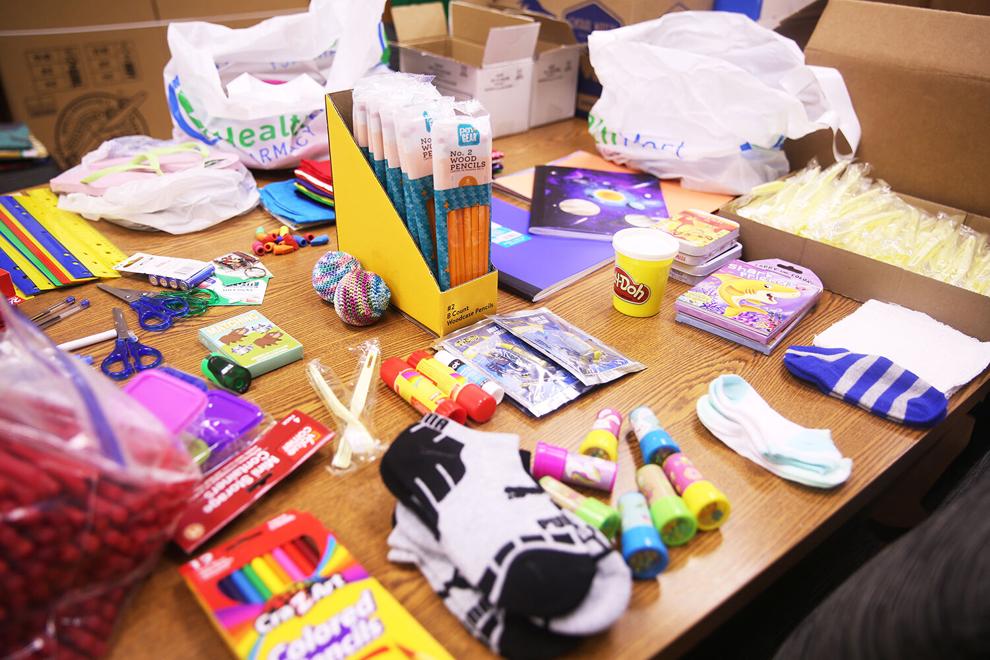 Zander said she encourages people to get creative with how they pack the boxes — they can even use handmade gifts — as long as they include essentials such as a toothbrush, or a pencil and paper.
"We ask people to pray about it and put in the boxes what they are led to put in there," she said.
Zander, a member of Grace Fellowship, opened the drop-off site at the church nearly 12 years ago to collect boxes for the program.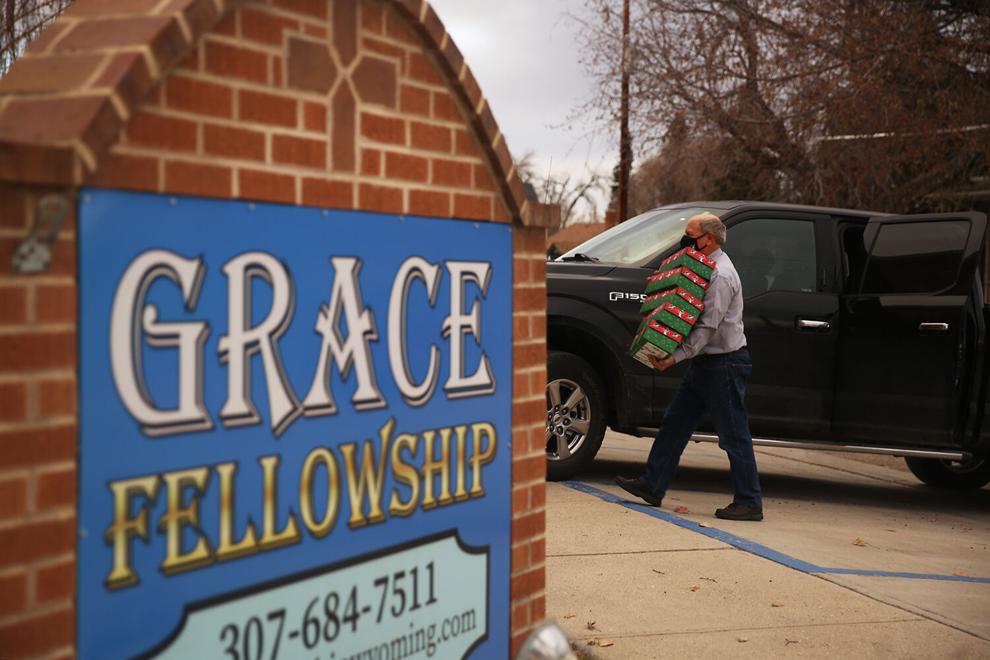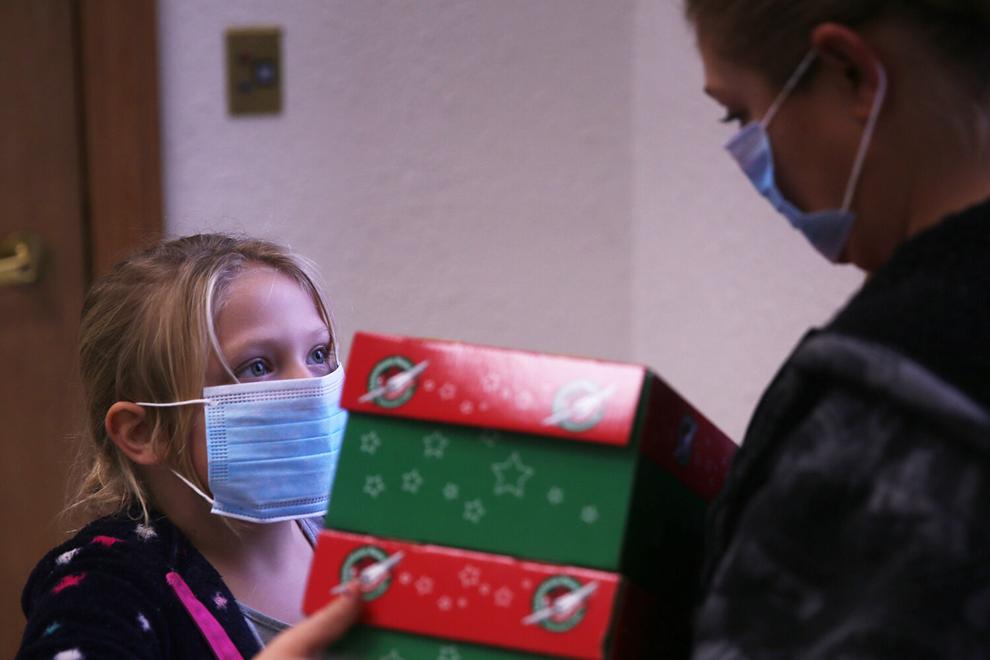 "If I can make an eternal difference in a child's life by filling a shoebox," she said, "then sign me up."
After people drop off their boxes, Zander and her husband, Richard, another area coordinator, pack each one with a booklet called "The Greatest Gift," which tells the story of Jesus Christ from the Bible, and children who receive a box are also invited to participate in a 12-week discipleship program called "The Greatest Journey."
"When you fill that box, you are a missionary," said Richard. "You are fulfilling the great commission."
On Nov. 23, local volunteers helped load the boxes on a horse trailer, and Ric Olsen, another volunteer, offered to haul them to Gillette, where the boxes will be transported to a processing center in Denver, one of eight locations in the U.S. Since 1993, Operation Christmas Child, a project of international Christian relief organization Samaritan's Purse, has processed and distributed over 178 million shoeboxes to children around the world.
"It is important that no matter what your stage of affluence in life is that you are able to give back," said Olsen. "It gives me a happy heart to help out."