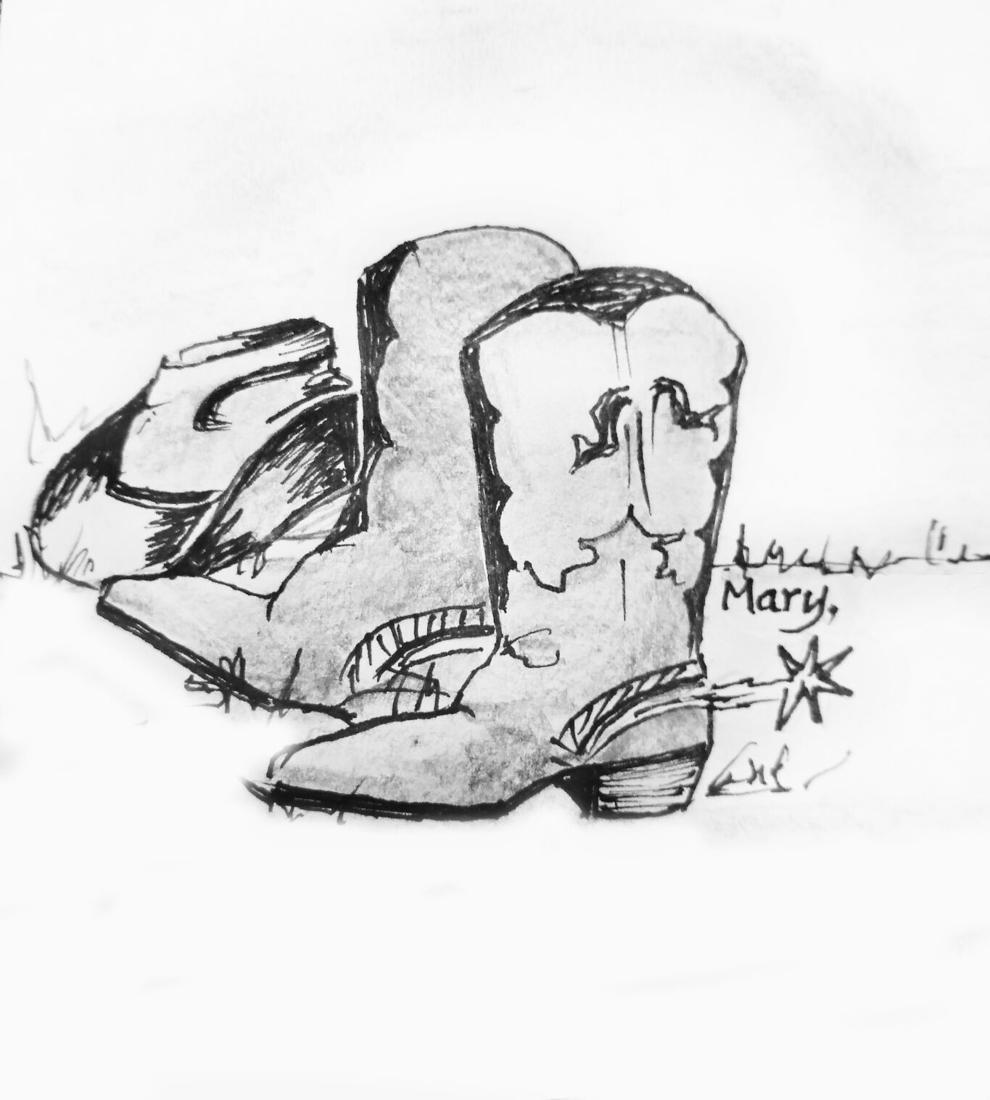 The Bench Sitters have heard from a few locals who migrate to California for the hardest part of the winter, and recently they tell us all the rain has kept them inside to watch TV and read a few books.
All that rain and snow might fill a few reservoirs, but if things are normal it won't been the end of the drought problems out there.
This week might help us forget the -57-wind chill we had, but the coffee club is reminding us the big snows are yet to come.
Sven's column stays away from politics, but those who read the remarks made by Gov. Mark Gordon, after he was installed for a second term last week, were impressed by what Johnson County's favorite son had to say. Gov. Mark said --
"I call on each of us to advocate for and protect our Wyoming values. We must always stand up for what makes Wyoming so wonderful, our people, exquisite wildlife, open and wild spaces, vibrant energy, abundant agriculture, the pursuit of equality for all, respect for one another, and helping each other in times of need.
"These values are enduring to Wyoming and we cannot afford to lose them to the intemperance of heated rhetoric on social media or the inflammatory divisiveness of those selfishly seeking political gain.
"We are Wyomingites – a people less impressed by who you are or whom you know . . .  we care more about what you do.
"For the sake of all, this is a moment in history when we must come together. 
"Today, there are many outside influences seeking to divide us.
"The undeniable fact is that our founders did not leave us a fire-and-forget, plug-and-play government.
"Our government requires participation and effort and compromise. We must work together as we begin this next chapter.  
"Citizenship is not aligning with one ideology or another.  It is a willingness to engage and respect each other. To get things done, we must reacquaint ourselves with the ability to disagree without being disagreeable. To listen as much as to advocate."
We hope you agree the short time it takes to read those comments was well spent.
Meanwhile, back down on the Main Drag we learned this community was sad to learn we lost a special citizen who had the talent to turn a thousand frowns into grins and sometimes belly laughs.
Russ Green was a real cowboy and always admired by Sven.
About five years ago, during the funeral services for Tracy Rhodes, a longtime veterinarian, a cell phone rang out in a moment of silence.
That cellphone ring was a special one.  It was the form of a loud and expressive horse whinny and nicker.
It was impossible for those attending not to laugh out loud and see the humor in this little accident. All knew it would have made the late Doc. Rhodes laugh the most.
It was from Russ Green's phone.  He had simply forgot to shut it off.
And finally, this week we'll pass a few of the better comments from the coffee club.
"So many people around here are too judgmental. I can tell just by looking at them.

"Just once I hope to see a liar's pant catch on fire."

"People don't think I'm as old as I am . . . until they hear me get up."

"Getting older is just one body part saying to another . . . 'ha ha, you think that's bad, just watch this!'"

"I heard him talk and realized there is no life guard in the gene pool."
 We hope you all have a great week and we'll drop a line again.
SVEN