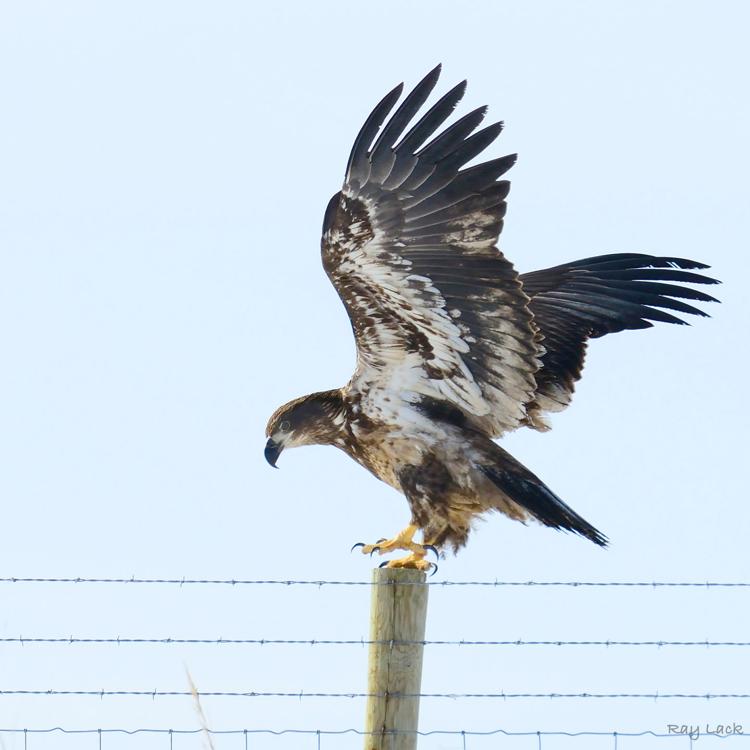 Thanks to volunteers, the annual Midwinter Bald Eagle survey took place in Johnson County despite the partial government shutdown that has closed the local Bureau of Land Management office.
The purpose of the Midwinter Bald Eagle survey is to monitor the status of bald eagle wintering populations by estimating national and regional count trends.
Each January, several hundred people across the country count eagles along standard, non-overlapping survey routes, according to the Army Corps of Engineers website. Although known as the Midwinter Bald Eagle survey, teams count any species of eagle they see.
The national survey began in 1976, but in the Powder River Basin, the count began in 2006, Wyoming Game & Fish biologist Cheyenne Stewart said. To ensure they cover as much area as possible, there are 64 preselected routes that snake across Johnson, Campbell and Sheridan counties.
Normally, the BLM acts as the coordinators of the survey, but due to the partial shutdown of the federal government, the BLM is officially closed.
But the shutdown didn't stop a large group of conscientious volunteers from stepping up to the plate to complete the count on time.
"Charlotte Darling of the BLM is the normal coordinator for this project," Stewart said. "She does a terrific job of keeping volunteers informed, organized and excited. Coordinating this survey and managing the data is a huge undertaking, and she deserves major kudos for her efforts in this capacity every year. When Charlotte was unable to coordinate the survey this year, Rob Davidson, the board coordinator for the Bighorn Audubon Society, played a key role."
Davidson found a team willing to jump in and get the count finished within the Jan. 11 and 12 target dates.
Davidson said Stewart, Tina Schmitt with Game & Fish and JoAnne Puckett with the Bighorn Audubon Society also stepped up to help this year.
Assembled and coordinated, the new team of volunteers went to work.  
"By Friday evening in Buffalo, all routes were staffed but one," Davidson said. "Wyoming Game & Fish staff account for nearly a third of the routes covered. With the remainder filled in by volunteers from Bighorn Audubon and individuals, there may have been up to 50 individuals."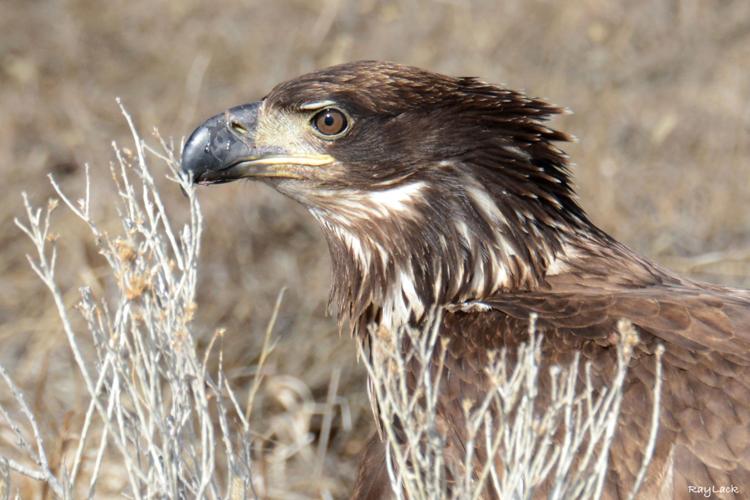 Once the information is gathered and organized, the data will be submitted to the national survey. Locally, the data will show the average number of eagles per mile and total number of eagles observed by species. This type of data is valuable as it's being collected with standard methods, over a large spatial scale and over a long period of time, Stewart said.
For now the information gathered will remain incomplete until the BLM is back to work so this year's numbers are unavailable, but thanks to some forward thinking volunteers, the count for the 2019 is finished.
According to an Audubon press release, during last year's survey, 91 volunteers counted 528 eagles throughout the Powder River Basin, including 350 bald eagles.