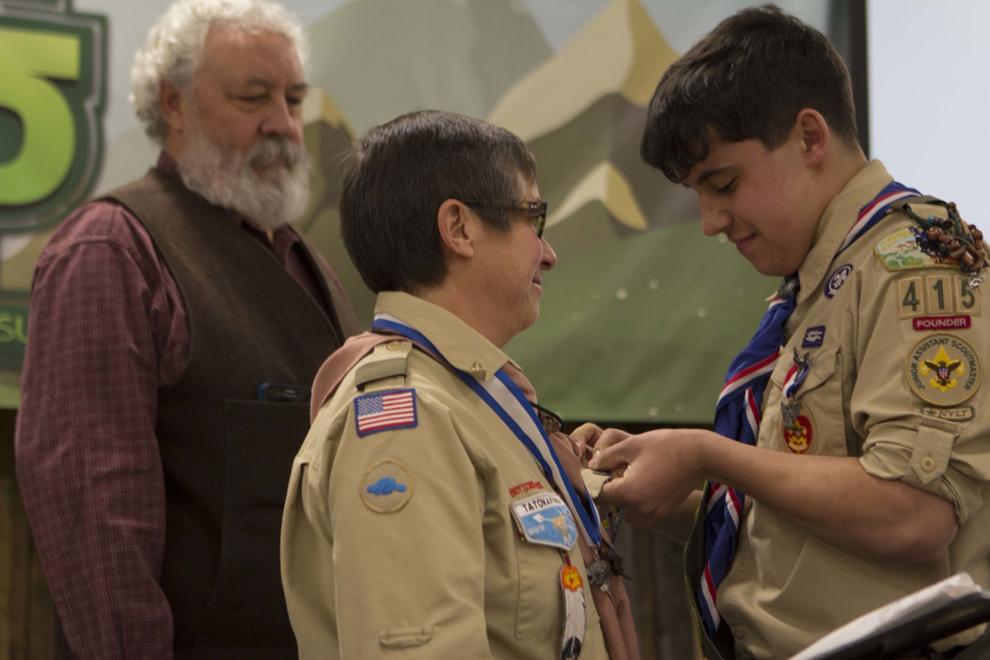 On the night he was feted with scouting's highest honor, Obadiah Rogers said he wasn't entirely sure what the future holds for him. But the possibilities are endless.
After all, astronaut Neil Armstrong once became an Eagle Scout in a ceremony much like this. So did filmmaker Steven Spielberg, journalist Walter Cronkite, cartoonist William Hanna and President Gerald Ford.
So, whatever Rogers decides to do after graduating from high school this spring, he can take comfort in knowing he is in good company.
"I'm honored," Rogers said. "Not a lot of people get this opportunity. I'm just proud. I've spent a long time working at this, and it's nice to finally be an Eagle."
Rogers, an 18-year-old Buffalo High School senior, officially became an Eagle Scout during an Eagle Scout Court of Honor at Summit Church this month. The ceremony served as a culmination of a scouting career that started when Rogers was in first grade.
"I've loved being a Scout because the opportunities are there," Rogers said. "The growth for me as a person is there. The growth for people in my troop is there. That's more or less the appeal."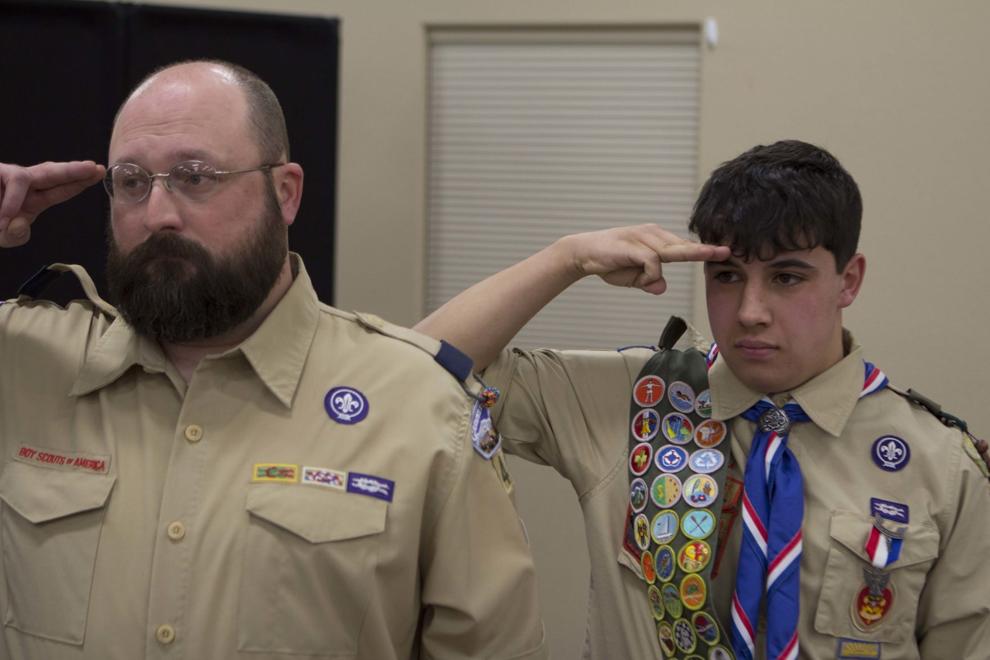 To become an Eagle, a Scout must complete a service project that provides a public service to the community while developing leadership skills, Rogers said.  
Rogers' project, which he completed in the summer of 2017, took place at the Dry Creek Petrified Education Area located 13 miles east of Buffalo. That Bureau of Land Management education area is home to a nearly 50-million-year-old metasequoia petrified tree.
The BLM excavated the tree in the first half of the 20th century and created a trail that visitors could use to see the tree up close, but the trail's proximity to the tree became problematic as the tree started to tip.
"Without the sandstone to support it, the tree has begun to tip," Rachel Woita, BLM's outdoor recreation planner, told the Bulletin in July 2017. "Erosion control efforts were made, but they haven't worked. It's only a matter of time before it comes down. Obviously, we don't want it to come down on a hiker."
For his Eagle Scout project, Rogers rerouted the trail and also built a new fence around the tree and posted an informational sign.
"I knew that the work would have a lasting impact on the area," Rogers told the Bulletin. "I thought that it would be pretty cool to be a part of something like that."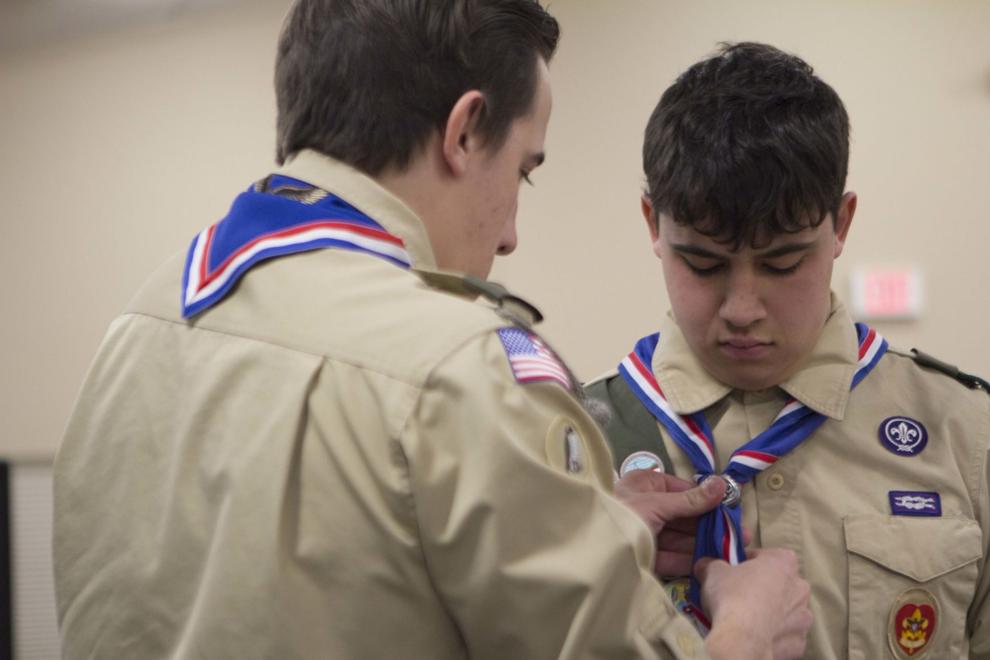 Even though his project was completed over two years ago, Rogers postponed the submission of his Eagle Scout application so that he could continue to learn and grow as a Scout through the rest of his high school career.
"I stuck around because Eagle is the last thing you can do in the Scouts," Rogers said. "I mean, you can stay active in the troop, but not a lot of people do. I stuck around to help with the troop. … It's more or less a leadership kind of thing. I grew a lot in those two years, like, if I wouldn't have stayed in, I wouldn't have learned as much as I have. I guess I stuck around because I enjoyed it, and scouting has given me a lot of opportunities."
Rogers said that he learned a lot about work ethic, leadership and cheerful service during his time in the Scouts. He also developed a love for mountain climbing.
 "Climbing's now a really big part of my life, and Scouts got it all started," Rogers said. "I started climbing in Cody over at a Scout camp there … and now I hang out with the guys, and we go climb on weekends and stuff. The Scouts have really just kind of given me a sense of outdoorsy adventure."
Even though he's essentially graduated from the scouting program now, Rogers said that he intends to continue with the Scouts until going to college this fall. Even after leaving the program, Rogers said, the life lessons he learned through scouting will stay with him for years to come.
 "I learned what I wanted out of life and that is, more or less, just being a good man," Rogers said. "That's something the Scouts have really helped me with."