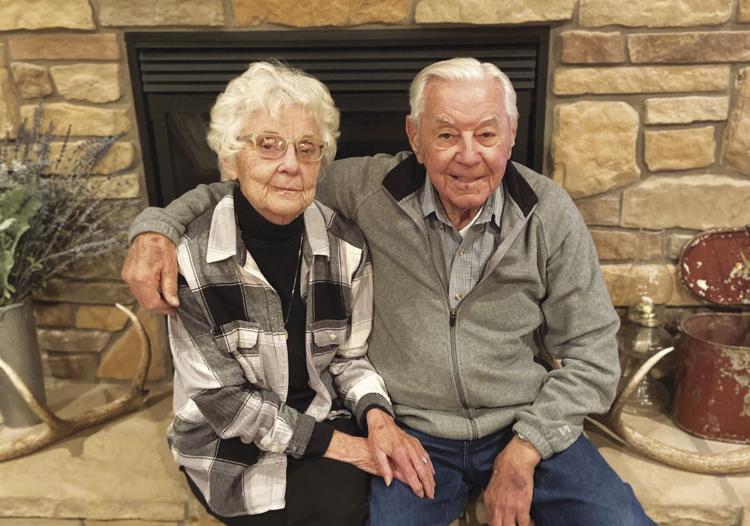 In 1954, an entire living room set cost $190; "White Christmas," starring Bing Crosby and Danny Kaye, played in the movie theater; "Mr. Sandman" by the Chordettes played on the radio; and Don and Vyonne Kraen were married.
After 65 years of marriage and raising five children together, Don and Vyonne attribute their successful marriage to their faith and commitment to each other.
As the Great Depression gripped the nation in 1935, Vyonne was born in Fryburg, a small, unincorporated community in North Dakota. Early in Vyonne's life, her father moved the family to Wyoming as he searched for ranch work.
"When I was in the second grade, we moved to Thermopolis, Wyoming," Vyonne said. "My dad was just a ranch hand and I went to quite a few different country schools."
Not long after, her family moved to Buffalo.
Don was born in Buffalo in 1929. On his walks to school as small boy in 1935, he would watch the federal Work Projects Administration crews help to build the infrastructure of Buffalo as part of the New Deal under President Franklin D. Roosevelt.  
Both Don and Vyonne were good kids growing up, she said. She never liked dealing with the consequences, not that her parents were strict, she said. She simply disliked being in trouble.
Don graduated from high school in 1947 and began working small jobs to stay busy and earn a living.  
While watching the Bison play a basketball game in 1952, Don and Vyonne spoke to each other for the first time. After 65 years of marriage, Vyonne still remembers Don's first words to her.
She laughed at the memory.
"I was sitting down in front of him, and every time I would get up or talk, he would yell at me and tell me to sit down and be quiet," Vyonne said. "That's how it kind of got started. I got to thinking, you know, I kind of like him."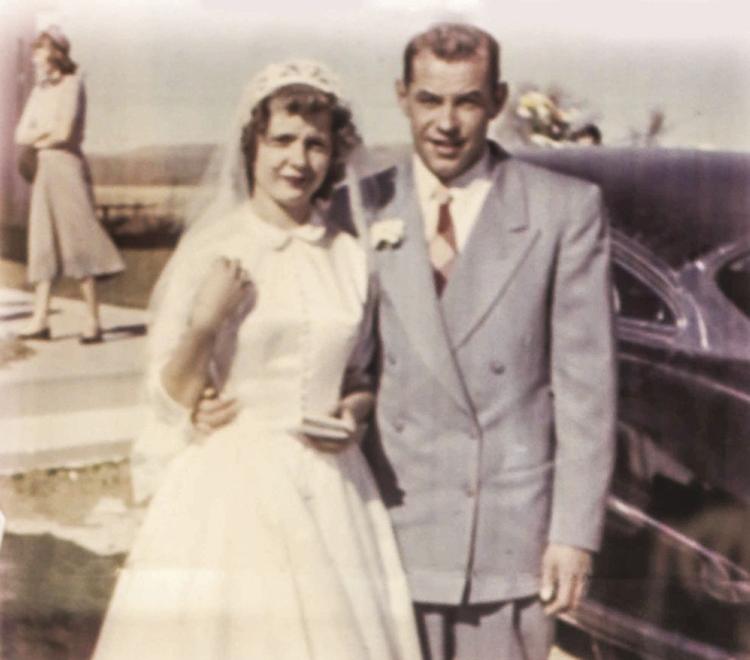 It didn't take long for Don to feel the same way.
"When I was around her more, I got more involved and really got to liking her," Don said. "I thought, man, she's the gal for me. But then I got to thinking she's younger than I am, but what the heck, you know?"
For weeks after the game, Don and Vyonne ran into each other at parties and community gatherings.
"It was amazing how many things I went to and she was there," Don said. "It was one of those deals."
They shared the same friends and attended the same events around town. It didn't take long until they were going to the events together.
"I more or less chased him," Vyonne said.
Then Don received a draft letter from the U.S. Army. Don was sent to Korea where he earned the rank of sergeant first class and served his country during the Korean War.
Back home in Buffalo, Vyonne continued on with her life; she wrote letters, she worried, and she waited.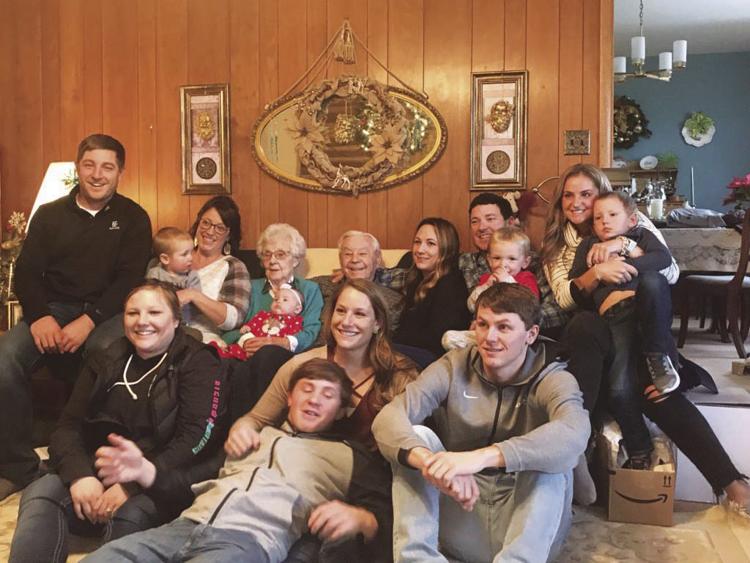 Don served in Korea for 13 months, taking part in critical operations.
Still in high school and living with her parents, Vyonne exchanged letters with Don, but they questioned their future together until Don returned and they saw each other.
"It started all over again," Vyonne said. "It all came back."
There was no big to-do about their engagement, Vyonne said. For them, it was the natural next step to take with the person you love.
"We were just talking about marriage, I don't think we really had a proposal," Vyonne said. "OK, want to get married? Yeah, that's a good idea."
Although happy, starting out they had very little. Vyonne said it was the commitment and dedication to each other that kept them together.
"He had just gotten out of the service, and I was 19 years old. It was hard," she said. "He was still giving orders."
Don had to learn that she was not one of his soldiers – something they can laugh about now, Vyonne said.
Although it would be part of his life forever, Don's military mindset faded, and he got a job at the local Sinclair full-service gas station. But his dedication to service has always remained, Vyonne said.
"He was always there for us," Vyonne said. "He is such a community-spirited man. My gosh, he belonged to everything."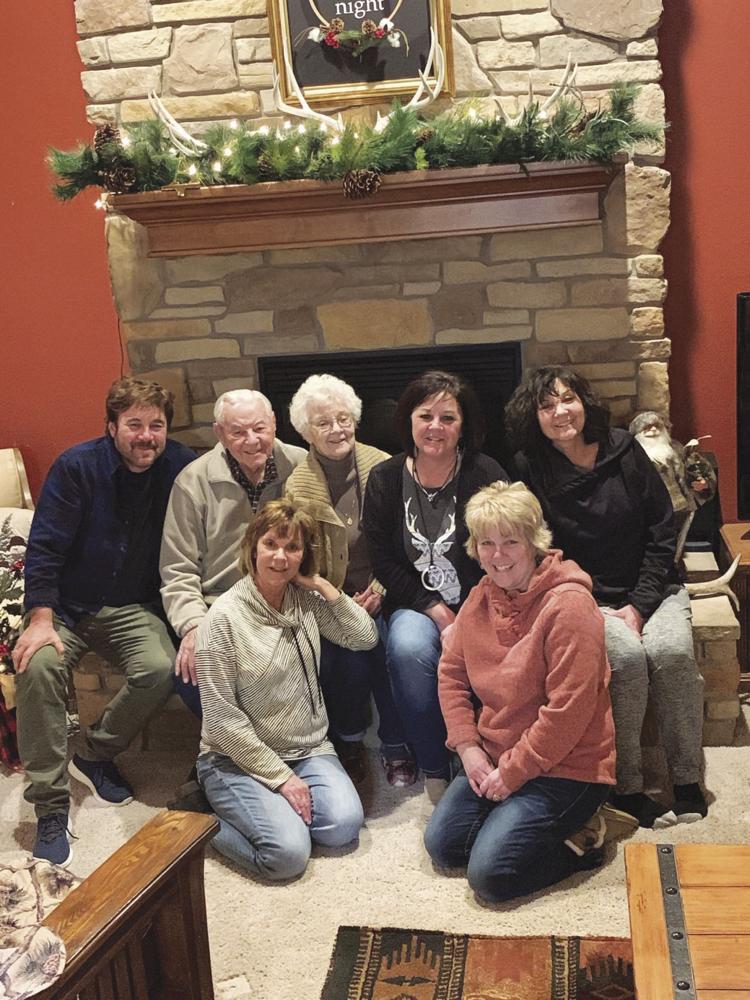 Through the years, Don has served as president of the Chamber of Commerce board of directors. He is a 60-year member of the Kiwanis Club and a veteran member of the American Legion. For over 25 years, he served on the chain crew – measuring first downs during Buffalo High School football games.
"When I came back from the service, everybody wanted me to join this or that," Don said. "I never hardly ever turned anybody down."
It wasn't long before the mayor of Buffalo offered Don the position of clerk in city hall.
"You know what the downfall was?" Vyonne said. "He had to work one whole month  just to learn it without pay. Then the next month he didn't get paid until the end of the month."
Don took on small jobs around town to make ends meet while learning his new position.
"It was rough," Vyonne said. "I don't know how we did it, but we did it."
Don was offered a bookkeeping job at the Wyoming Bank and Trust two and a half years later. To earn extra money, he cleaned the bank after hours.
"That was tough, too; the wages weren't high," Vyonne said.
But Don's hard work paid off, and he began to work his way up the banking ladder. Vyonne was working hard too, and the couple had five children by 1966. While Don was working to earn and provide for his growing family, Vyonne was taking care of the kids at home.  
"It was the way it was back then," Vyonne said.
Don admits Vyonne was the disciplinarian with the children.
"He always got to be the fun one," Vyonne said.  
Time, heat and pressure, are what it takes to create a diamond. To undergo such pressure for so long, the diamond is popularly considered one of the most beautiful minerals on earth and the hardest natural material known to mankind.
To show his appreciation, approximately 30 years ago Don gave Vyonne the gift she had been wanting: a diamond ring. It was not their anniversary or her birthday. She considers the ring one of her prized possessions.   
"It was just a gift he wanted to give me," Vyonne said.  
A lifetime together has given Vyonne and Don the opportunity to appreciate the changes in culture that allow moms more free time and dads to step up to take the reins of child care.
"I really admire some of these married younger people," Vyonne said. "We go to church and we see the guys getting up with the babies and taking them into the crying room or changing their diapers. That never happened. But those people are going to have a long, loving life. Now they (men) do the cooking and all that stuff. We were raised that you're the housewife, you do the raising and cooking, you do everything. That was my responsibility. Now that's changed, and I just marvel at these people. These kids can do this. And it's the men that are taking over those responsibilities."
After 65 years of marriage, the Kraens say it was love and respect but also hard work and dedication to each other that has formed the lifelong bond they share.
You don't find the perfect relationship, Vyonne said, you build it.