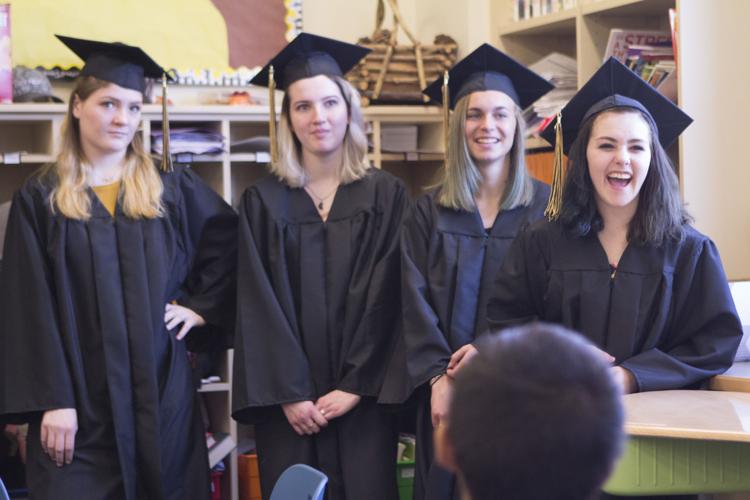 School is a marathon – not a sprint.
But after four years of high school, 13 years of primary education, 2,275 days of school and countless pop quizzes, the finish line is near for 88 Johnson County high schoolers.
It hasn't always been an easy journey as they balanced academics, sports, friendships and extracurriculars. Despite the challenges, this year's high school graduates should be proud that they have not only finished their journey but have finished it well, according to Kaycee School Principal Jason Moss.
"I will really miss the senior class this year," Moss wrote to the Buffalo Bulletin. "I have bonded with many of them over the course of the last couple years, having many of them in my Spanish class last year and cheering them on in various activities. I'm very proud how they started and finished out their senior year, not letting distractions get in the way of pursuing their high school diploma."
Buffalo High School Principal Jodi Ibach agreed.
"Every one of them has made a contribution to our school and community, and they all have the potential to do great things," Ibach said. "This class is special for their competitiveness, their involvement and their will to achieve. It's been an honor to work with these students and watch them grow."
For the high schoolers crossing the podium later this month, a diploma isn't just a happy ending, but the beginning of a bright, new future where anything is possible, according to Buffalo High School English teacher Karen Blaney.
"These kids have accomplished all that we have set before them, and now, they are ready to finish this race, rest, plan and move forward toward their next goals," Blaney said. "As they move toward college, trade school, the military or the workforce, these innovative, creative and determined young people will be worth watching."
On the eve of graduation, the Buffalo Bulletin sat down with four students to discuss their roads well traveled and the bends just around the corner.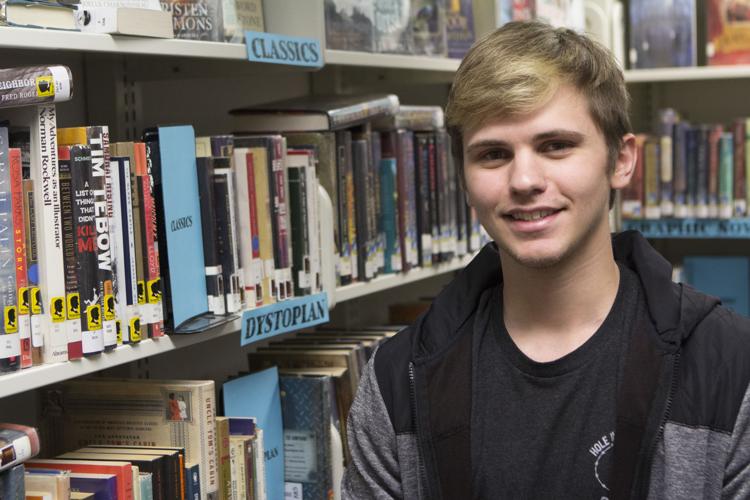 Seth Bubke: A helping hand
Kaycee School may be small – with a senior class of just 16 – but for Seth Bubke, that size has resulted in a tight-knit school community he cares deeply about.
"The teachers and my classmates are my family away from family," Bubke said. "Everyone is so close-knit and willing to help you out whenever you need it."
If there is one thing he has learned from living in Kaycee, it is the importance of helping others, Bubke said. He's seen it firsthand in his school and community and learned it from his grandfather James Schiermeister, a volunteer firefighter.
"I've been a firefighter here in Kaycee for the past three years and that has really pushed me to help people," Bubke said. "I want to do what I can to make my community a better place."
 This fall, Bubke will leave Wyoming behind to study justice, homeland security and emergency management at the University of Alaska Fairbanks. His eventual goal is to become an FBI agent.
While he is looking forward to learning and growing in Alaska, Bubke said, his time at Kaycee High School has given him a firm foundation to build on.
"I've definitely become more outgoing and a better person just in terms of getting close with people and developing some great relationships," Bubke said. "I've been able to broaden my friendship circles and my horizons."
Bubke said he's looking forward to the challenges ahead of him and encourages his classmates to face their challenges head on as well.
"Just keep persevering – even when it's hard," Bubke said. "It will definitely pay off in the end."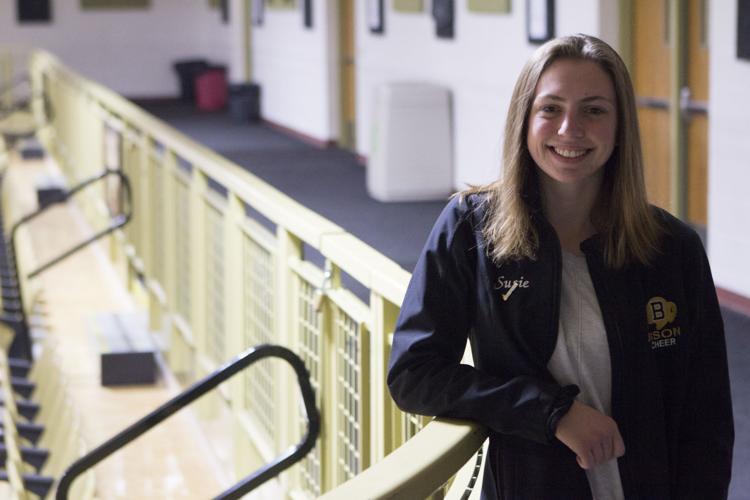 Susie Chesterman: Three cheers for BHS
A high school cheer team captain and guard at a women's prison might not seem to have much in common, but Susie Chesterman sees the similarities.
It all comes down to leadership, she said.
"I decided to become a prison guard in Lusk after high school because it fits my character," Chesterman said. "I love being a leader – whether on the cheer team or at a prison. I think I can do a lot of good in Lusk and help people through some hard times."
Chesterman is a relatively new addition to the Buffalo High School student body. She relocated to the school for her senior year after completing most of her high school career at Skyview High School in Billings, Montana. But she jumped right into her new environment by serving as cheer captain. The cheer team took fourth in their division and sixth in the state earlier this spring, Chesterman said.
"As cheer captain, I really learned how to lead a group and be someone that people could look up to," she said. "That's something that I'll bring with me wherever I go after high school."
Chesterman has also learned about leadership from some of her favorite teachers, including art teacher Adam Helzer and physical education teacher Jay Camino.
"Mr. Helzer is such a fun character to be around, but he'll also tell it to you straight when you need to hear it," Chesterman said. "Mr. Camino will always tell you that you can get through whatever your challenges may be. They're both such encouraging fellows."
Chesterman said it's clear that her time at BHS made her a better leader and person and prepared her for her future career at the Department of Corrections Wyoming Women's Center in Lusk.
"I've really appreciated the opportunity and the high school experience," Chesterman said. "I was definitely a better person here than I was anywhere else. It's just been easier to stay out of the drama, and the environment around you is healthier."
Chesterman said she knows as well as anyone that the high school years are fleeting and encourages future BHS students to make the most of those few years.
"Never act like you don't care – especially when you do," Chesterman said. "Caring can make all the difference."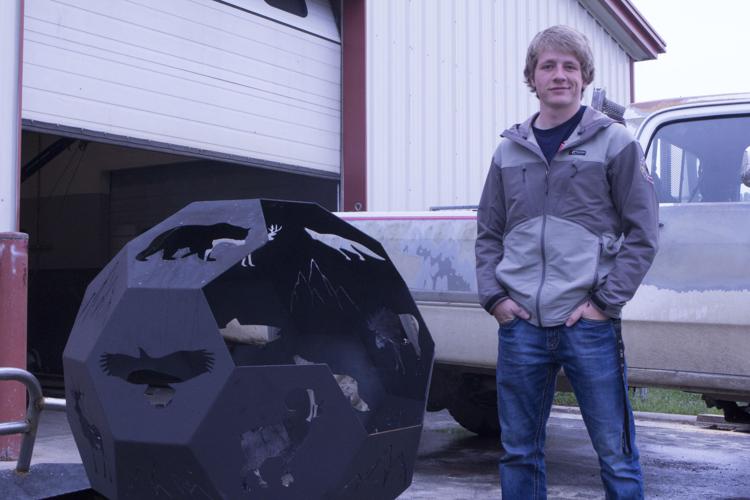 Nathan Kessler: Nature calls
The outdoors are calling Buffalo High School's Nathan Kessler. Perhaps it's his destiny or just a side effect of growing up at the foot of the Bighorn Mountains.
Whatever the reason, Kessler's heard the call and he's answering.
In high school, he's answered that call through taking agriculture classes, running track for BHS and skiing on Laramie High School's Nordic ski team. Now, with diploma in hand, he's ready to put out a few fires.
"This summer, I will be working with the Buffalo Bureau of Land Management fire crew and running around northeast Wyoming putting out fires," Kessler said. "After that, I'll go to the University of Wyoming to get a degree in environmental and natural resources and ski on their Nordic ski team. I like being outside, and it seemed like the best path for me."
The outdoors factor into many of Kessler's most cherished high school memories, including going to junior nationals in Nordic skiing during his sophomore year. But he grew a lot in the classroom as well, he said.
"My ag teachers, Mr. (Jake) Evans and Mrs. (Bev) Boden, have been a big part of my life, especially through FFA," Kessler said. "They've taught me a lot of leadership skills and speaking skills – just good things for life. I've really grown in a lot of ways and matured as a person during my time here."
Whether his classmates are being called to the countryside or a cubicle, Kessler encourages them to take advantage of every opportunity high school has to offer.
"Just take every opportunity you're given," Kessler said. "You'll be grateful you did."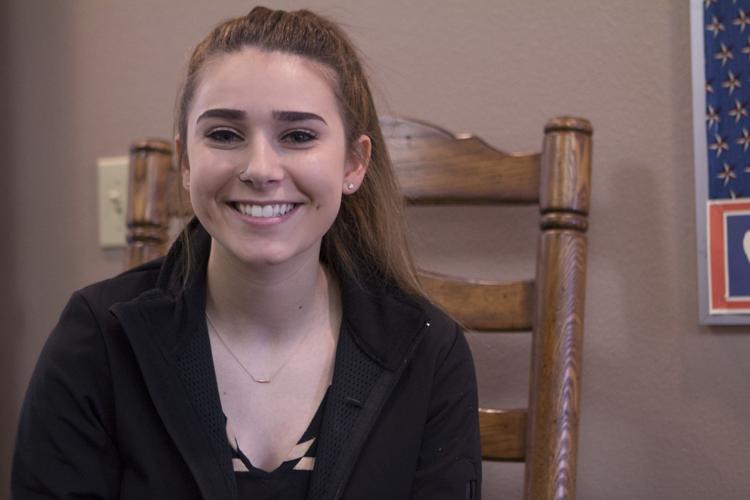 Jessa Richardson: Taking flight
After a high school career in Kaycee, Jessa Richardson is ready to take flight and see the world beyond the 269-person town.
"I'm enlisting in the Air Force," Richardson said. "It just seemed like something fun to do. I love to travel, but have never been out of the United States. I am looking forward to seeing the world for the first time."
If Richardson is a bit eager to spread her wings and fly, she also acknowledged that there have been some good times at KHS too. With a smile, she recalled the inside jokes among friends and her warm relationship with teacher Myra Camino.
"I've definitely grown and learned how to toughen up during my time here," Richardson said. "I'm ready to go, but there have been good times too."
As Richardson prepares to leave the high school, she's encouraging her classmates to continue challenging themselves.
"Don't slack off and actually do your work," Richardson said. "If you do that, you will be ready for whatever the future holds."