Linda Metzer is a typical proud grandmother – cheering from the sidelines at sports and 4-H events, providing advice when it's asked for and giving an abundance of hugs.
Metzer is also a typical mother – sharing laughs and advice in equal measure over breakfast with her daughters. Like any good mother, she knows better than to provide unsolicited advice. But when a daughter asks a question – about discipline, about breastfeeding, about health issues – she is there to provide the sort of gentle guidance that can only be given by a loving mom.
But Metzer is also atypical – few mothers have hundreds of daughters, after all. And Metzer's bonds with her daughters and grandchildren are built not by blood, but by love, guidance and a willingness to give of herself.
For the past 23 years, Metzer has served as the heart and soul of the local Mothers of Preschoolers (now Mothers of Buffalo) program, serving as a mentor mom for countless young mothers. Although she is stepping down this summer, Metzer's impact on local moms and their kids cannot be overstated, according to Marcy Schueler, who co-founded the Mothers of Preschoolers (or MOPS) program with Karen Hutchinson in 1997.
"Linda has been absolutely the backbone, the voice of reason, the voice of care for this program," Schueler said. "She will be missed by everybody that she has impacted over the years."
Metzer's involvement with the local MOPS program dates back to its founding. Schueler had two preschool-aged children in 1997, and she was often frustrated by the lack of a support system for young mothers in Buffalo. She decided to start a local chapter of the national MOPS program, and a key component of that program is a "mentor mom" who provides guidance to young moms. Metzer's name came up early as a potential mentor mom, Schueler said.
"We prayed and thought about who could be the mentor mom, and Linda's name came up pretty early," Schueler said. "Linda was kind and calm. She had raised her own children but still had energy and love to share with us and our little guys. She was a very God-centered woman who could help moms see their worth and their value."
For her part, Metzer jumped at the chance when Schueler offered it to her.
"I feel like God has just given me a love for moms and their children," Metzer said. "This was a way for me to share all this love God had given to me."
As mentor mom, Metzer attended the MOPS meetings and provided help and guidance where it was needed.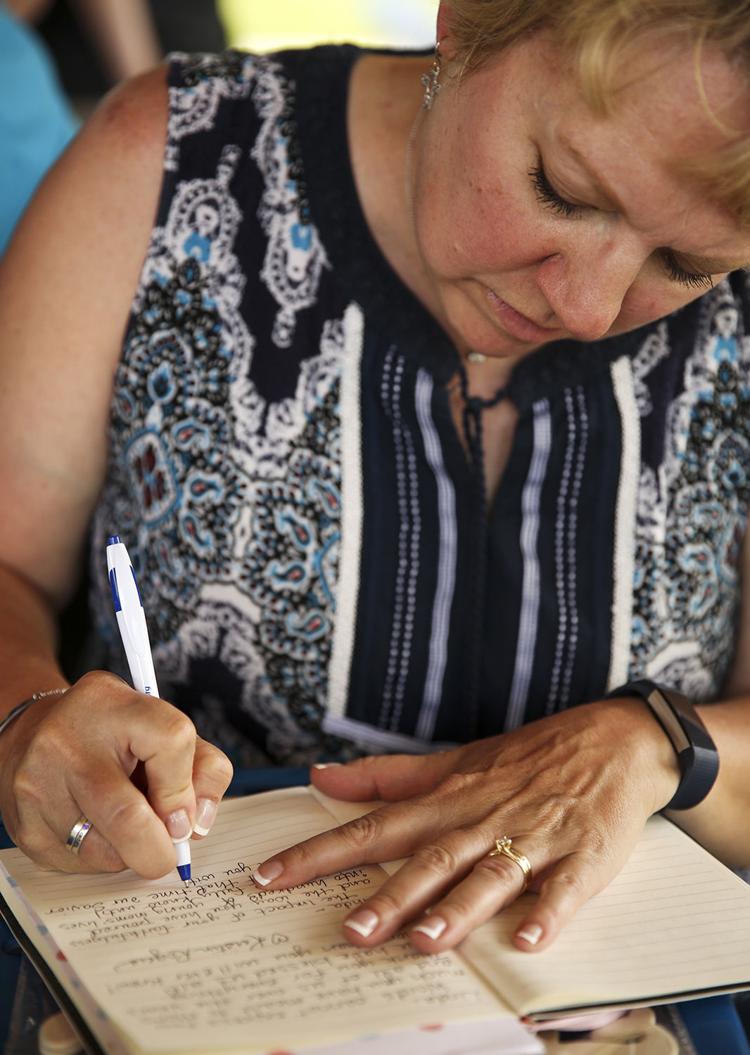 "Mentor moms help any way we can because we've lived these struggles already," Metzer said. "We've been there and survived. We are there to support moms and give them love and encouragement – whether that's advice or holding a baby or bringing them a home-cooked meal. A lot of young moms just need an older woman in their life to tell them they're going to make it and to reassure them that, as hectic as these times are, they will one day look back on this time with love and fondness."
Metzer was MOPS' only mentor mom for its first few years of existence, Schueler said. And while other mentor moms have come and gone over the years, Metzer's unique brand of quiet wisdom has endured.
"Linda's wisdom was just invaluable and critical to the success of the program," Schueler said. "I was involved with MOPS during its first 10 years, and by the time I left, we had grown from 12 moms to 60. And a lot of the credit for that definitely has to go to Linda."
Along the way, Metzer built relationships with each and every one of the mothers and their children. She still keeps in touch with many of them and is thankful that she has had a little impact on who each of them became.
"I am most honored that they allowed me to be part of their lives," Metzer said. "I am proud of their kids. I knew them when they were little toddlers that had to be pried off their moms, and now they have graduated from college and have careers, and some have gotten married. Some of the kids are in junior high or high school now, and I go to their games and their 4-H things. Even though I'm leaving MOPS, I will be there for them if they need me."
Claudia Elliott has worked with Metzer as a fellow mentor mom for the past 15 years. Elliott said that Metzer's wealth of experience from raising her own three kids made her an ideal mentor mom.
"One great thing about Linda is that she remembers so much of the past with her own children," Elliott said. "No matter what a mom was facing, she always had a story she could tell about how she had faced something similar and come out the other side."
Holly Godber participated in the MOPS program during its first year and received mentorship from Metzer over the years through both MOPS and the Christian Women's Club.
"Linda is very kind and very soft-spoken, so when she does have something to say, you really listen," Godber said. "When she talks, you know that it is something you need to hear."
During her 23 years with MOPS, Metzer has seen numerous changes. Most notably, the organization changed its name to Mothers of Buffalo last year and cut its affiliation with the national MOPS program. This was done largely for financial reasons, Metzer said, but also to extend the group's reach beyond mothers with preschoolers to parents of all stages and ages.
There have been other more concerning developments, Metzer said. The organization has had a harder time filling leadership roles due to the busy schedules of many local moms, and attendance has also decreased in recent years.
"More moms are working full time, which is part of it," Metzer said. "But I also think social media has filled that need for community in lots of moms' lives. They don't necessarily see the value in a group like MOPS."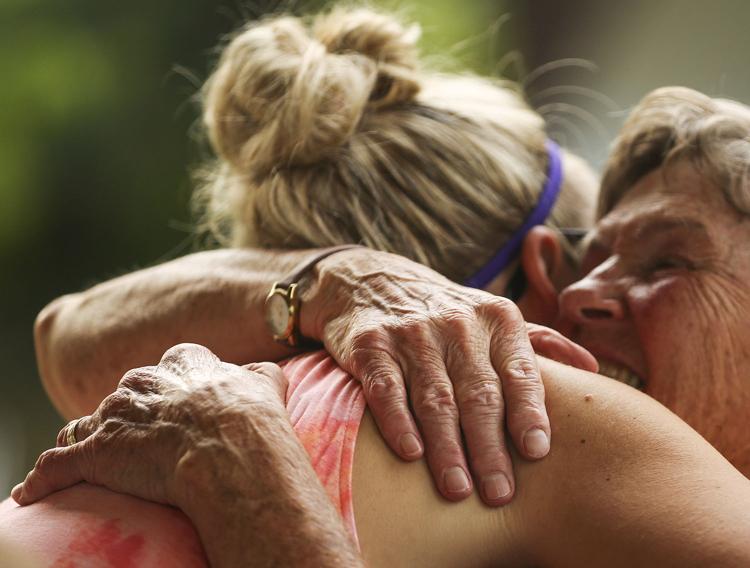 Still, in an increasingly technological culture, there is incredible value in the sort of relationships that can only be built face-to-face and hand-in-hand, Metzer said.
"Talking with one another over breakfast and laughing together – things like that are just huge," Metzer said. "I think younger people don't realize that sometimes. We need each other."
Metzer said her love for young mothers and their children could have kept her going for another 23 years, but she also acknowledges that, as she ages, she is getting out-of-step with the times.
"I really prayed that God would tell me when I was done, and he did," Metzer said. "I'm getting older, and I feel like today's mothers need younger mentor moms. Times change and society changes. When I was raising children, there wasn't social media or anything like that. They need somebody who is in this era, and I'm just not anymore."
But even as she departs Mothers of Buffalo, the love will remain, Metzer said, and the mothers she has served over the years will remain in her memories, thoughts and prayers.
"It's just been an honor and a joy to be involved with all the moms and their children," Metzer said. "I'm just so grateful that they allowed me to be part of their lives."