The cowboy is a fading image of the American West.
Yet he lives on – enduring the cold winds of Wyoming as they whip through the prairies and the scorching high-mountain sun as it beats down on his herd.
He grinds out a living through sheer will and determination. The life requires early mornings, long rainy days and frigid nights. Cowboys and cowgirls sacrifice their backs and joints to the land. They use hard work to tame territory still known the world over to be wild, free and unforgiving. They work hard to live a life worth living and well lived.
His tales are legendary – many only passed along as stories through the family. But the Wyoming Cowboy Hall of Fame is preserving them.
To many, these will only ever be romantic stories, but to Thomas John Borgialli, those stories were just life in Wyoming.
Borgialli will be inducted to the Wyoming Cowboy Hall of Fame on Sept. 21. Ceremonies begin at 6 p.m. at the Casper Ramkota Hotel and Conference Center. Borgialli was nominated for the hall of fame by his granddaughter Brittnee Borgialli.
"When asked what I think of a cowboy in Wyoming, his picture is the first thing that comes to mind," said Brittnee.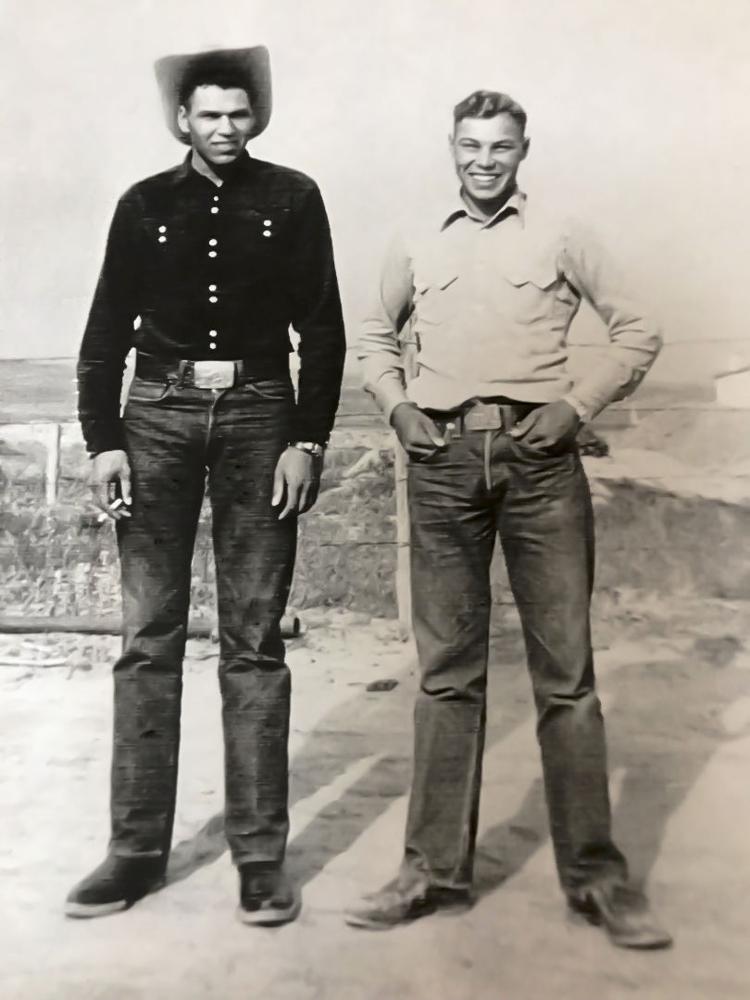 Borgialli was born Nov. 18, 1931, in the Orville Stevens house in Newcastle. He was the oldest of six children of Charley and Ruth Borgialli.
His father taught him the "cowboy way" through example, teaching him the techniques and skills needed to operate their homestead.
Brittnee was close to her grandfather. At times, he recounted stories of his childhood to her. In one instance, he told her that at only 6 years old, he was able to harness a team of horses to take to town or work in the field.
The children didn't leave the homestead for school. Borgialli was educated in the Borgialli Schoolhouse located on the ranch. He attended that small schoolhouse through his eighth-grade year.
During high school, Borgialli was very involved with extracurricular activities, playing football, running track, riding rough stock and participating in the Future Farmers of America for all four years until he graduated in 1951.
Borgialli received a scholarship to play football for Chadron State College in Nebraska. But an injury sustained during a rough stock ride earlier in the summer prevented him from playing.
While attending college, Borgialli met Mary Lou Arno. Originally from Gillette, she had moved to Buffalo and – after graduating from Johnson County High School in 1948 – was studying education at Chadron State College.
Borgialli's plans for college were put on hold; in 1952, the U.S. Army drafted him into service for the Korean War. He served on the Korean peninsula during the conflict as a supply driver. Mary Lou wrote to Borgialli while he was overseas.
His time in the war was not something that Borgialli spoke about often, Brittnee said.
Borgialli survived his time in the war and returned to the U.S. with an honorable discharge in 1954, having fulfilled his duty.
Searching for a new direction in life, Borgialli worked in the oil fields of Wyoming as a roughneck. When not in the fields, throwing tongs and tripping pipe, Borgialli was back out at the homestead where he had been raised, helping when and where he could.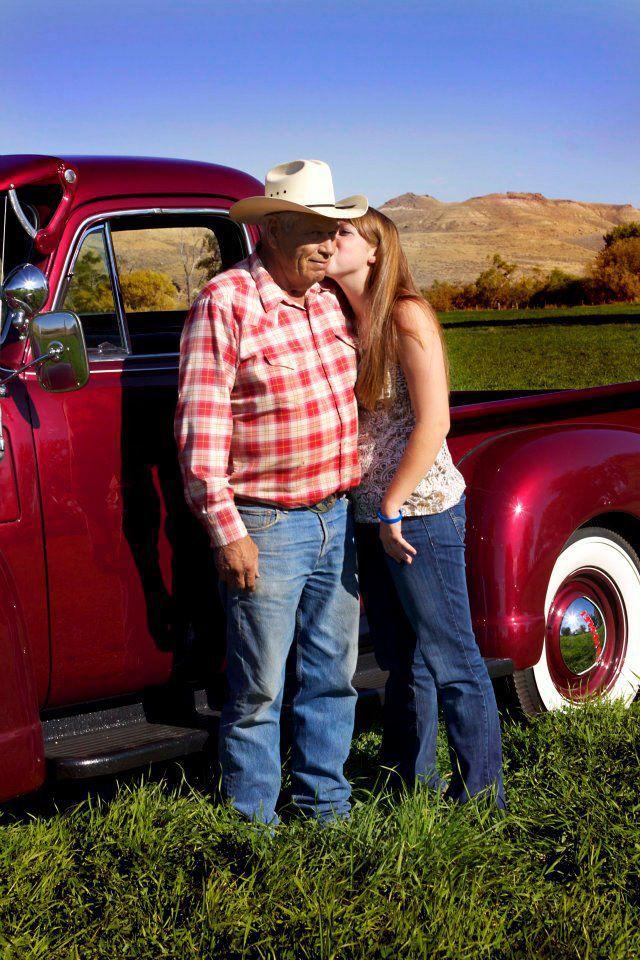 It was during this time that Borgialli met Mary Lou again. She had finished college and was a teacher in Newcastle. The two fell in love and were married on March 1, 1956. Borgialli continued in the oil field, and Mary continued to teach in Newcastle until they purchased their own ranch on Clear Creek, east of Buffalo in June 1957.
With the homestead purchased, Borgialli and Mary Lou began their family. They had seven children: Jane, Dan, Craig, Jim, Shirley, John and Dave.
Borgialli decided to raise Herefords, but the family came to raise many different types of animals on their ranch: chickens, turkeys, pigs, sheep, horses and even milk cows.
Eventually Borgialli invested heavily in Black Angus. To make ends meet, Borgialli worked for his neighbors when they required an extra hand. He began a custom haying operation that served many in Johnson County.
Borgialli's operation grew and soon consisted of over 400 head of mothering cows.
In 1993, along with one of his sons, Borgialli expanded, purchasing another ranch between Buffalo and Gillette. Borgialli's sons and grandsons helped him operate the two ranches and the leased land used in the haying operation.
Borgialli served his community as well. He was a member of multiple boards, holding positions on the Johnson County Weed and Pest board and the Lake DeSmet Conservation District. He donated equipment to the Johnson County Fair board and served as an election judge for over 20 years.  
In March 2014, while working on his ranch, Borgialli passed away at age 82. The love of his life, Mary Lou, rejoined him five years later in April 2019. Together they had raised seven children and built a full-scale ranching and haying operation.
"At the age of 82, my grandpa suddenly left us, doing what he loved,
where he loved to be – working with his cows," Brittnee said. "He was one of a kind, who truly had a heart of gold and always put others first. He always said he was blessed with this life and all of us in it, but in reality, we were the blessed ones to have such a great cowboy we got to call ours."