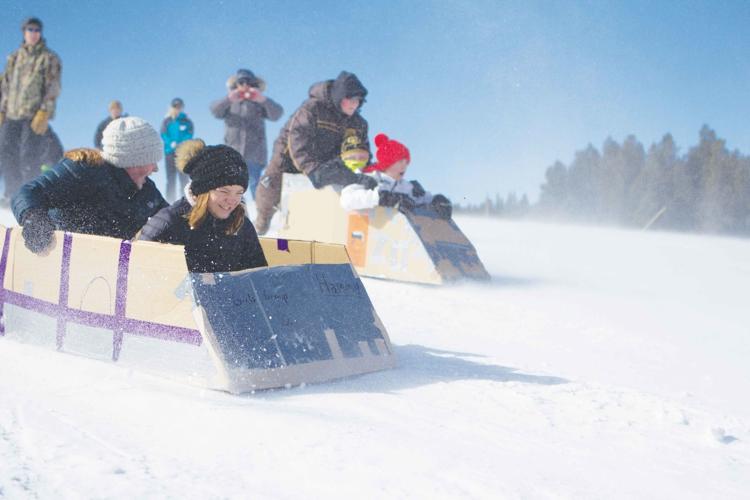 Riding in a cardboard box sled requires sitting inside a box. Creating a winning one requires thinking outside the box.
Luckily, creativity was in no short supply among the sixth graders in English teacher Mike Scarlett's room.
As Scarlett gingerly walked around his classroom March 2 – while attempting to avoid stepping on cardboard, duct tape and students – he was amazed by the creativity he witnessed as his students constructed makeshift sleds using only cardboard, duct tape, hobby knives and yardsticks.
One group constructed a circular sled. Another built a sled with triple-layered walls. Yet another used the yardstick as a makeshift handsaw.
"We've been doing this for years now, and already this morning I've seen three or four ideas I've never seen before," Scarlett said. "That's pretty exciting."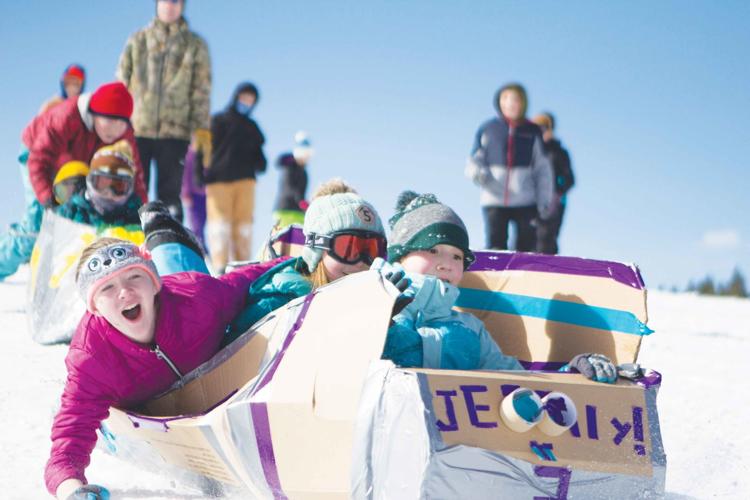 This sort of creative problem solving is exactly what the Box Sled Challenge is all about, according to sixth grade science teacher Ross Walker.
"We're really focusing on 'I don't care if your prototype was slow or if it was wrong,'" Walker said. "A lot of kids think that if they fail on the prototype, that's a bad thing. But it's really just about rerouting our thinking in order to find what works. Through this whole process, the students are learning what does work and what doesn't. So we're starting to see some growth that way, and that's pretty exciting."
When the 86 Clear Creek Middle School sixth graders paraded up Pole Creek Hill to race their homemade cardboard sleds on March 4, it was a culmination of a weekslong interdisciplinary unit that crosses the boundaries of English, science and math.
The sled building process started in Kris Thiele's math classroom, where students calculated the measurements of their sleds and drew models on graph paper.
"The students are taught about surface area," Thiele said. "We design their sleds, and once the sled is designed, they have to calculate the total surface area of their sled so they know how much cardboard they're going to need."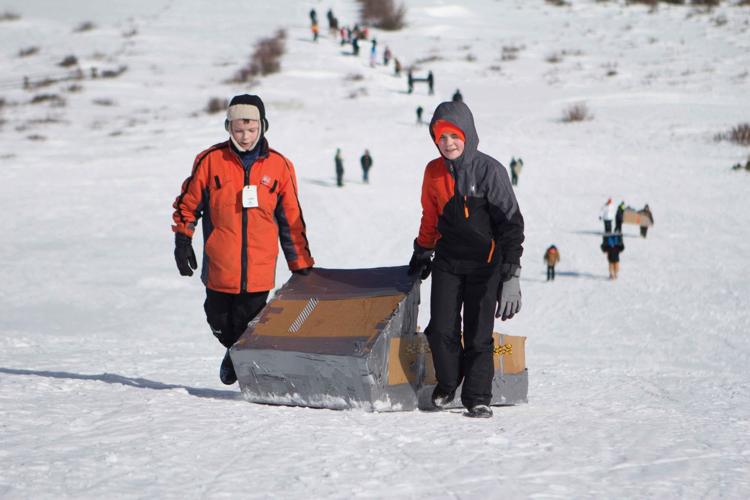 With measurements complete, the students headed down the hall to Walker's science classroom to make small-scale models out of shoeboxes.
"We talked about the different types of friction: friction due to air resistance, static friction and kinetic friction," Walker said. "We had the kids build small-scale prototypes, and they were able to test them on one of our snow mounds outside the building. … When they tested their prototypes, we put some rocks in to give them some weight, and we talked about how gravity is going to move them down the hill."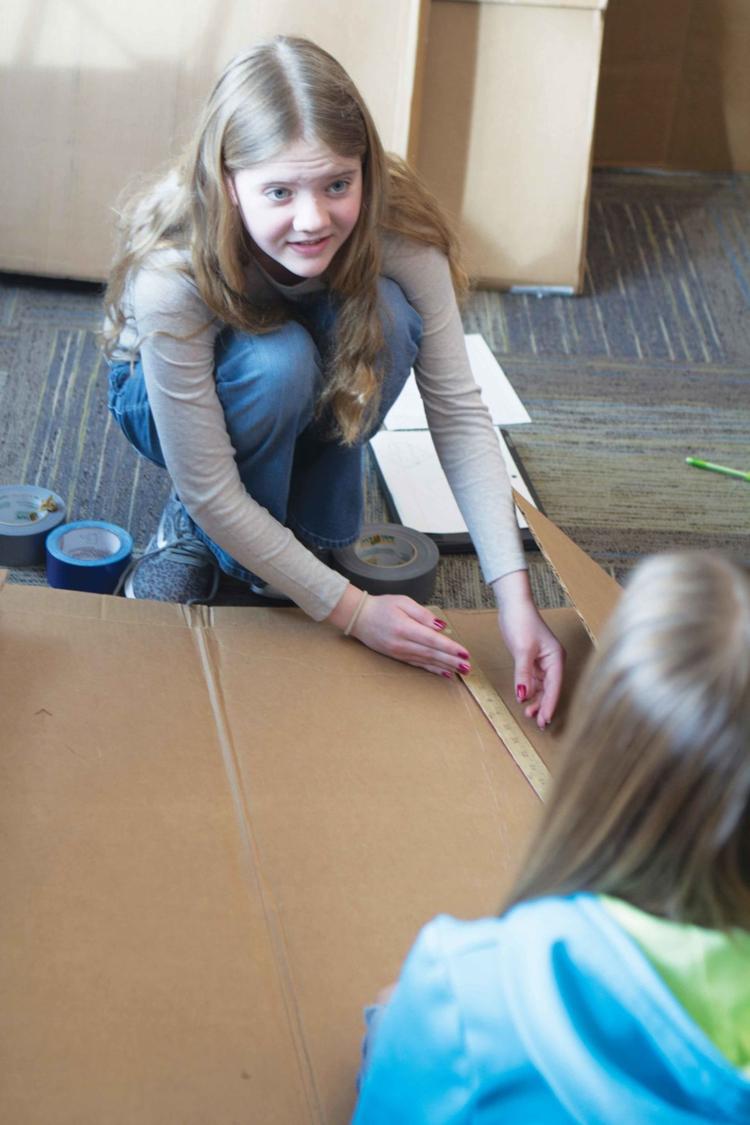 Once the students knew what worked and what didn't about their original designs, they were able to refine their ideas while preparing a persuasive speech for their English class. Each student had a chance to make his or her case for why their sled design was the best – or, in the case of Ella Berrett, not the best.
"Do you want to win this challenge?" Berrett asked. "Well, you do not want to use my original sled."
Because of the slant in her prototype design, snow piled up at the front of the sled and the sled just pushed the snow around, Berrett said. It was more snow shovel than snow sled, she said, but she learned her lesson and corrected the slant.
Next up was classmate Chloe Mauck whose prototype had more in common shape-wise with a piece of pizza than a typical sled. But the design works, Mauck said.
"Imagine your team sledding down the hill in style and in grace and, of course, beating all the other teams," Mauck said. "If that's what you want, choose my sled: the Blingmobile."
Not only was the sled spacious and fast-moving, it also had a really cool name.
"I love the name," Berrett said. "I just love it."
Last, but not least, was Emily Clason. She didn't have her prototype, but a drawing on her speech outline showed a design that looked a bit like an aerodynamic racecar.
Her prototype plowed through snow easily, Clason said – a must for a team with a need for speed.
"If you really want to win, you should take these things to heart, and we could make the best sled ever," Clason said.
All three girls had good ideas for their sleds, Clason said after the presentations, but it made sense to utilize the best elements of all three in order to create the perfect Blingmobile.
"Just one of our ideas isn't going to be enough to win," Clason said. "I think we're better together."
The Blingmobile, unfortunately, did not leave the competition in their dust – or snow – during the race, but every student walked away with important life skills such as teamwork, creative problem-solving and real-life applications of math, science and English, Walker said.
"It's so applicable, right?" Walker said. "They can take these skills with them even after this project is done, and I think that's pretty cool."