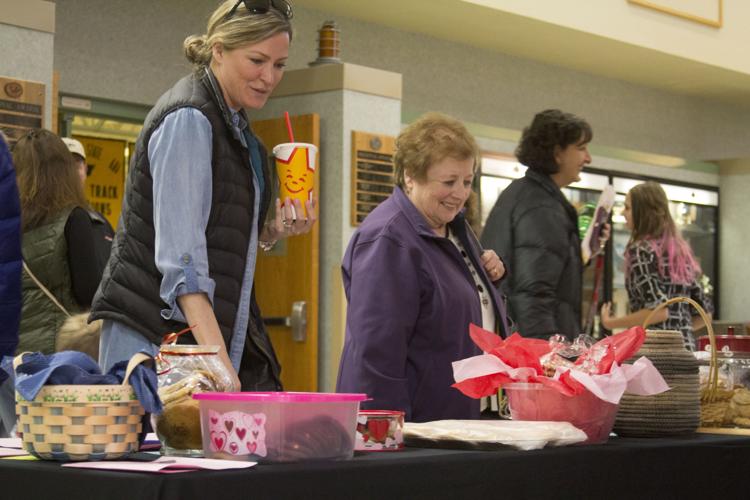 The Buffalo High School Student Council may have fun activities planned for Blackout Week, but the heart of the weeklong celebration isn't lost on student activities coordinator Georgia Wages.
"Cancer is such a widespread issue, and it affects so many students just within our BHS community," Wages said. "We might have a lot of fun stuff planned, but this week is also about raising awareness about cancer and giving back to the community because we really couldn't do everything we do without their support."
Black Out, which is being held Jan. 14-18, is the school's spring homecoming week and involves many of the typical hallmarks of homecoming week, including school spirit dress-up days, assemblies and a macho man volleyball game. But the week is also intended to inspire deeper discussions, Wages said.
Each day during the week, students will have the chance to purchase different colored stickers that represent a different kind of cancer – pink for breast cancer on Monday, purple for testicular cancer on Tuesday, teal for ovarian and colon cancer on Wednesday, white for lung cancer on Thursday and black for all cancers on Friday. The profits from the stickers – along with a silent auction being held during Friday's basketball games – will benefit a Wyoming Make-A-Wish child who has cancer. Wages said the student council hopes to raise similar amounts to previous years. In 2018, the student council raised over $2,000, according to adviser Tracie Kirven.
Sporting events will be held throughout homecoming week with a wrestling match at 6 p.m. on Jan. 15 and both girls and boys basketball on Jan 18. The girls will play at 5:30 p.m., followed by the boys at 7 p.m. Community members are also invited to watch a Macho Man Volleyball game on Jan. 17 at 7 p.m.
A variety of student activities are scheduled both during the school day and after hours, Wages said. The school will host a trivia night at 7 p.m. on Jan. 14. There are a variety of pep assemblies scheduled throughout the week including a "So You Think You Can Dance" assembly on Jan. 14 and a talent show on Jan. 17.
Student dress-up days include a pajama day on Jan. 14, Tourist Tuesday on Jan. 15 where students dress as tourists and Icon Day on Jan. 16 where students dress as their favorite celebrity.
The week promises to be a lot of fun, according to student body secretary Quynn Kennedy.
"It can be hard when planning these things to strike the perfect balance between raising awareness and getting people involved," Kennedy said. "But I think we have a lot of great activities this year. It should be a lot of fun."