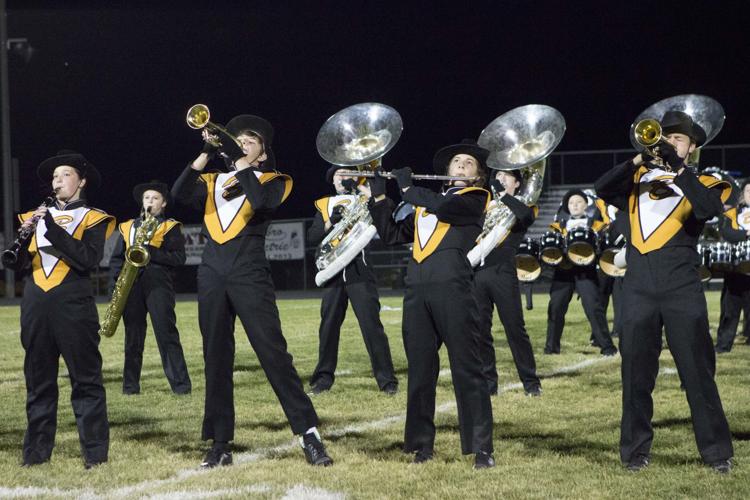 Winter is coming – courtesy of the Buffalo High School marching band.
Less than 24 hours before a fall snowstorm hit Johnson County, the Buffalo High School marching band conjured a little "Ice" during a regional marching band competition at BHS on Oct. 8.
"Our fall show 'Ice' is written by Gary P. Gilroy, and (BHS marching band member) LaCee Bennett came up with this whole elaborate story that goes with the music," said Seth Felbeck, the band's assistant drum major. "It's about this Alaskan explorer who is trying to find treasure atop an Alaskan peak and encounters all kinds of struggles, from a deep pit to a yeti. It's a lot of fun both to play and watch, and I think the crowd really seemed to enjoy it."
The regional band competition, which also featured bands from Gillette, Cody, Worland and Douglas, was the BHS band's first opportunity to show off a show it's been working on since August to their hometown fans, Felbeck said. But it was also the last chance to get feedback from judges ahead of the Wyoming High School Activities Association State Marching Band Competition, which will be held in Casper on Oct. 19.
If Felbeck left the competition impressed with how far his band had come in just two months, he also knows that competition is going to be fierce in Casper.
"Some of the bands were just spectacular, and we're definitely going to have to up our game a bit," Felbeck said. "It's impressive how much we've accomplished, but we also know that we have a lot of work ahead of state."
Felbeck said the band has the show well memorized at this point, which means it is time to fine-tune their performance.
"I think our band is good at expressing the emotion behind the music, but we just have to work on all the nuances of the performance, from our horn angles to watching the main conductor to make sure that we are on time," Felbeck said.
Walker Silbernagel, trombone section leader for the band, agreed.
"I think we need to do a better job of bringing passion to this music, which can be difficult when we play it so much each and every day," Silbernagel said. "But that passion is the difference between a superior band and all the others."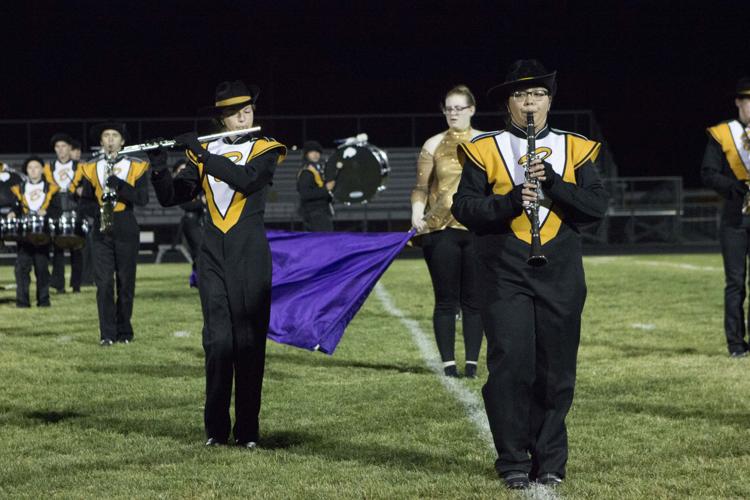 The Buffalo High School band has received a superior rating – the highest rank possible – at the marching festival every year since 2006, according to Director Jason Bennett. Felbeck said there was a lot of pressure to keep the streak going, but he said he was confident that the band could rise to the challenge.
"We all feel the pressure, but we've all done the work and we're confident we're going to get it," Felbeck said.
BHS is one of 21 marching bands from across the state that will compete in the WHSAA State Marching Band Competition this year. The competition will start at 3 p.m. at the Casper Events Center, with the Buffalo band performing at 5:45 p.m., Felbeck said.