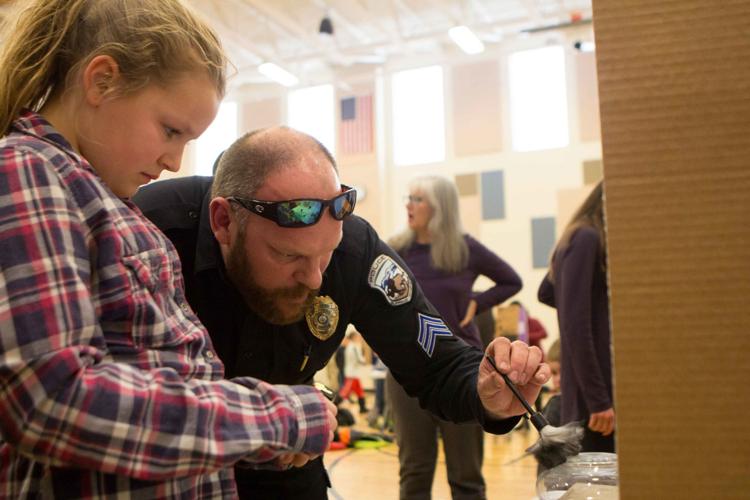 Cate Munger lives in Sheridan. Aiyana Roche lives in Buffalo. Although the two girls are separated by 36 miles, they are united by one question.
What effect does sugar have on yeast?
Roche and Munger, who are both third-graders, didn't always have this question. In fact, Munger says she didn't even know what yeast was until a few months back. But when Roche's mother suggested that the question might be worth investigating as part of Cloud Peak Elementary School's annual science fair, they dove in wholeheartedly.
The girls conducted the experiment during a sleepover a few weeks ago and found that sugar mixed with yeast causes a scientific phenomenon that they have named "yeast farts." A few centuries earlier, Joseph Black – a Scottish chemist and physician – called the same phenomenon carbon dioxide, but the girls are convinced their name is going to stick.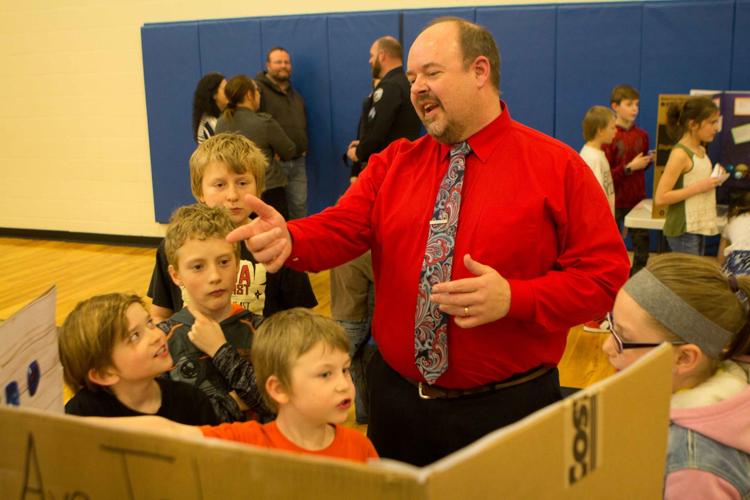 When sugar mixes with yeast, the mixture bubbles and froths and vaguely resembles a muffin, Roche said. This phenomenon is what causes bread to rise and cinnamon rolls to be so delicious.
The girls started working on the project a few months back before Munger transferred from Cloud Peak to an elementary school in Sheridan. But the opportunity to share her research was worth driving to town for, Munger said.
"I knew Aiyana would need some help, and I wanted to see my friends again," Munger said. "It's a cool project, and I wanted to share it with everybody."
About 150 Cloud Peak students participated in the annual science and invention fair, which is an extracurricular activity that all CPES students can participate in.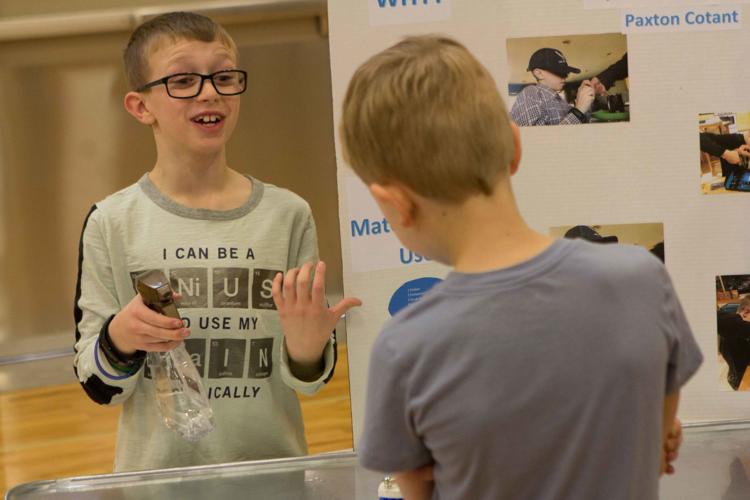 This year's fair featured 77 exhibits – from potato batteries and cleaning drones to solar system replicas and baking soda volcanoes.
Event organizer and science teacher Becky Qualm said she loved all of this year's experiments – even those that didn't turn out the way students hoped they would.
"This is science at its finest," Qualm said. "We have a student who tried to make a potato battery and struggled, and we have another student who made a fruit battery and succeeded. Now, they are both talking and learning from each other. That's what science is all about – asking questions, making mistakes and learning along the way. It's pretty cool to see science in action."