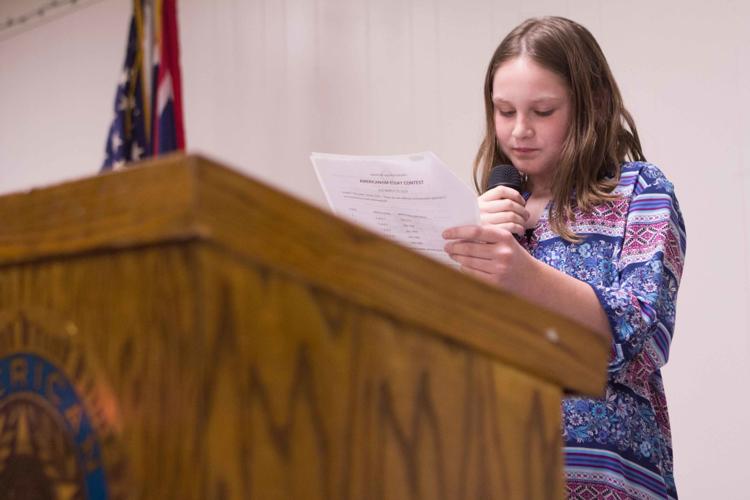 For many veterans, the war doesn't end when they return home, according to Clear Creek Middle School sixth-grader Grace Finkle.
"Imagine people who have served our country coming back to no home," Finkle said. "Now they have to fight another war – the war of homelessness. It might be a war that never ends."
The U.S. Department of Housing and Urban Development estimates that 40,056 veterans are homeless on any given night. It's a staggering number, but the students of Johnson County are dedicated to shrinking that number.
"Veterans deserve better homes than any of us," fourth-grader Tyson Luckow said. "I hope that you consider my ideas, and maybe they might change the world for all veterans. So help me change the world."
Finkle and Luckow were among the top eight Johnson County students in the American Legion's "Americanism" essay contest in 2019, according to Peg Sillivan, the unit president for the American Legion Powder River Post 13 in Buffalo. A total of 107 Johnson County students in the third- through sixth-grades wrote about how to address veteran homelessness in their communities. The top eight students read their essays at the American Legion on April 9.
Sixth-grader Cutter Hulet said that fighting the battle of veteran homelessness starts with accessible mental health care.
"Quality mental health care that is accessible to vets is a sure way to prevent and even end homelessness within our veteran population," Hulet said. "Veterans should not have to go through mental illness alone."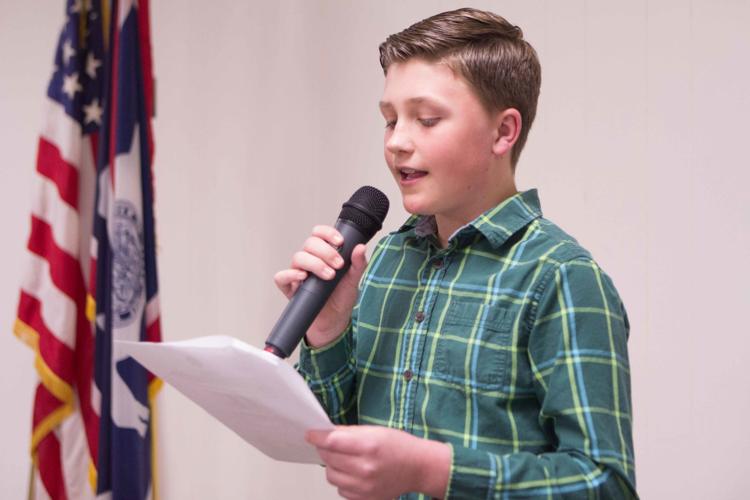 Fourth-grader Abigail Chapman suggested that returning veterans be given a "starter pack" as they return to civilian life.
"When they go back to civilian life, they should get a starter pack with a phone, money, clothing and food." Chapman said. "Also, there should be a good job waiting for them."
Fourth-grader Leah Ramirez suggested making financial sacrifices so those who made the ultimate sacrifice could have a home.
"You can donate money instead of using the money to buy stuff you don't need," Ramirez wrote.
What many veterans need as much as a home is companionship, the students said, and a donation of time can be just as valuable as a financial one.
"Vets also need dignity and respect," fourth-grader Ava Teten said. "We could go weekly and visit them. Talk to them and let them explain stuff to you. Every time you go, you could leave them a card and let them know how much you appreciate them. You could make them feel safe, OK and wanted."
Sixth-grader Kylie Hart agreed.
"Setting aside time to listen to them will make them feel special," Hart said. "Veterans are very important, and they need to feel appreciated and accepted."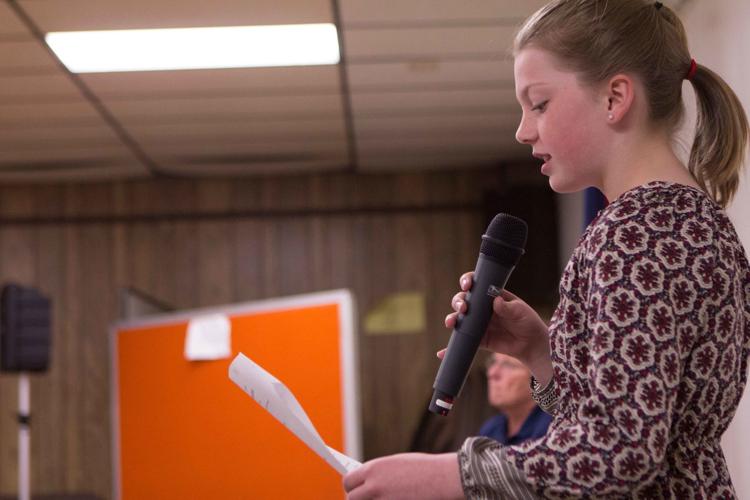 In the end, there might not be an easy solution to a problem as prevalent as veteran homelessness, sixth-grader Lily Ruby said, but it just takes one person to make life a little better for the 40,000.
"Change can start in your community," Ruby said. "With you."
The winners of the contest – Hulet and Chapman – will advance to the state competition later this spring, Sillivan said.