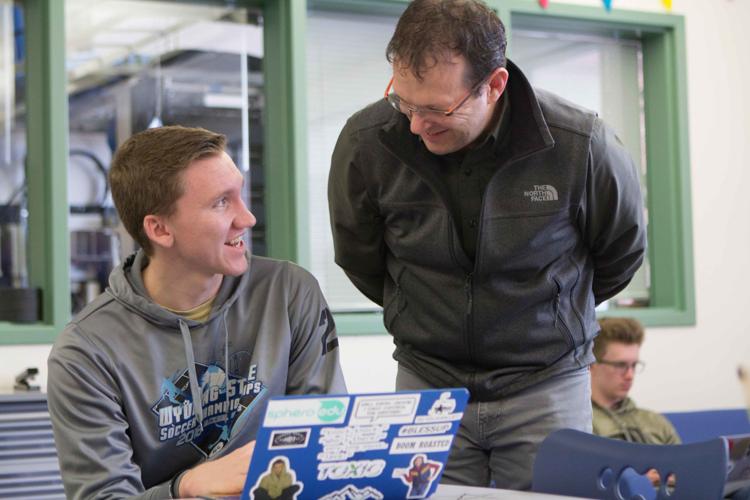 A year after the Wyoming Legislature voted to incorporate computer science into the state's Common Core of Knowledge, the Wyoming Department of Education has released its draft computer science standards.
For Krista Sweckard, technology teacher at Meadowlark Elementary School and member of the committee that drafted the standards, the final product has been well worth the committee's months of work.
"I'm really happy with the standards and really hope everything goes through," Sweckard said. "I totally believe in the standards as written. I know a lot a lot of conversation went into them and everyone on the committee was trying to find the right balance between utilizing the limited resources that schools currently have and giving students what they need. That's not an easy job, but I'm pretty happy with how things turned out."
The Education Department is collecting public input on the standards. A meeting held at Buffalo High School on Feb. 25 was one of five public input hearings held throughout the state.
The public input meetings are just the latest step in the monthslong standards creation process, according to Laura Hernandez, director of standards and assessment at WDE. The process started with the WDE collecting public input on things the standards committee should consider while creating the standards. The committee – made up of 40 members including 16 teachers – first convened in late May and considered various state and national standards when drafting Wyoming's standards.
"The committee eventually chose to use standards from Oklahoma and the national Computer Science Teachers Association as a framework," Hernandez said. "They took the best of everything they saw and enhanced those standards to make them Wyoming specific."
The 231-page standards document outlines five domains or core concepts that every student in Wyoming should master. Within those domains are 16 standards, and within those standards are 130 benchmarks. The benchmarks that students must meet are dependent on the age of the student with different benchmarks for kindergartners through second-graders, third- through fifth-graders, middle schoolers and high schoolers, Hernandez said.
The first domain is "Computing Systems." Under this domain, students will learn about such standards as devices, hardware and software, and troubleshooting.
In the second domain, "Networks and the Internet," students will learn about cybersecurity and network communication and organization. In the third domain, "Data Analysis," students will learn about data storage; collection, visualization and transformation of data; and inference and models.
Standards in the "Algorithms and Programming" domain include algorithms, variables, control, modularity and program development. Standards in the "Impacts of Computing" domain include culture; social interactions; and safety, law and ethics.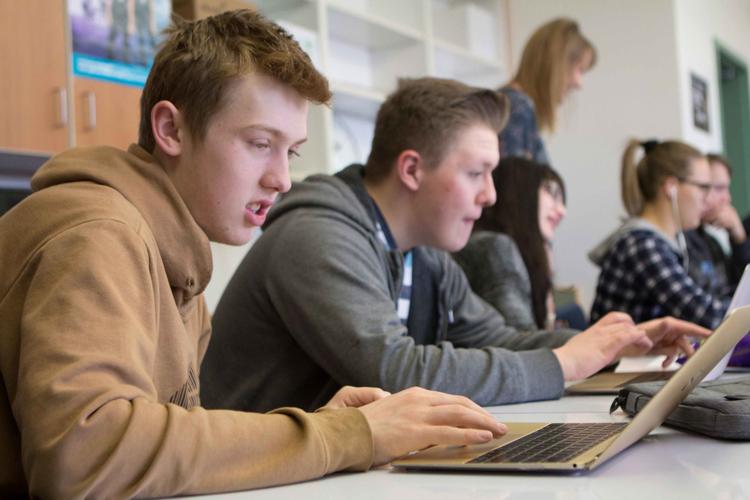 Nine teachers and computer science professionals from Johnson and Sheridan counties attended the public input hearing in Buffalo. While the majority of those in attendance expressed satisfaction with the standards, Sheridan College computer science instructor Mark Thoney said there was still some room for improvement.
"I think the standards are great, but we might be missing the practical use of computers," Thoney said. "In many ways, my students seem to be digitally savvy, but a lot of them don't know how to properly store information on a computer or how to spot phishing emails. There is a lot of general usage stuff that is incredibly important that these standards don't cover but should. Otherwise, it's like teaching math without teaching personal finance. It is a huge missed opportunity."
Anne Gunn, who works with Thoney at Sheridan College, served on the standards committee and said she was proud of the work that was done. But she said the work wouldn't be over once standards were approved.
"The normal review cycle for standards in Wyoming is nine years," Gunn said. "There is a lot that can change in the world of computer science in that time. These standards should not sit around for nine years before they are reviewed in detail. They should be on an accelerated review cycle."
Peter Kilbride, superintendent of Sheridan County School District No. 1, didn't have concerns about the standards but worries about his district's ability to offer computer science on a limited budget.
"I love the idea of computer science in our schools, but for a small district like ours, getting certified teachers will be very difficult when we have very limited staff and funding already," Kilbride said. "If the state will fund this mandate, that would be wonderful, but it will be very difficult for us to bring computer science to kids in the way that is being asked of us without more funding. Right now, we are having to look at getting rid of our ag or fine arts programs, because I can't do it all with the limited funding I have."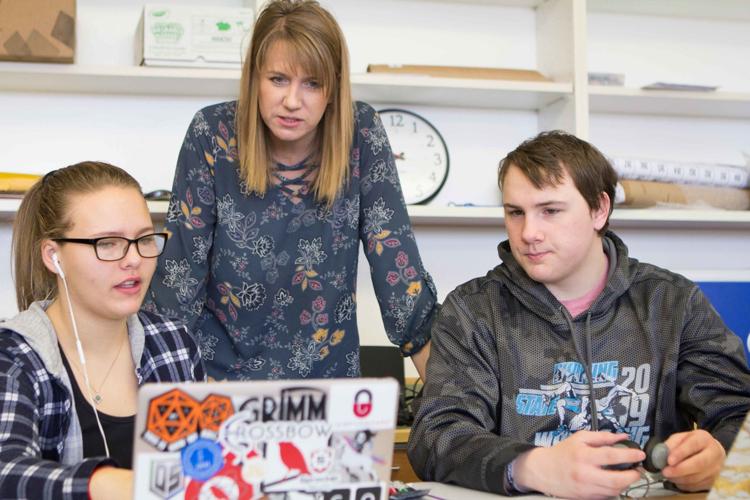 Sweckard said the committee had heard concerns similar to Kilbride's throughout the standards creation process. While she sympathizes with smaller districts and schools, she said, the answer doesn't lie in more funding or hiring computer science professionals to teach classes. Rather, districts should invest in existing personnel and help them become certified in teaching computer science. Both Sweckard and fellow Johnson County School District teacher Julie Snyder are in the process of receiving their computer science endorsements so they can teach the subject in all the schools in the district.
"Julie and I were working in the district before, but we have been morphing and adapting into this different role since computer science was added to the common core," Sweckard said. "I think that willingness to adapt is key, and it's why I'm not too worried about our district as we move forward. I think our district is going to be OK. It will take some additional training for staff, but I think our district is well on its way to being ready for these new standards."
A summary of the public input gathered during the WDE's meetings will be presented to the state board of education at its March 21 meeting in Casper. If the state board moves to adopt the draft standards, an additional public comment period will follow before the new standards are adopted. If the state board does not adopt the draft, the standards will go back to the committee for more work.
Once adopted, school districts will have until the 2022-23 school year to implement the new standards.
The draft standards and the public opinion survey can both be found at edu.wyoming.gov/compsci.