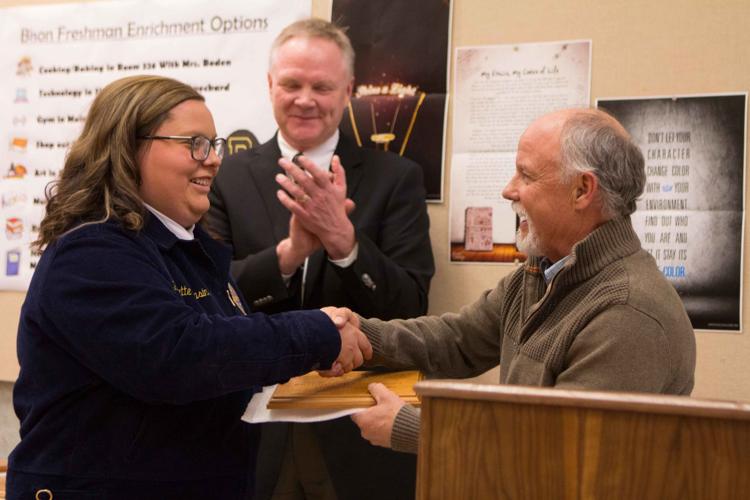 With only 72 students, Buffalo High School's class of 2019 is one of the smallest in recent memory. But what it lacks in size, it makes up for in strength.
"The class of 2019 has been one of the smallest classes to matriculate in recent memory," English teacher Karen Blaney wrote to the Buffalo Bulletin. "Small, but mighty. Although this class is few in numbers, they have had a great impact on BHS as leaders and innovators."
That strength was on full display on May 6 as the Kiwanis Club of Buffalo handed out its annual awards of merit to some of the best and brightest of the class of 2019.
"The teachers had a hard time choosing the recipients this year because so many of these students are deserving of recognition," business teacher Kami Kennedy said. "The class of 2019 is just an incredibly gifted class."
Since the 1960s, the Buffalo Kiwanis club has rewarded academic excellence at Buffalo High School through its annual Awards of Merit program. The awards are the longest-running program of the Buffalo club, aside from the Stars of Tomorrow talent contest, according to Kiwanis secretary Steve Reimann.
Department heads at the high school were charged with selecting the students who excelled in each of the school's 13 departments.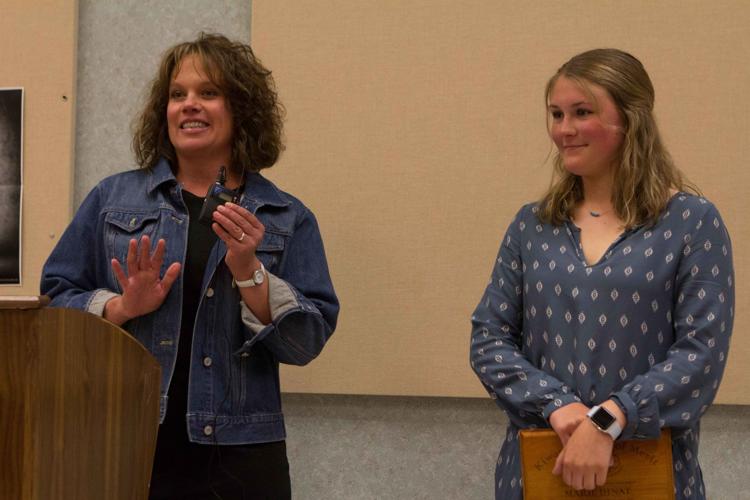 This year's recipients are Macy Johnson for band, Skyler Parrott for choir, Bridgette Klasinski for agriculture, Morgan Allison for cabinet building, Luke Glassock for construction technology, Matthew Gardner for mathematics, Morgan Felbeck for social studies, Marie Ihnat for English, Georgia Wages for world language, Ayleen Meriam for art, Marc Wodahl for ceramics, Tyce Dahlberg for business and Cody Milmine for science.