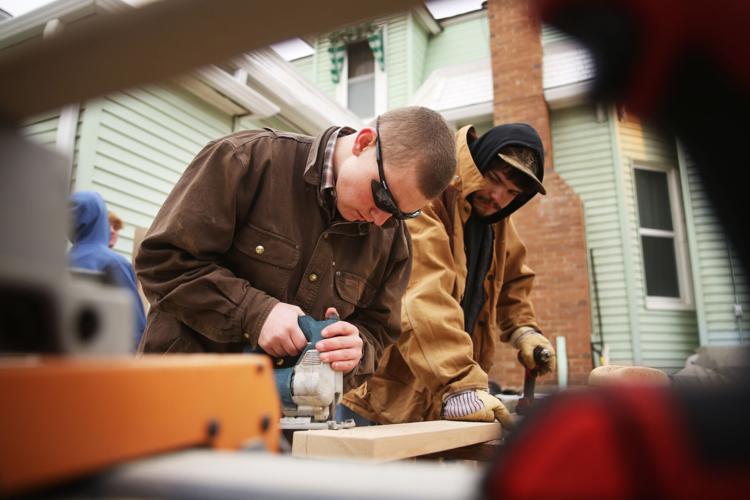 As they braved the cold, snowy weather on Thursday, Buffalo High School students were marking, cutting and screwing down deck boards behind the large Victorian-style home of school counselor MaDonna Esponda.  
As part of a new "geometry in construction" class offered at Buffalo High School, students are building a wood deck for their final project, which will also feature exterior railings, a stairway and a back door.
"It is turning geometry, a classroom-oriented course, into an application-based course," said construction teacher Clark Chesbro. 

The class takes place over two periods and is taught by Chesbro and math teacher Keith Leppert. Leppert said he likes that the class allows the students to see the relevance of what they learn in the classroom.
"I have talked to so many people in the community who say, 'Man, I wish I paid more attention in geometry because I use it all the time now,'" said Leppert. "Rather than waiting until after the fact, they are seeing firsthand how it is used in this class."
After the students drew up plans and calculated the cost of the project, they gave Esponda an estimate. She approved it and bought the materials, and the students are now providing the labor.
"We are not trying to compete with carpenters in the community," said Chesbro, "but we are trying to develop skills and kids who may go to work one day."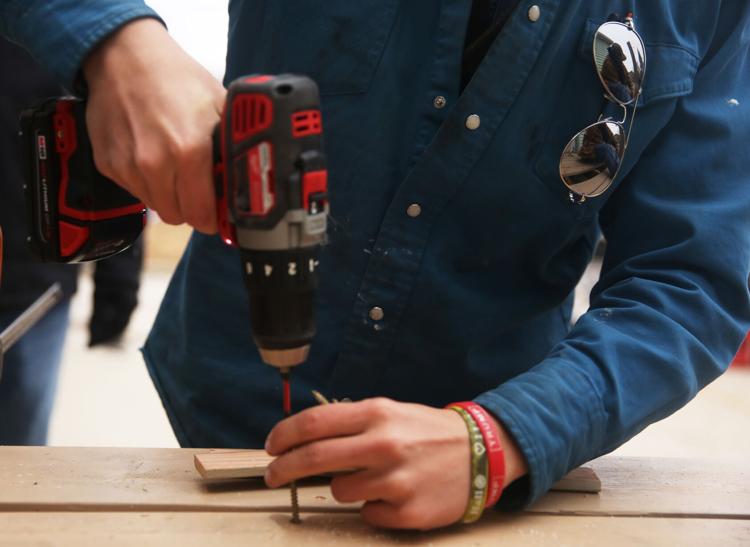 Chesbro wanted to have a hands-on project for students to apply what they had learned in their math course, so he reached out to community members and found that Esponda needed a deck built.
The class started with a focus on at-risk students in credit recovery, but Chesbro said he wants to open the class to more students in the coming years.
"We would love to see this class grow," said Chesbro, "and our goal is to have this class available for every kid to take geometry and use those skills in an application-based class."
Students have been building the deck for a week, and Chesbro said he hopes to have the project finished by Dec. 18.
"We are excited about doing this project," said Leppert, "and we have good support from the district and our administrators in developing the class."