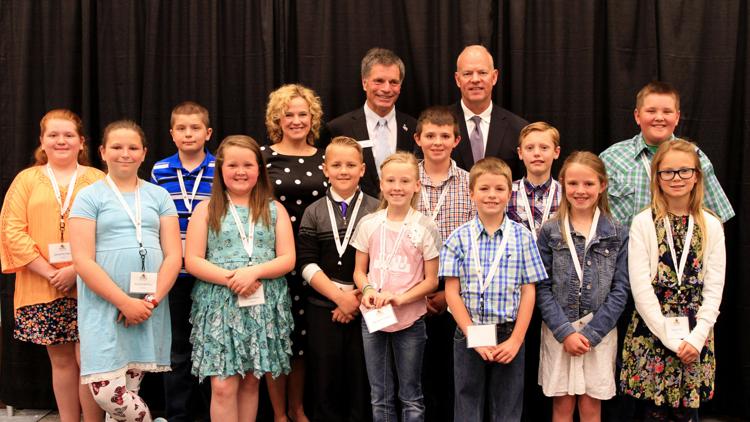 When he was offered a chance to design a bookmark themed around Wyoming's natural resources, fifth-grader Logan Jordahl had no shortage of ideas.
"In fact, I had so many ideas that I couldn't fit them all on the bookmark," Jordahl said. "I wanted to have a train on that hill there, but I just ran out of room. I'm pretty happy with how it turned out though."
Jordahl and his classmate Grant Keeler were among the finalists in this year's Wyoming Agriculture in the Classroom bookmark contest. The contest, which is open to all second- through fifth-graders, requires students to design a bookmark around a certain agricultural theme. This year's theme was Wyoming's natural resources.
The entries were voted on by parents, teachers and students across the state at the Wyoming Agriculture in the Classroom website. Jordahl and Keeler were among the 13 top entrants in this year's contest.
Both Keeler and Jordahl said they love to draw and were excited to put their artistic skills to the test. But Keeler said there was another reason he participated.
"I wanted to show that Wyoming agriculture is important," Keeler said.
For his bookmark, Keeler drew four boxes. In each box, he drew something he thinks is an important resource of Wyoming – from a bison to a mine to Devil's Tower.
"But my favorite part was drawing a John Deere tractor baling hay," Keeler said. "Tractors are some of my favorite things to draw, so that was a lot of fun."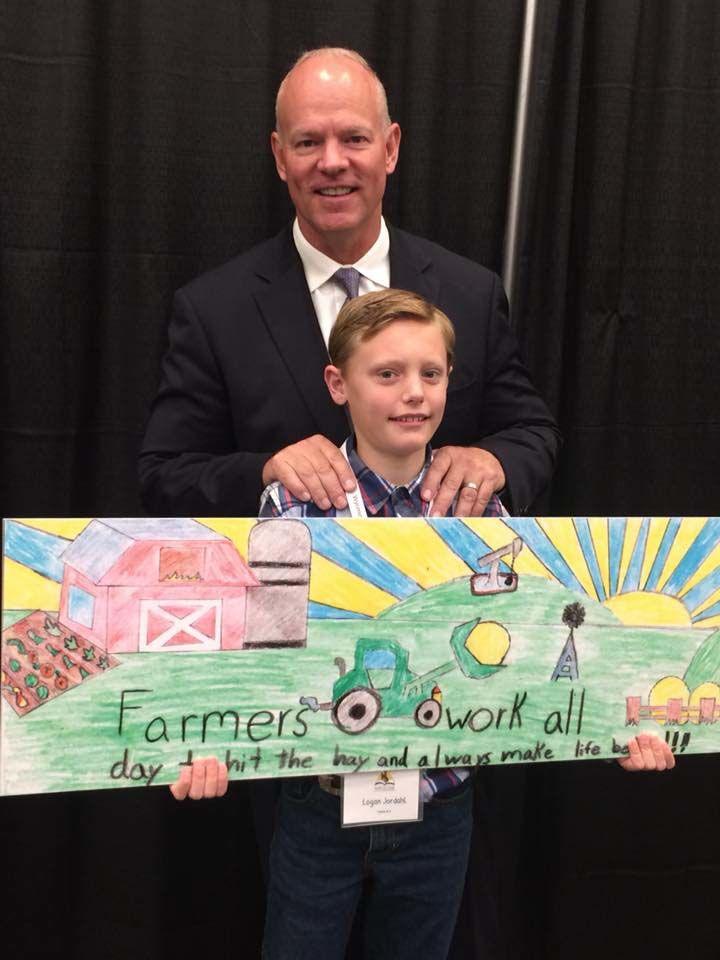 Hay was also an integral part of Jordahl's design. He drew a tractor baling hay on a farm with the message "Farmers work all day to hit the hay and always make life better!"
As a reward for their artistic excellence, Jordahl and Keeler traveled to Cheyenne for a celebration of their achievements on May 21. During the ceremony, the boys met Gov. Matt Mead, who signed their bookmarks.
"It was pretty cool to meet him," Jordahl said. "I'm glad that he liked my bookmark."
Copies of Keeler's and Jordahl's bookmarks and the other 11 winning designs will be available for pickup at Mead's office. The students' artwork is published and distributed around the state. To get a copy of the bookmarks or information about the program, contact WAIC at wyaitc.org or at 369-1749.