As the spread of the coronavirus leaves high school sports in disarray, Buffalo High School athletic director Ryan Mader is working to get athletes back on the field.
During a school board meeting on May 11, Mader announced a spring/summer training program that will allow students to get back to work while also allowing 11 of the district's 22 spring sports coaches to earn some money after not receiving stipends for their canceled activity season.
During the meeting, Mader said that the program would fill a need for athletes in the district as colleges delay and cancel their team camps. The district's training camp, while not sport specific, is open to all athletes and will focus on such disciplines such as strength and conditioning, speed and agility, injury prevention, mental performance, character and leadership development and community service.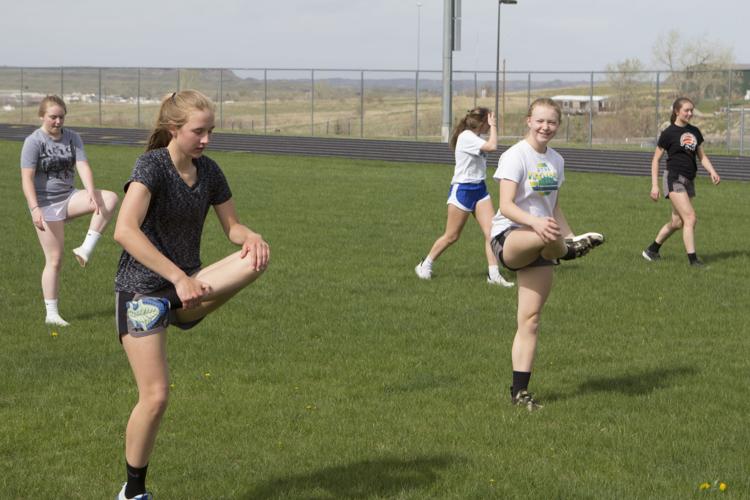 "Our big goal is providing a structured teaching and learning environment for our students, because up to now, athletic training has been all on the kids during this time," Mader said. "I think it will be a relief for them to have that structured environment, and it will be great to have certified coaches in front of kids doing what they do best."
The camps will be split into three sessions of three weeks each, with the first session starting on May 18 and the last concluding on July 16, Mader said. The training program will be held at Buffalo High School on Mondays, Tuesdays and Thursdays from 4 to 5:30 p.m. and is open to all middle and high school student athletes in the county.
In order to comply with COVID-19 restrictions, groups will be spaced apart at an appropriate social distance, and equipment will be sanitized three times a day during training.
The 11 district coaches participating in the training program hail from Buffalo High School, Clear Creek Middle School and Kaycee School, Mader said. All spring sports coaches were invited to participate, but some declined due to prior commitments, Mader said.
According to school board trustee Mike Moon, the new training program provides a great opportunity for coaches to earn their spring coaching stipends while also making a positive impact on student athletes. 
"This is a classic example of making lemonade out of lemons," Moon said. "Our coaches have done a great job of putting this program together. With colleges and universities shut down, I don't know how many athletic opportunities our kids will have this summer, so it's great that we can step up and fill that void. I'd like to recognize coaches for stepping forward. This is going to be a great opportunity for kids."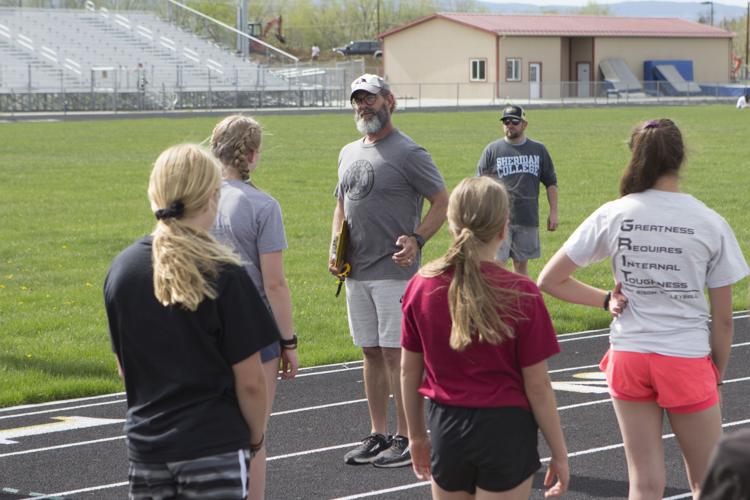 During its April 14 meeting, the school board decided to not provide April coaching stipends to spring coaches who didn't work with students prior to the coronavirus outbreak. During the May 11 meeting, the board announced that coaches would not receive any stipends for services not rendered, although the 11 coaches participating in the training program will be reimbursed for their efforts. Superintendent James Wagner told the Bulletin that he was working with Mader and business manager Tom Sarvey to determine how much coaches will be paid for their summer work, and nothing has been decided yet.
While the spring activities coaches are doing the legwork in the implementation of the new training program, Mader said that he eventually hoped to get all district coaches involved. He said that he hoped the program could last well beyond the current health crisis.
"Bigger picture, this could be something that is more than just in response to the COVID-19 times and restrictions, but a comprehensive program that is shared, supported and promoted across all sports during the year in both in-season and off-season," Mader wrote in an email to district coaches.