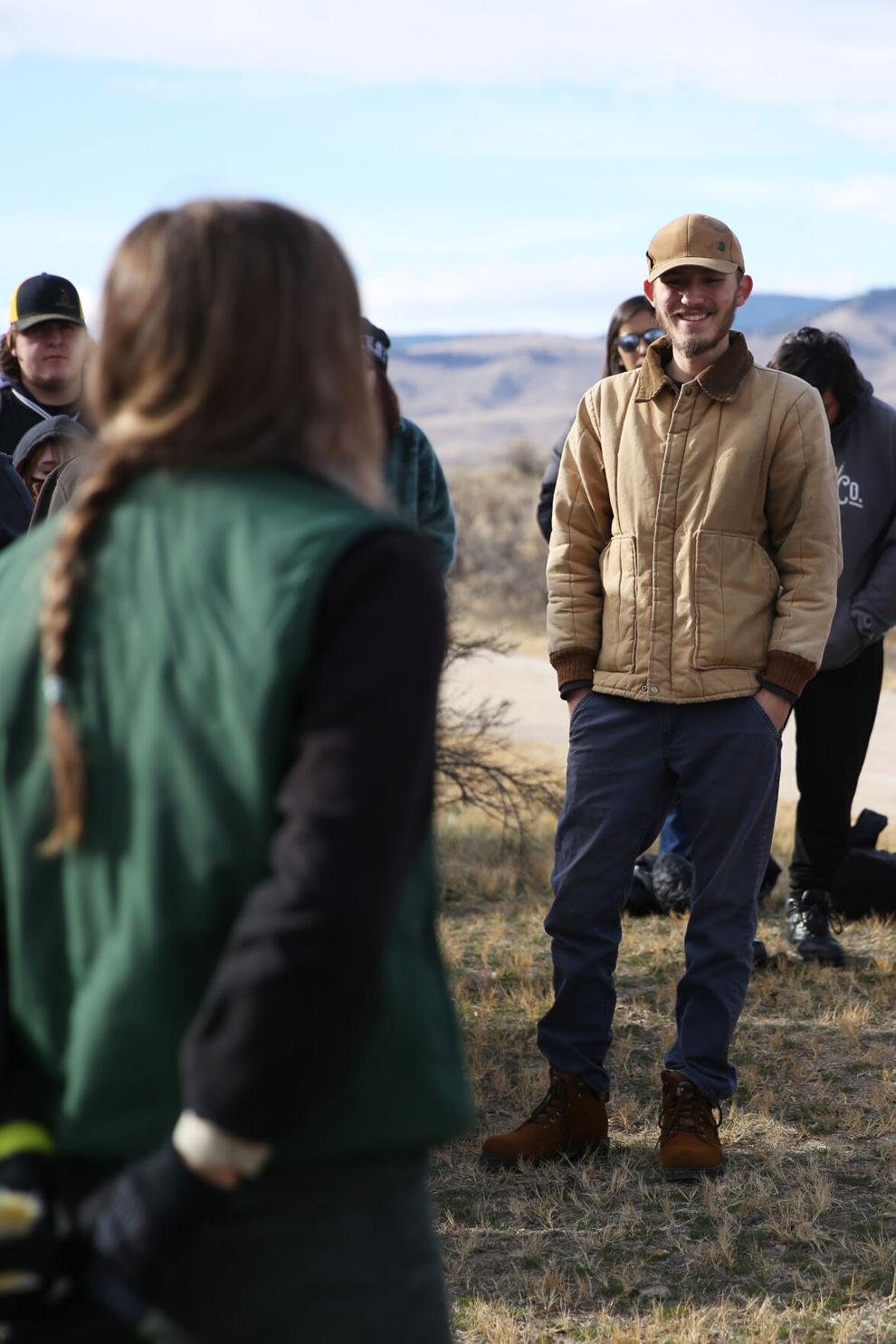 Just a short walk from New West High School sits Clear Creek and the Clear Creek Trail — where students and teachers alike were learning about public lands and Leave No Trace principles on Friday. 
The Leave No Trace experts — Khale Century Reno and Sara Evans Kirol — were teaching New West's students as part of a partnership between the school and the Wyoming Wilderness Association that is working to better connect students with and help them learn about Wyoming's abundant nature. 
"When kids know what's here and are proud of what's here, it increases their sense of self-worth knowing that they live in a special place," New West coordinator Mike Hanson said. 
On Friday, Reno first walked the students through a series of maps, showing them the locations of different types of land in Wyoming — public, wilderness, private and state — and what the specific designation meant for citizen access. 
Evans then helped the students learn more about Leave No Trace — even having them play a card-matching game to demonstrate how long specific products take to decompose if left in the wilderness. 
Cigarette butts, for example, take one to five years to decompose (often affecting water quality along the way), while aluminum cans can take 80 to 100 years. 
While the first event of the partnership happened on Friday, it's actually been in the works for nearly two years, when Hanson said he ran into Reno, the wilderness association's executive director. 
Since that meeting, Hanson said, he and Reno have been working on how to partner up, and that plan has been "gradually picking up steam" this school year. 
While the partnership will be the first for the wilderness association in Johnson County, it's not new for the group, a Sheridan-based nonprofit conservation organization that already works with several schools in Sheridan.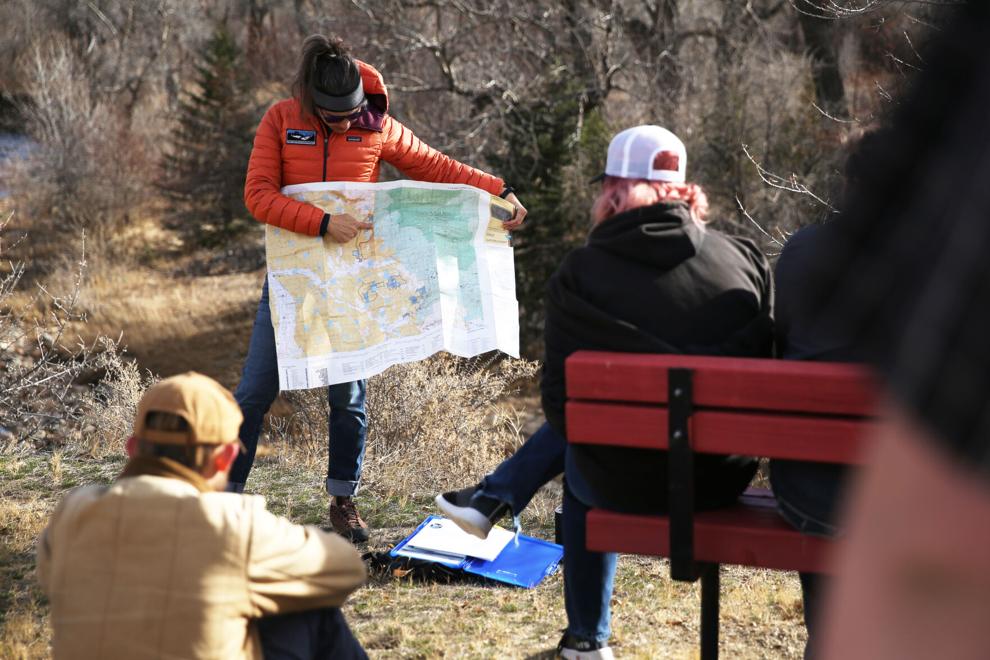 "(We're) really investing into that future generation of how to recreate responsibly within our wildland spaces and also how to advocate and take care of them for the future," Reno said. "So working with high school students is definitely part of upholding our mission." 
In Sheridan, the association currently works to put on outdoor club-style education at several schools, including at the John C. Schiffer Collaborative School, which is Sheridan County School District No. 2's alternative high school. 
But in Johnson County, the partnership isn't club-style and instead features more integrated education, such as Friday's work at Clear Creek. Reno also plans to join the students when they make a second visit to Medicine Lodge Archaeological Site in May. 
On these trips, students not only learn from Reno and other outdoors educators but will often have lessons specifically tailored by their New West teachers for them to learn — though, as Hanson and the teachers found out when they visited first Medicine Lodge in October — adaptability is key.
"What we discovered was, when we got over there, none of our students had been there before, and they wanted to explore," Hanson said. "It's one of the things that I know from working with kids in the outdoors in the past is, you've frequently got to call an audible and say, 'You know what, the best thing for these kids right now is to walk across this landscape and to see what's here.'" 
New West has already planned future trips to the outdoors to use their new partnership, including a trip into the Bighorn Mountains in early December to study trees and cut down a Christmas tree for the school building. 
While the partnership is providing New West students with outdoor educational experiences in the short term, Hanson said he and the New West teaching team hope the partnership can blossom into their larger plan to integrate "the best of education from all corners, not just the alternative school world" into the school's curriculum. 
This means the potential addition of longer trips — such as overnight trips — perhaps into the mountains or even into bigger cities such as Denver, Hanson said. 
"It's our hope eventually that we get to the spot where, you know, going out into the community, onto public lands with our students, is just one of the things that we do that reinforces our goals," he said. 
For Reno and the wilderness association — who receive significant support for partnerships from the Wyoming Community Foundation — the partnership is important because it helps students better connect to the important work that organizations — such as the wilderness association, the U.S. Forest Service or the Bureau of Land Management — are doing in Johnson County. 
"I think it's exciting to have a connection with an organization that actually works in your backyard so they will know, 'Oh, this type of conservation work actually exists,'" she said.