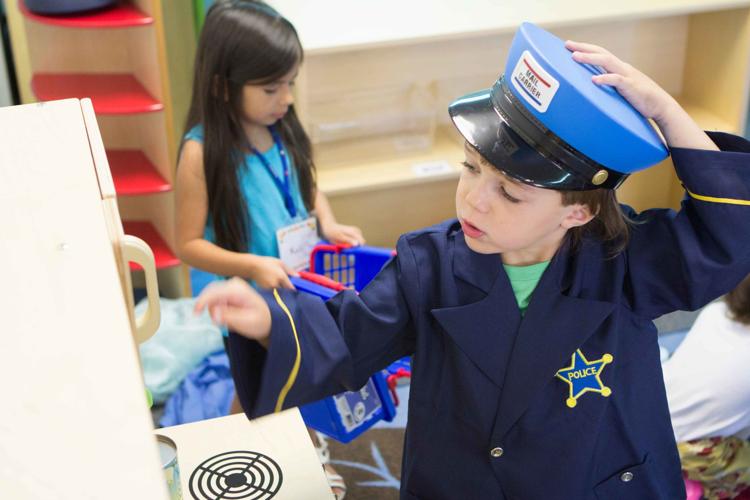 Aug. 19 marked many firsts for Buffalo Head Start – from the first class in the organization's new building at 621 Fetterman to the first day using a new curriculum.
Buffalo Head Start Supervisor Julie Kaufman said all of these first steps were gratifying after a year of work and planning.
"I remember talking to (ANB Bank President) Steve Reimann about this a year ago, and I had all sorts of ideas in my head, and I wasn't really sure how realistic they were," Kaufman said. "It's really exciting to see how far we've come in just a year."
Head Start is a federal program that offers full-day preschool services for 3- and 4-year-olds in the community. It is exclusively for children in low-income families or foster care.
Kaufman said the program focuses not only on student education but also on advocating for student health and helping parents meet their own goals.
"We believe that, for our children to be successful, they need to have a healthy foundation and their families have to be embraced in the Head Start experience," Kaufman said. "All those elements work together to ensure a child's success."
For 26 years, the Head Start program was located at 201 Aspen Drive, but growth and a desire for a more centralized location led to the search for a new home.
"We had one classroom with 19 children, and we had another seven on a waiting list last year," Kaufman said. "The new building gives us more room to serve more kids, and the more centralized location helps raise awareness of our program and all we do."
The center will now have two classrooms, Kaufman said. The first room will feature a full-day class of 4-year-olds, while the second will feature a half-day class of 3- and 4-year-olds. The full-day class kicked off on Aug. 19, and the half-day class will launch on Aug. 26. Both classes accommodate 17 children.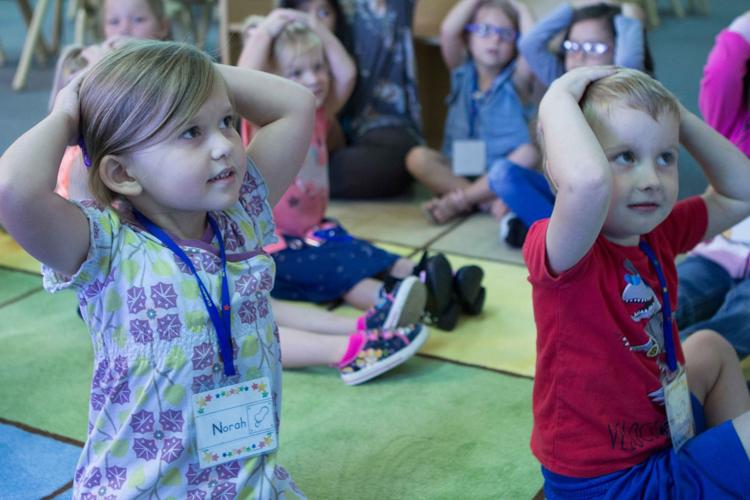 "We are very close to filling both classrooms right now, but we are still doing intakes," Kaufman said last week. "We will create a waiting list, and if a child moves or circumstances change, we can bring another child in as quickly as possible."
The new building's expanded classroom size led to hiring four new staff members, doubling the Head Start staff, Kaufman said. Joining the team this year are a full-day teacher, a teacher's aide, a cook and a cook's aide.
The new school year also brings a slightly altered classroom experience thanks to the school's new curriculum, which is known as Creative Curriculum and is being adopted by Head Start across the nation, Kaufman said.
"Creative Curriculum is a child-led, investigative program that can shift based on student interest and knowledge," Kaufman said. "For example, we will start a study on trees, and we'll explore what questions they might have and what knowledge they already have. From there, we might evolve to a discussion on fruit and vegetables or on the growth cycle. The curriculum is really this broad platform for following children's interests and questions wherever they may take us."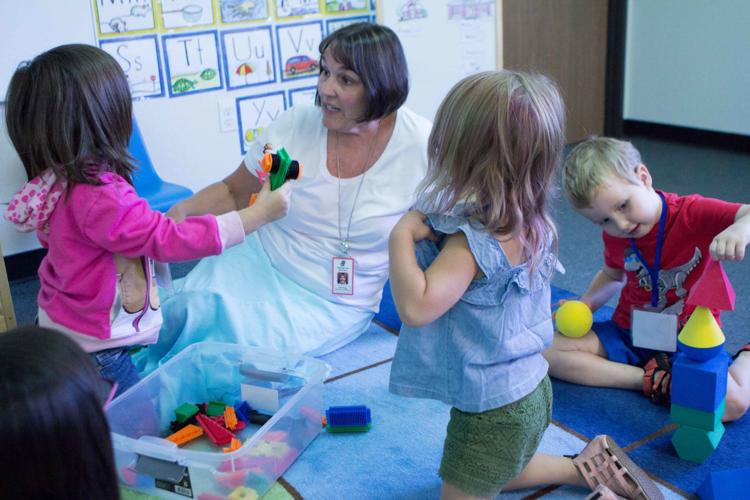 In just two years at Head Start, Kaufman said, she has seen her students and their families experience unimaginable successes – from little "a-ha" moments in the classroom to parents who have earned their GEDs or purchased their first home. She said she looks forward to seeing what else could be accomplished in 2019 and beyond.
"It really feels like the sky is the limit right now," Kaufman said. "We're incredibly excited for the year ahead."