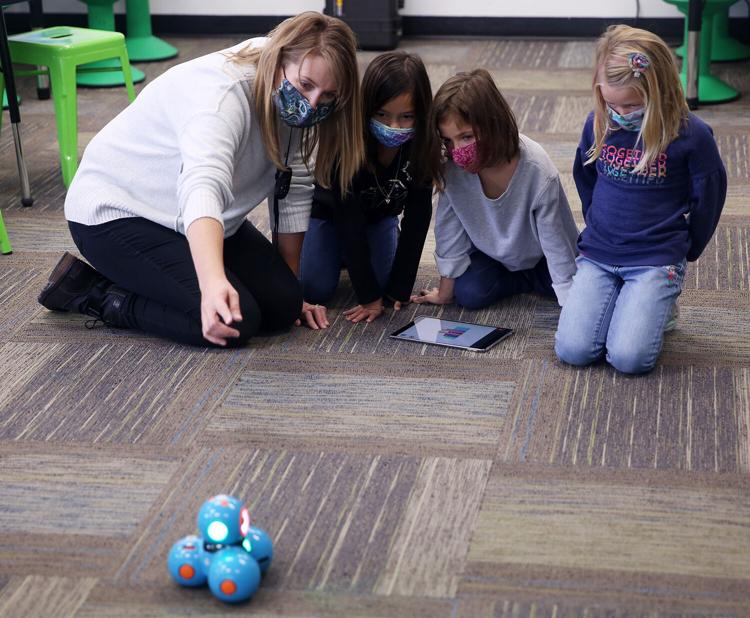 Krista Sweckard splits her time teaching technology in Buffalo High School and Meadowlark Elementary School. Recently, Sweckard was recently named Educator of the Year in the K-12 Digital Learning Awards by the Wyoming Department of Education. 
Despite the age range, Sweckard is able to work with students with the end goal of helping them fall in love with technology. With high school students, we works on coding and building robots. With elementary students, she works on problem solving and simplified coding to operate a different kind of robot.
Sweckard's daughter, now a computer science major in college, is the reason Sweckard is here now. After her daughter grew more and more interested in computers and technology, Sweckard said she had to find a way to help her learn and get involved - and now she helps entire classrooms full of kids learn.