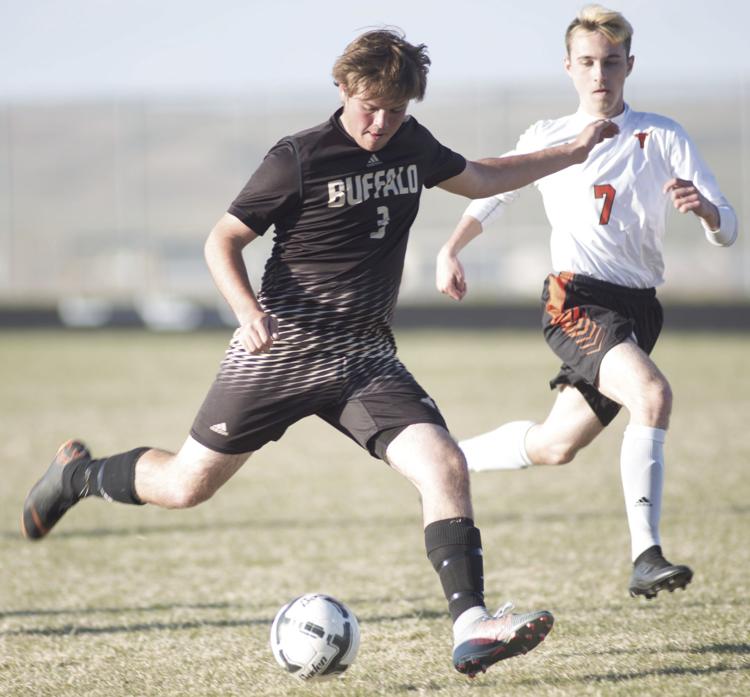 The Buffalo High School Bison soccer team outscored two conference opponents last week by a combined 8-0. Stormy weather canceled what would have been a third game April 26 with Newcastle.
Buffalo took control early against Newcastle at home on Friday on a goal from Sawyer Sweckard and assist from Jacob Velasquez. Anthony Peters fed Sweckard for goal No. 2 in the 25th minute.
"Newcastle is not an easy team to beat," coach Dick Edgcomb said. "They have some really good athletes."
Buffalo finished with 23 shots against the Dogies and 11 shots on goal. Newcastle had six shots and three shots on goal. Mason Moon finished with three saves in goal.
John Zorbas notched his fourth score of the season in the 61st minute against the Dogies on a feed from freshman Andy Wages. Wages added the fourth and final Bison goal on an assist from Taylor Swanston.
"We really have balanced scoring this year. They really created a lot of offense last week," Edgcomb said. "With Joe Musselman again out against Newcastle we had Max Kessler in who has done a great job in the middle. And Taylor Swanston and John Zorbas have really come into their own."
Swanston hammered in the first Bison goal in the 20th minute Saturday against the Bearcats. Sweckard found Swanston who took the pass, cut back and hammered in the open shot.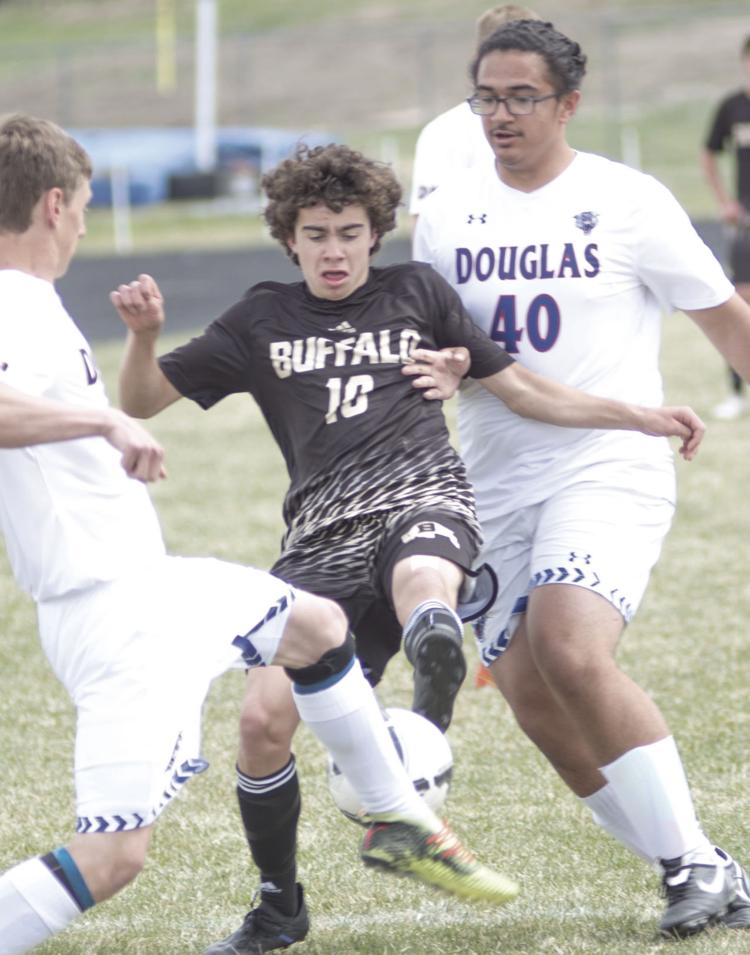 Sweckard found Nathan Swanston 10 minutes later on a rocket shot that blew past the Douglas goalie to put the Bison up 2-0 as they controlled every facet of the game. Zorbas found plenty of room to roam against the Bearcats and nearly every Bison pass seemed to find its mark.
"Douglas underestimated how fast John Zorbas is," Edgcomb said. "The fullbacks seem to be finding Taylor and Max in the middle. Paden Hulet is one of the best passing fullbacks I can remember. He is feeding beautiful passes to people."
With Douglas finding no success on offense, the Bearcats pulled their senior keeper and tried to get something going with him in the middle. Zorbas took advantage of his replacement, however, with two quick goals late in the second half. One came on a punt from Moon, the other on a feed from Nathan Swanston with the goalie pulled.
Musselman made his return against Douglas after missing the past few games with an injury. Even in limited minutes his presence was felt on the field.
"Joe really settles everything down in the midfield when he's out there," Edgcomb said. "It will be nice to try and create some space and get Joe and Max the ball. They are both good with the ball and great passers."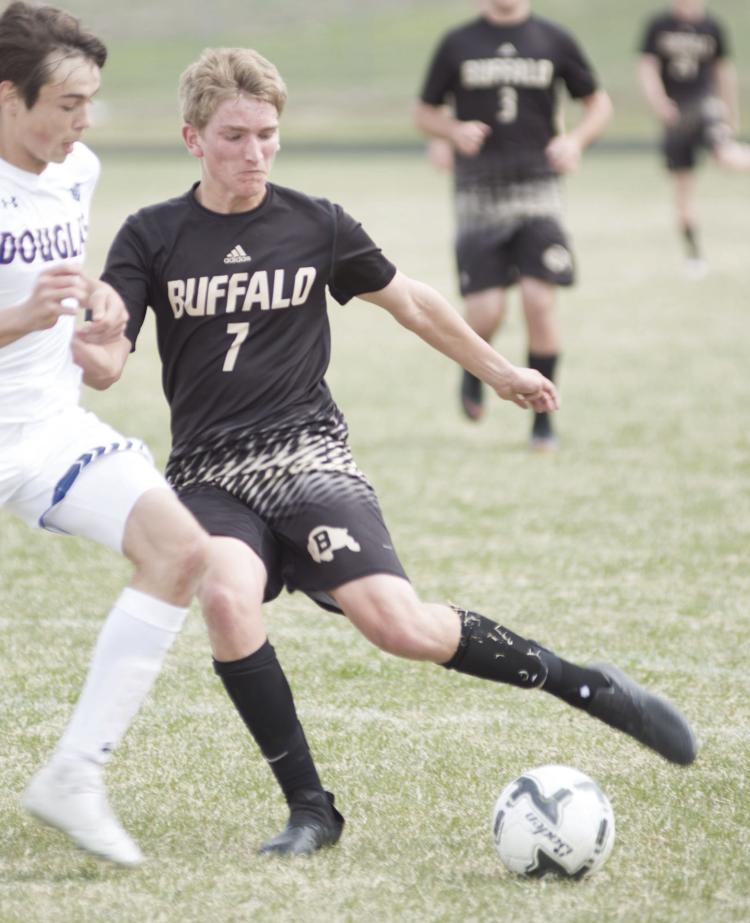 The Bison round out the regular season this week with a pair of conference games. Tuesday was a makeup game on the road at Newcastle. Friday the Bison hit the road for a trip to Rawlins. A win or loss to the surging Outlaws could be the difference between the second and third seed at state next week in Jackson.