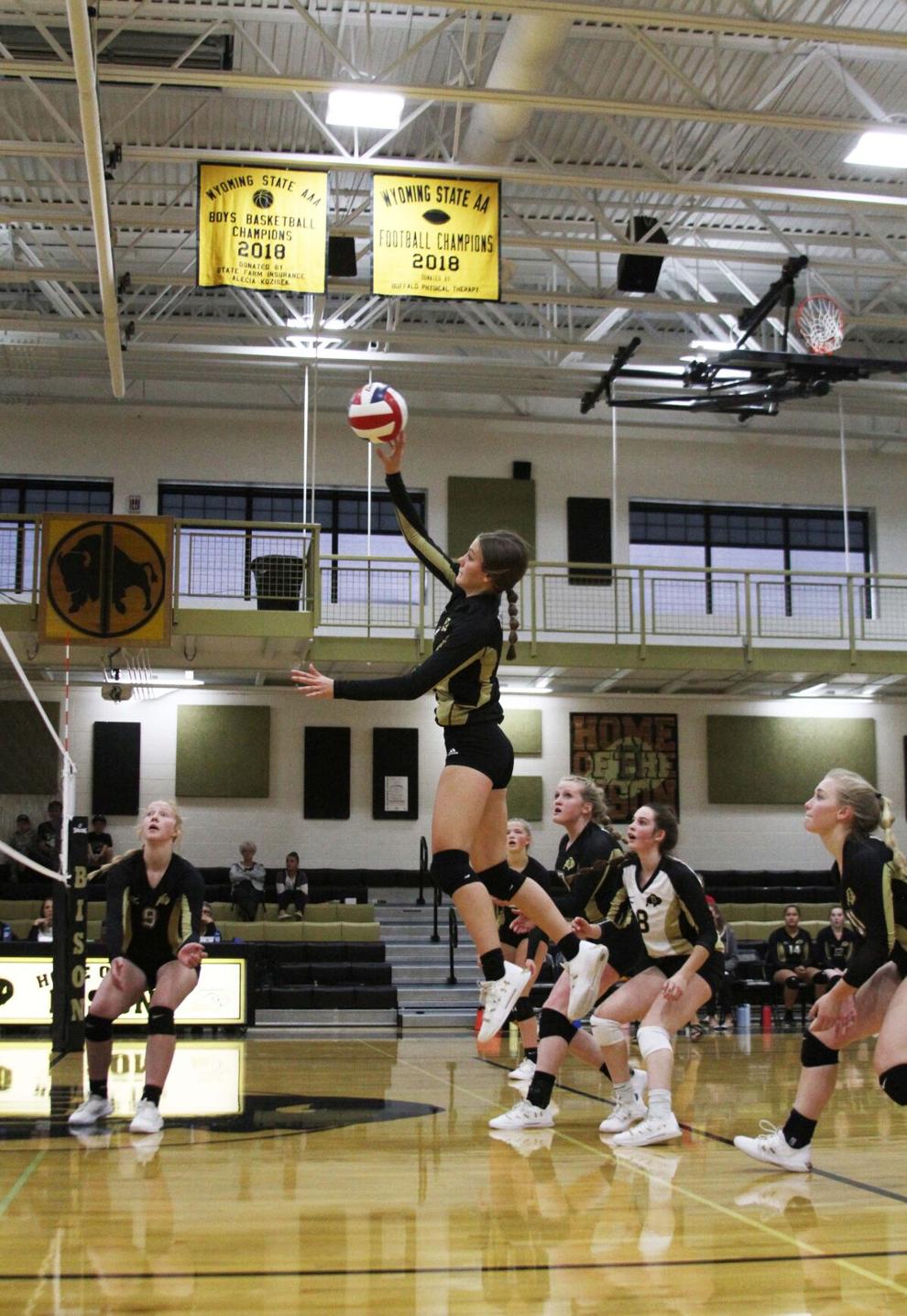 The Buffalo High School volleyball team won twice to open the non-tournament portion of its season. On Friday, the team won a decisive victory against Douglas, a perennial powerhouse. And on Saturday, the Lady Bison debuted at home, winning a hard-fought match against Newcastle.
"The girls came out on fire and definitely ready to play and make a mark on our conference," coach Michelle Dahlberg said.
Dahlberg said the team was excited to play Douglas, which has dominated 3A volleyball for the last several years, to see how they measured up. 
They measured up well. 
Buffalo won the first two sets 25-19 and the third set 25-14 to close the match. 
Dahlberg said she couldn't remember beating Douglas in volleyball since 2016.
"It was pretty exciting to get that victory," she said.
Against Newcastle, Buffalo started out strong. In the first two sets, Buffalo dominated, never trailing and winning both games 25-12. In the third set, though, Newcastle gained momentum. Midway through the game, the Dogies took a sizable lead as the Lady Bison struggled to find their rhythm. 
But where Buffalo's players have previously struggled to get out of the mental rut of playing from behind, they rose to the challenge this time, Dahlberg said.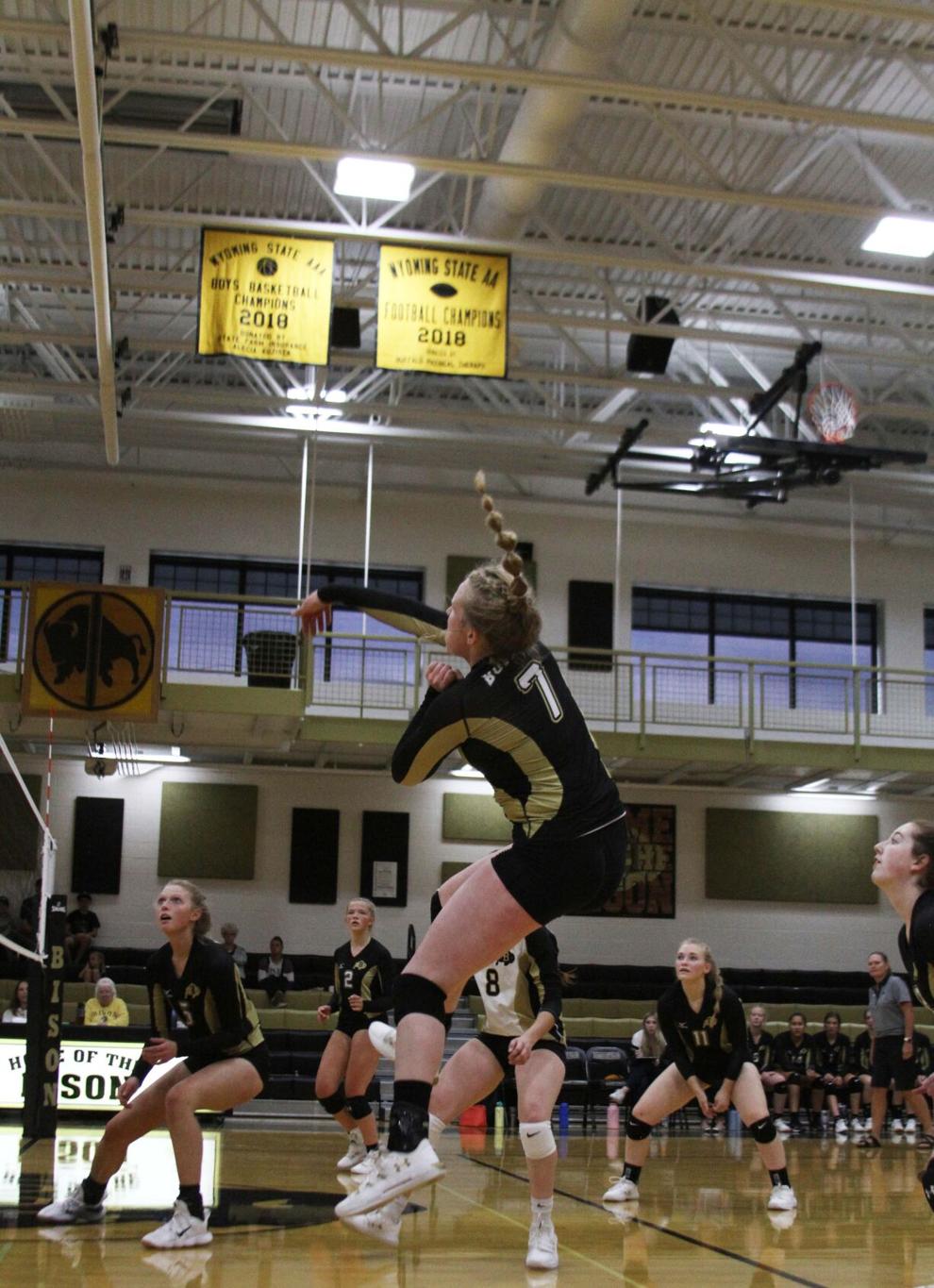 By the end of the set, Buffalo pulled even with Newcastle at 24-24. First Buffalo scored, then Newcastle; the two went back and forth before Newcastle finally ended the set, 26-28.
"I was proud of the girls that we actually responded and darn near won that set, where in previous matches we've had those rough moments and just given it up," Dahlberg said.
In the fourth set, the game began competitively, but the Lady Bison soon pulled away, winning 25-10 and taking the game.
Buffalo will face their third conference team at Thermopolis on Friday, hoping to go 3-0 in conference. The team will return home to face Powell on Saturday, a non-conference matchup.