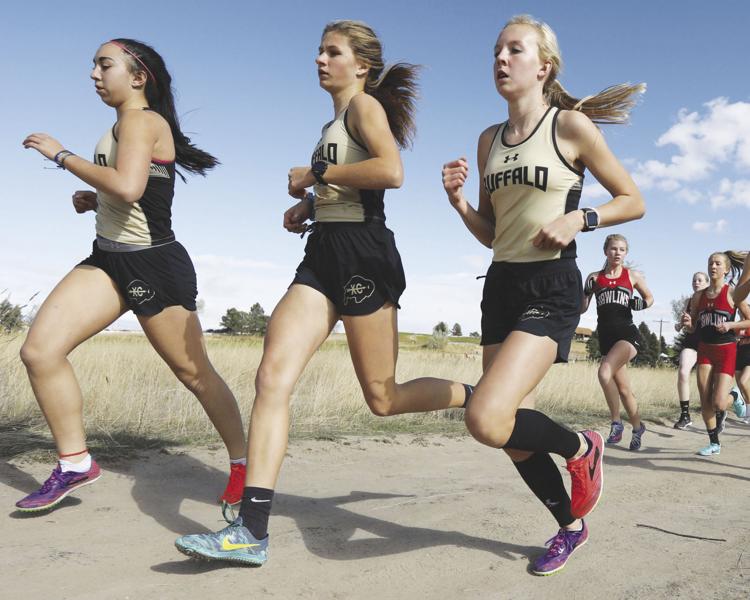 Kendall Tietjen, Lexi Rule and Elizabeth Farris earned all-conference honors Friday afternoon in Douglas as the Buffalo High School Lady Bison cross-country team won the 3A East conference title for the second year in a row.
Tietjen finished third, Rule sixth and Farris seventh in winning the title.
Alaina Gross finished 16th for the girls and Cantrell Rosalez landed 18th to help the Lady Bison edge Rawlins in a tight contest 44-46.
Kollin Milmine ran lights out for the boys to finish second overall to land all-conference and help lead the boys to fourth despite missing two of their top runners.
Andy Wages finished 22nd for the boys. Mossimo Haas landed 23rd. Josiah Bartlett took 28th on the tough Douglas course.
Nobody could tell who won the girls title until the results were announced.
"While we were waiting I told them they couldn't be disappointed as they all ran the best times they ever had there," coach Sandy Moon said. "When they announced the scores they were super excited. You can't single anyone out. It was a total group effort and every single point counted."
Milmine was a full minute and a half faster than last year in Douglas. The boys were short two top runners in Alex Cahhal and Adam Belus, but they will return this weekend for the state meet in Afton, and with those two, the Bison boys should be a contender.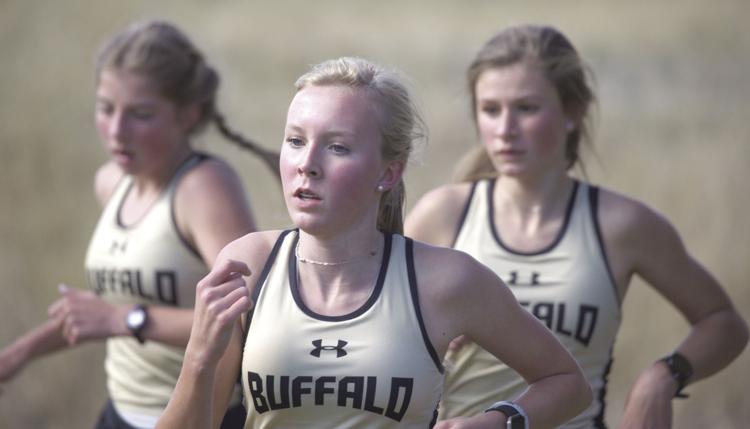 Sam Beach had a good showing for the Bison with a 32nd place finish. Kale Benton landed 38th.
Gabriella Grabin was in the mix for the girls with a 21st place finish. Maggie Olsen was again solid for 36th.
It's anyone's guess as to how the state meet will turn out. With the high elevation in Afton and a hilly golf course in front of the runners it could mean slower times, but it's also a meet where anything can happen.
"The adrenaline will be pumping and it will be a tough course," Moon said. "But everyone has to run the same course so you never know."
The 3A boys race at noon Friday at Afton Valley View Golf Course. The 3A girls are scheduled for a 1:30 p.m. start time.