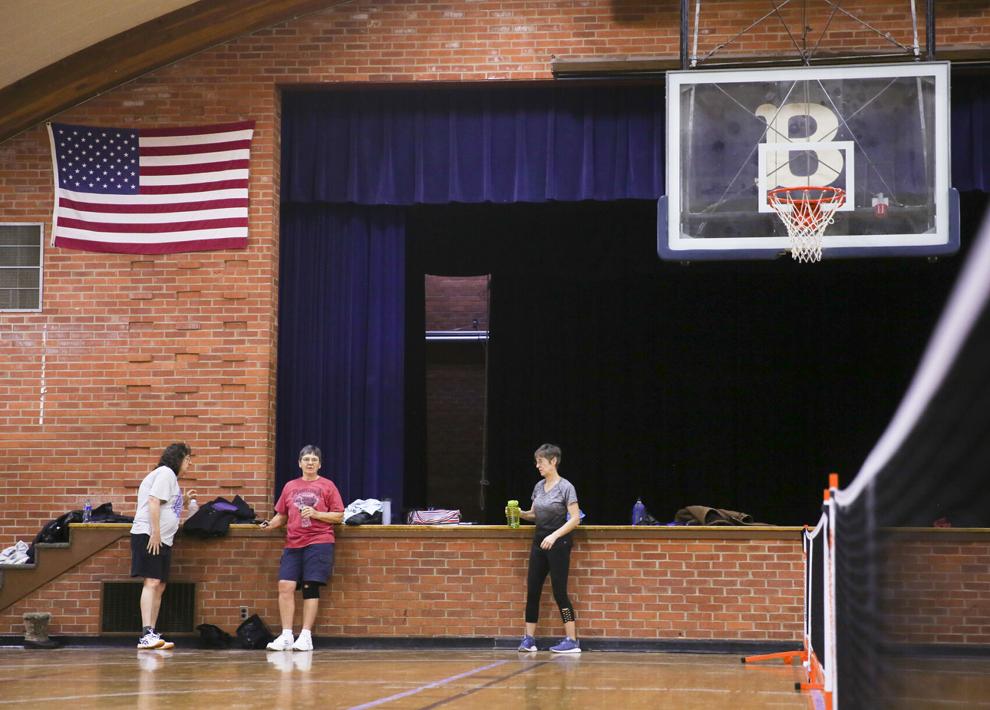 A cop, a banker, a CPA and a rancher (all retired) walked onto a pickleball court on a winter morning, paddles at the ready and eyes on the ball.
It wasn't an unusual scene. On most winter mornings, the sound of paddle on ball emanates from the Bomber Mountain gym, where as many as 15 pickleballers at a time gather to play. On this particular morning, all the attention was on these four pickleballers, who traded shots and jibes from the center court.
Pickleball, similar to tennis but played on a smaller court and with a plastic ball and paddles instead of a rubber ball and rackets, has developed something of a cult following in the United States. Like tennis, the ball can only bounce once on either side of the court, and it must stay in bounds, but the game's supporters say it's more about manipulating your opponent's position than physically outperforming them.
Often, a solid point culminates in what they call a shootout, in which the players keep the ball low, just inches above the net, and creep closer to the midline, increasing the speed and intensity of their volleys until the rat-a-tat-tat of the game sounds more like a semiautomatic than 60-somethings playing pickleball.
Craig Plante (the cop) ended one such shootout with a whip of a forehand that flew past Bill Dooley (the CPA) and landed just in bounds, leaving Dooley frozen in motion.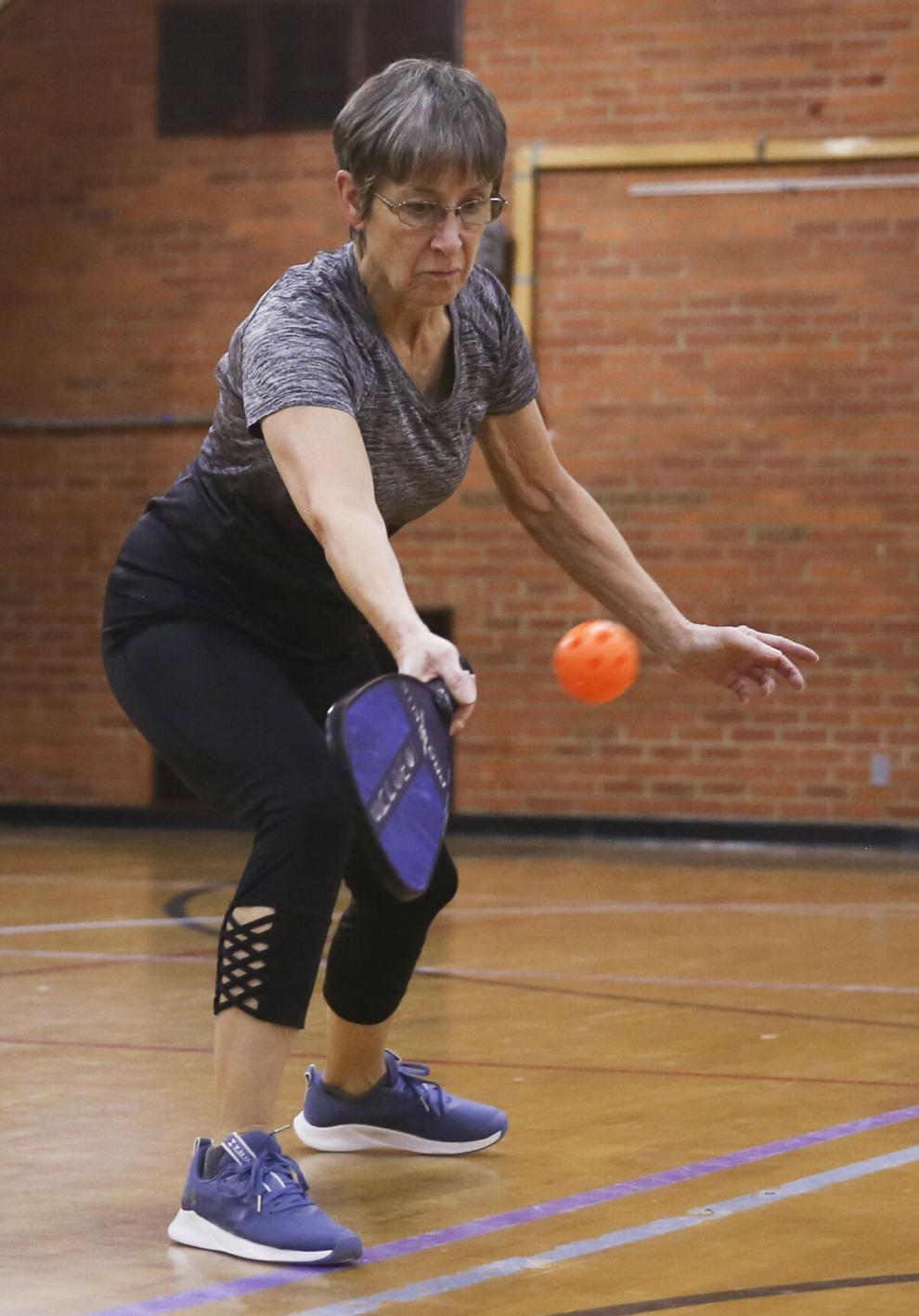 As usual, the players complimented Plante on the shot, chagrined and shaking their heads, before readying for the next serve.
Later, while watching Plante play from the sidelines, Joyce Gammon (the banker) turned to Lester Drake (the rancher) and observed, "Nobody hits anything to Craig."
"You gotta be crazy to do that," Drake said.
"We love it when he shows up," Gammon said about Plante in an interview. "But really — the level of players in Buffalo — I mean, he's exceeded our level of play."
Plante is addicted to pickleball, playing hours upon hours almost every day of the week. Everyone knows it's an addiction, even him. But just 18 months ago, he didn't know what pickleball was. He thought it was for old people. He thought the name was weird. Now, if he doesn't play, he gets the shakes, he said.
He isn't alone. Pickleball — just 57 years old — is the fastest-growing sport in America, according to the Sports & Fitness Industry Association. From 2019 to 2021, pickleball grew almost 40%, with 4.8 million Americans playing in 2021, according to the SFIA.
In Buffalo, Cloud Peak Pickleball formed about two years ago and has 35 members, Gammon, who is also the vice president of the club, said. Sheridan also has a club, and there are courts as far afield as Big Horn and Dayton.
"This is like a little hotbed of some great players," Plante said.
And Cloud Peak Pickleball is hoping to grow. This year, Gammon said, they've upped their online presence, joined the Buffalo Chamber of Commerce and spread the word: pickleball players welcome.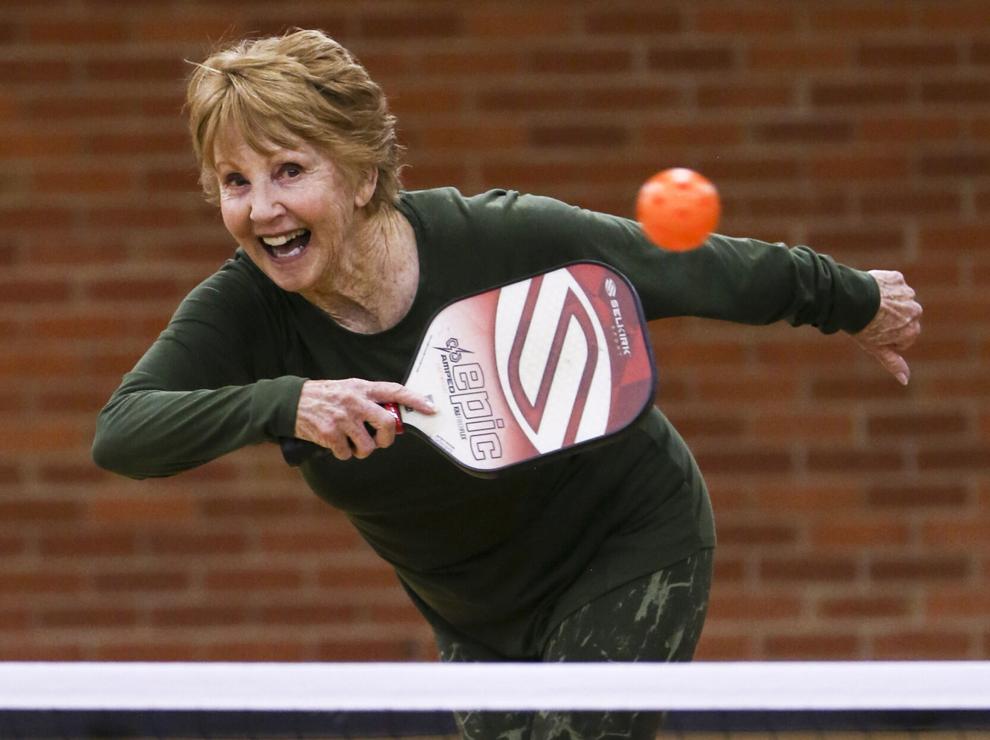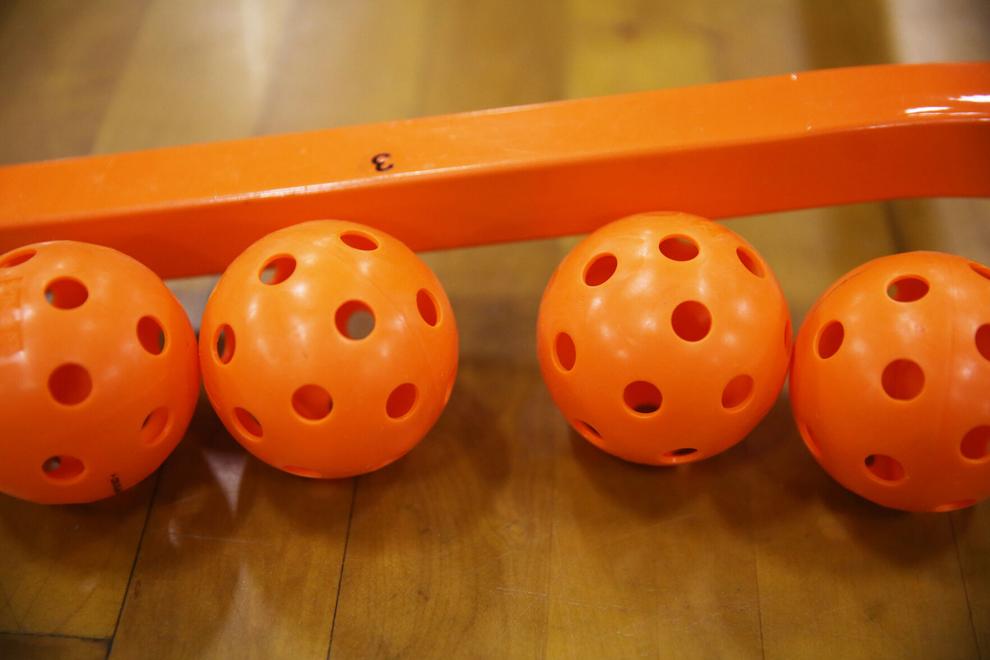 If all goes according to plan, the club will transform the Washington Park tennis courts into dual-use pickleball courts this summer, transitioning from the cracked courts built behind the Johnson County YMCA. In February, the Buffalo City Council voted to support the plan, and the association will request permission from the Buffalo Recreation Board to move forward.
Plante told City Council members that the association would request money from the city — about $1,000 — to fund the transition, but they'd use their own money if the city didn't want to participate.
Pickleball has an outsized presence in Buffalo, and it generates an outsized obsession among its players, one that they don't shy away from.
Dooley used to play five days a week before cutting back to three in order to spend more time with his grandchildren and have a life outside of pickleball, he said.
Gammon normally plays six days a week, she said, but if she misses a few days or goes on vacation, she starts to miss playing.
Plante plays in cities and towns across northeastern Wyoming, wherever there's a court. And when he goes on vacation, he takes his paddle with him, which even he is a little incredulous about.
"I mean, who does that?" he asked.
Even in Buffalo, it isn't uncommon, Plante said, in the summer, for stray pickleball players just driving through to stop for a game.
"You get new blood in and it's just exciting, and so, everyone's welcoming, and it's weird how newcomers are really wanted and accepted," he said.
Despite embracing their love of pickleball, the players can't quite explain why they love it. Yes, it offers health benefits, it's easy to learn and it isn't very expensive, but those advantages seem almost incidental to the pickleballers.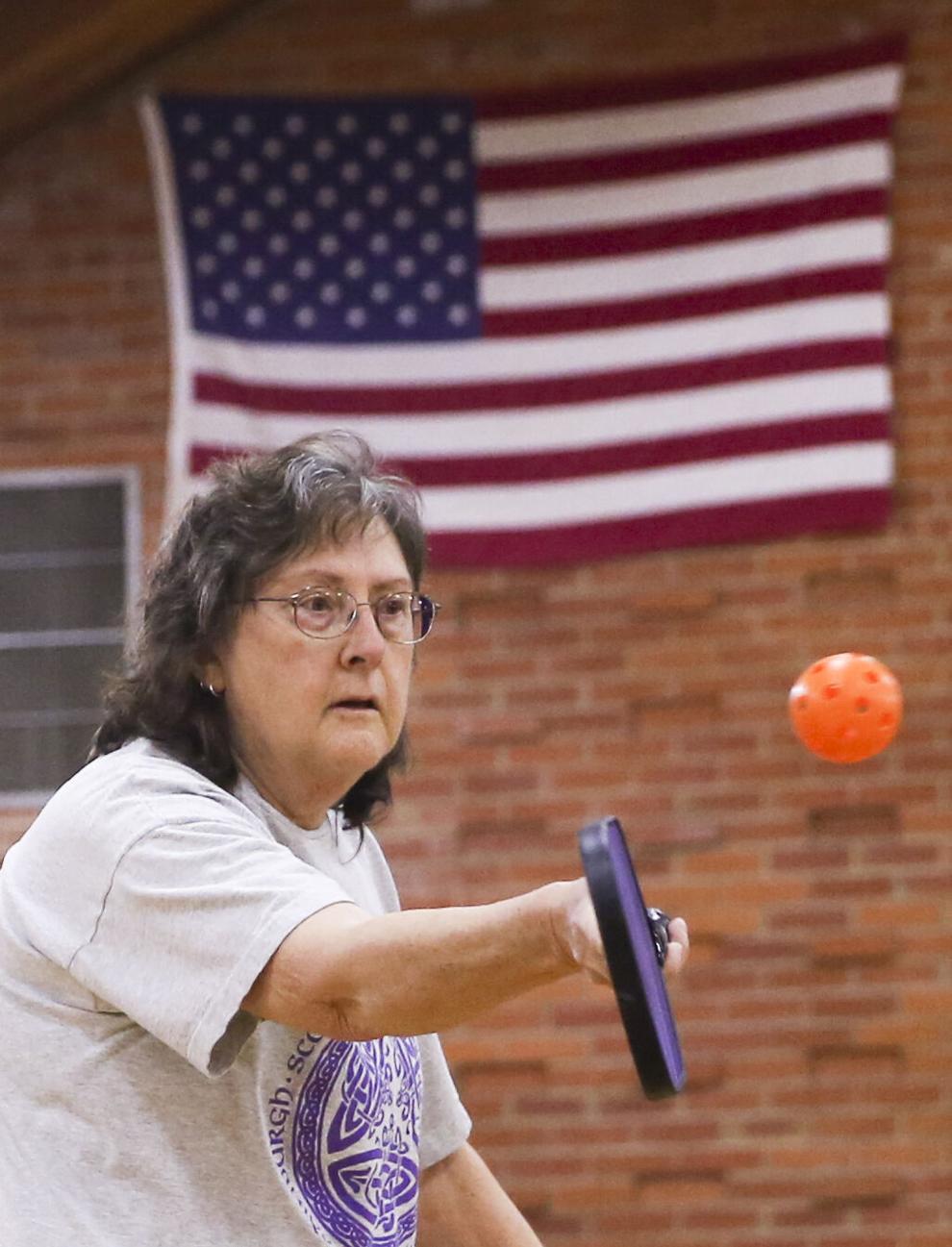 Pickleball does offer a tantalizing chance at glory that is unrestricted by skill level or age, unlike other sports. The national championships offer brackets for almost every rank (pickleballers' skill level is rated from 1.0 to 5.5, with 5.5 being the highest) and for every age; there's even an 80+ division.
Plante, who generally plays in the 60+ division and rates between a 4.0 and a 4.5, placed second in the men's doubles 4.0 60+ division at the Rocky Mountain Championships last year.
"You could still go and compete on the biggest stage at your level, which is so cool," Plante said. It'd be as though casual golf players were offered the opportunity to compete at the Masters with other casual players, he said. "Are you kidding? I'd be on the golf course all day."
And yet winning isn't top of mind for the pickleballers either. They often lose track of the score while playing, and even Plante can't remember what games he's won or lost after practice, he said. He gets lost in the minutiae of the game, trying to advance his play.
Gammon said the pickleballers don't just play, they spend time doing drills, practicing shots and learning new techniques. She noted, though, that "usually, in the heat of the battle, it all goes out the window anyway."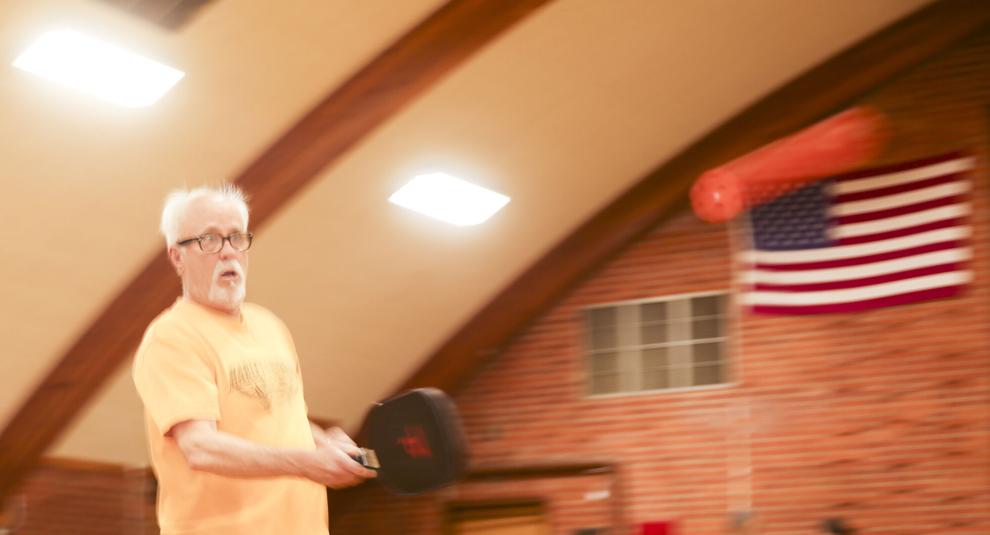 Despite their intensity, the players find time in between games to chat, not just about the latest model of pickleball paddle but also about their families, politics, the economy or whatever else is on their mind.
"A lot of the activities that I do are solo activities," Gammon said. "And this is something that you can do and you can be with other people and not get so involved in yourself."
The friendliness of pickleball is one of its unique traits. Pickleball is as much a social activity as it is a physical one, Gammon said. During games, players toss tips from the sidelines and critique each other's technique. They compliment each other's shots and tease each other when they make mistakes. They laugh, whether they win or lose.
After a game, they step to the net and knock their paddles together, the sign of a game well played and well enjoyed.
"We're like a little pickleball family," Plante said.