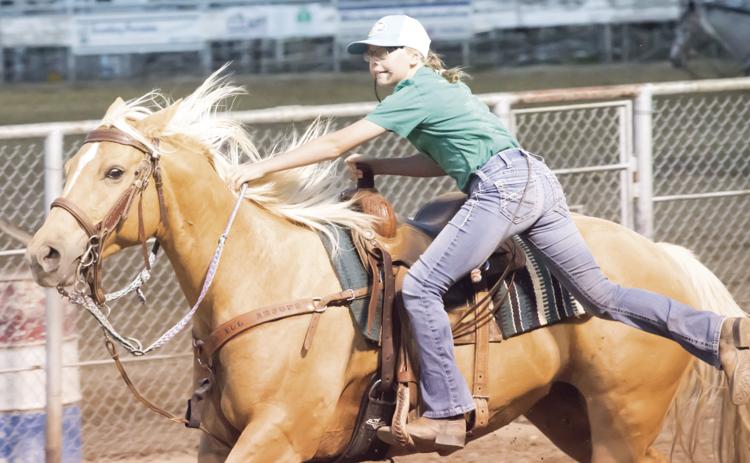 The last of the Johnson County Cowgirls rodeos of the summer is in the books, as cowboys and cowgirls took to the arena and the track last week one last time before the end of the year banquet Aug. 18 at the Johnson County Fairgrounds.
In the peewee division Tru Anesi finished a strong summer with the top spot in barrels and second place in goat tail tying.
Kaice Ruby came on strong all summer long and ended with a bang. The youngster took first in dummy roping, pole bending and edged Rylie Schiffer for second in barrels. Schiffer found herself near the top of three events, as she took third in goat tail tying and barrels and landed second in poles.
Goat tying all around saw some of the best times of the season with Katie Rice taking first in junior goats in 11.66 seconds and Tymber Taylor getting by Sheridan's Tavy Leno in 7.66 for the top spot in open goats.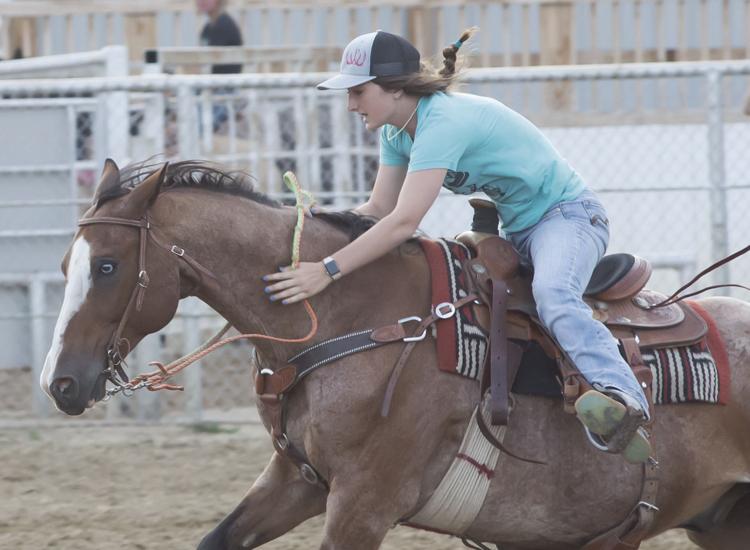 Kinley Ruby continued to stand out as well for the juniors. Ruby not only took first in junior poles in 21.789, but landed second in barrels and third in goats.
Lavoye Garnhart's solid run of 18.329 took the top spot in junior barrels.
It was Johnson and Johnson finishing first and second in open steer breakaway, with Cam Johnson timing a 3.67 and Coy Johnson a 3.92. Cam Johnson added a second place finish in open calf breakaway while Coy Johnson teamed with Adam Belus to take the top spot in open team roping with a 10.383. That was a fraction of a second quicker than Mandy and Diana Mader who took second with a 10.85.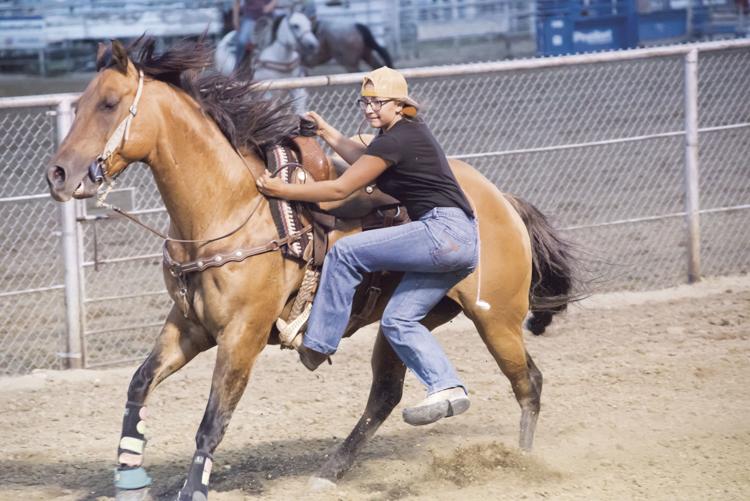 Belus finished off a big night and solid summer with first in senior steer breakaway, senior calf breakaway and senior goats.
In senior poles it was Kamry Davis with another good night with a 22.16 for first. She rounded that out with a 19.733 for second in senior barrels. Jymie Adamson was third in both events, with Karly Peterson clocking an 18.851 for the top spot in senior barrels.